20×24 Garages: A Complete Planning Guide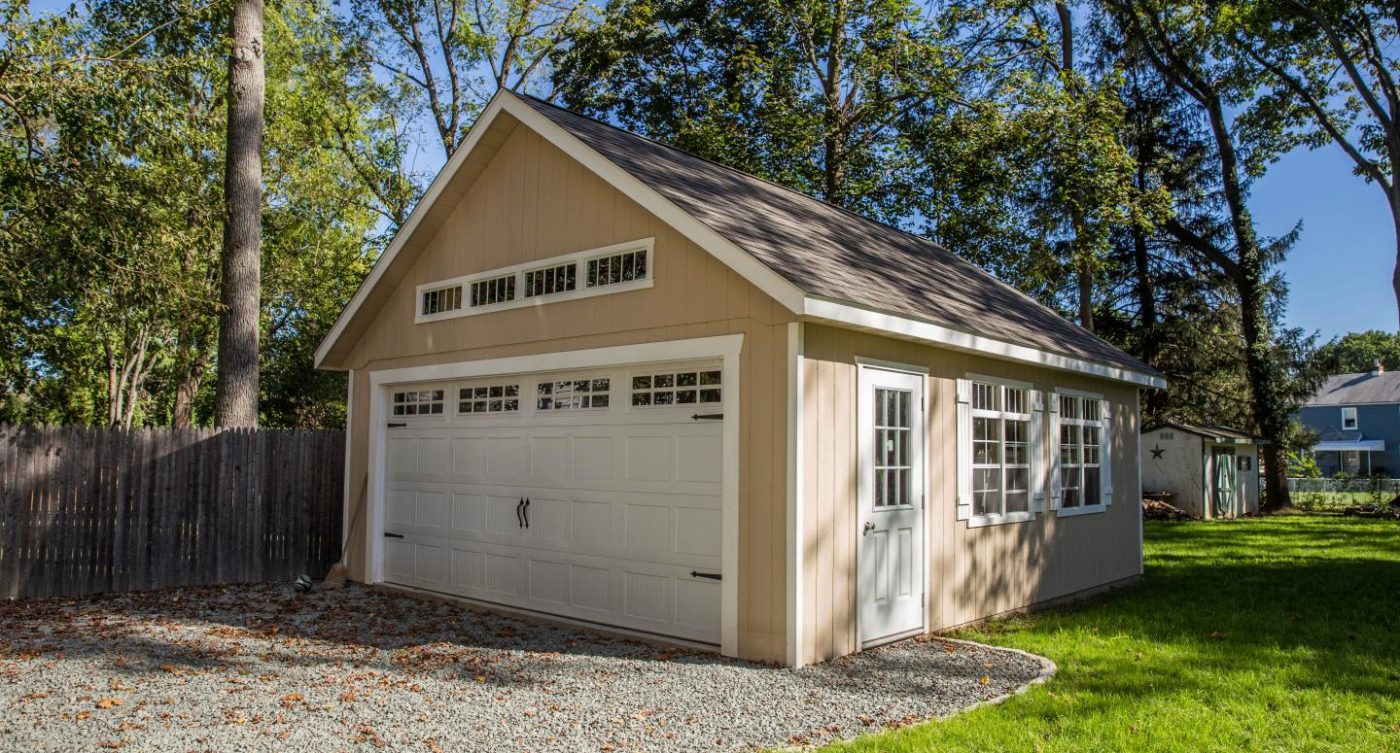 THE POSSIBILITIES OF A 20X24 GARAGE CAN GIVE YOU THE SPACE YOU NEED IN YOUR LIFE
Let's suppose you are newly married. As you set out on this new stage of life, there are quite a few things you need for your property's upkeep.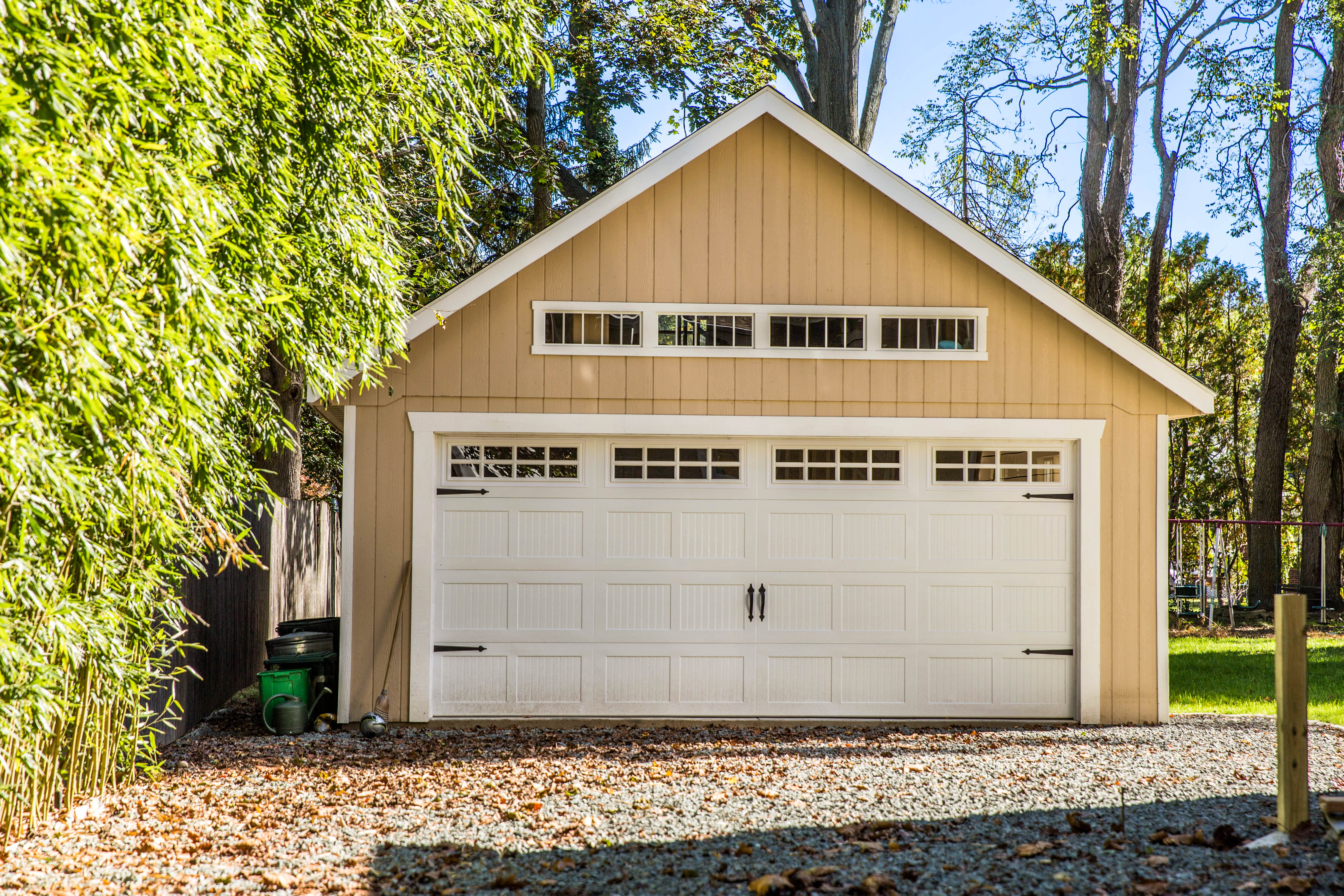 The dead tree in the backyard isn't going to cut itself, so you decide you need to invest in a chainsaw. The grass has been growing at a rampant rate, so a zero-turn mower might be in order. And, let's not forget, your wife has started to complain that her car is cold when she leaves for work in the morning.
"The problem is, you don't have a plan for storing all of these necessities!"
The challenge of storage space is one that we can all identify with! No matter what stage of life we are in, having a plan for storage and extra space is the mark of a smart, savvy person. To help you in the journey towards space for Life, we are introducing the 20×24 garage that comes in many shapes and various options. With its 480 square feet, a 20×24 detached garage could give you ample room for your boat, cars, lawnmower, wheelbarrow, tool chest, or maybe a combo of the previous.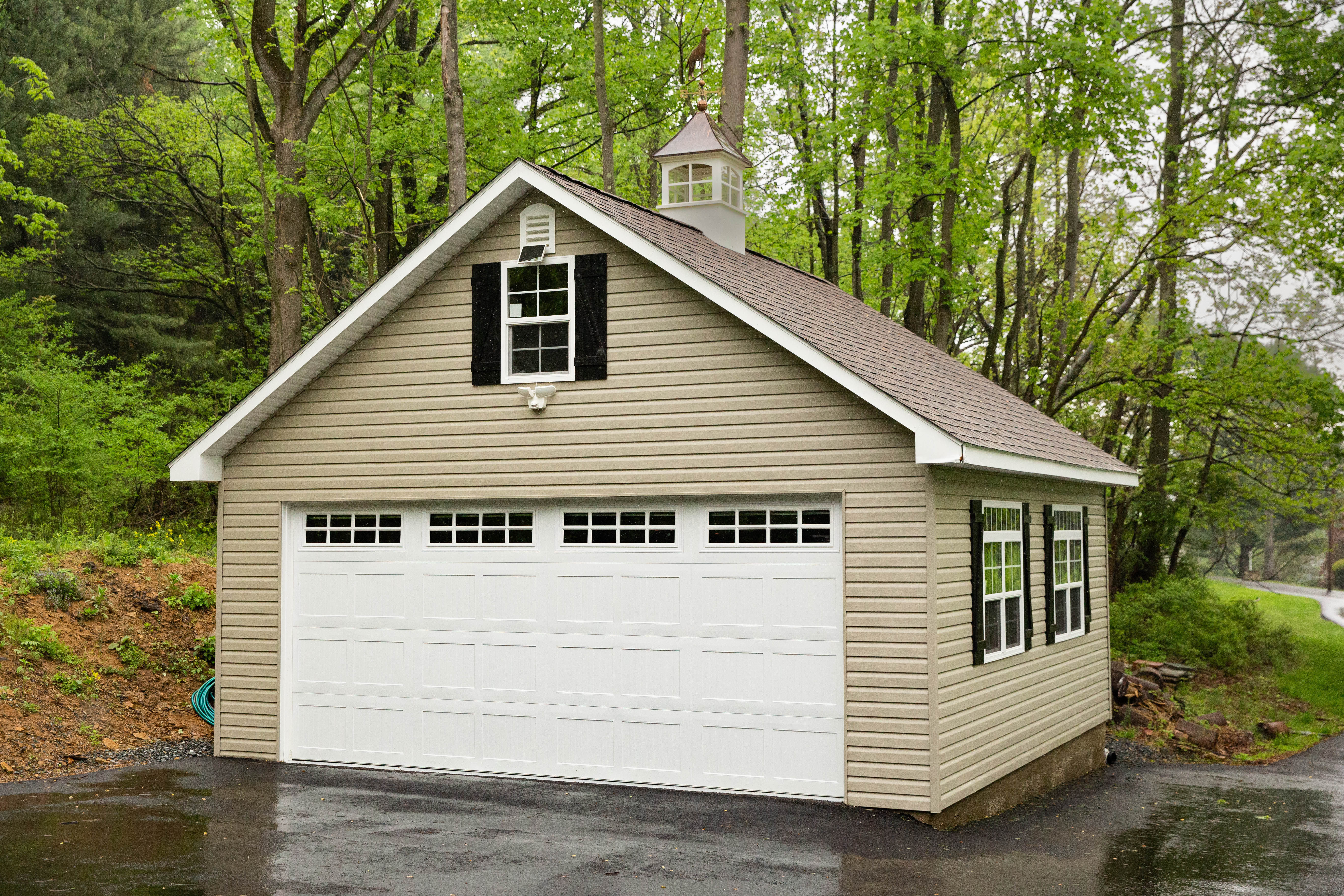 "But how exactly do you go about the process of getting a 20×24 garage in your backyard or driveway?"
Choosing Your 20×24 Garage
To begin, you need to determine what type of 20×24 garage you are looking for. Not all 20×24 garages are created equal. One garage-style might give you more or less storage space and options than another. It's a 20×24 garage, right? How could one give more space than another? You might be thinking.
But there are significant space differences between garage styles and we're going to outline those in this post.
It really comes down to three main questions that you must ask yourself when considering a 20×24 prefab car garage. Here we go:
Question 1: Do I want a 20×24 garage that is modular or a Built-on-Site Garage?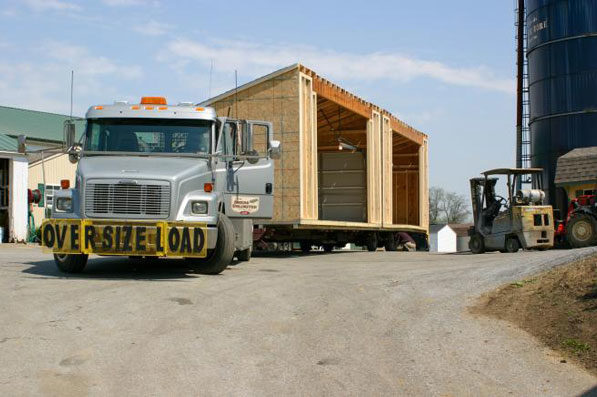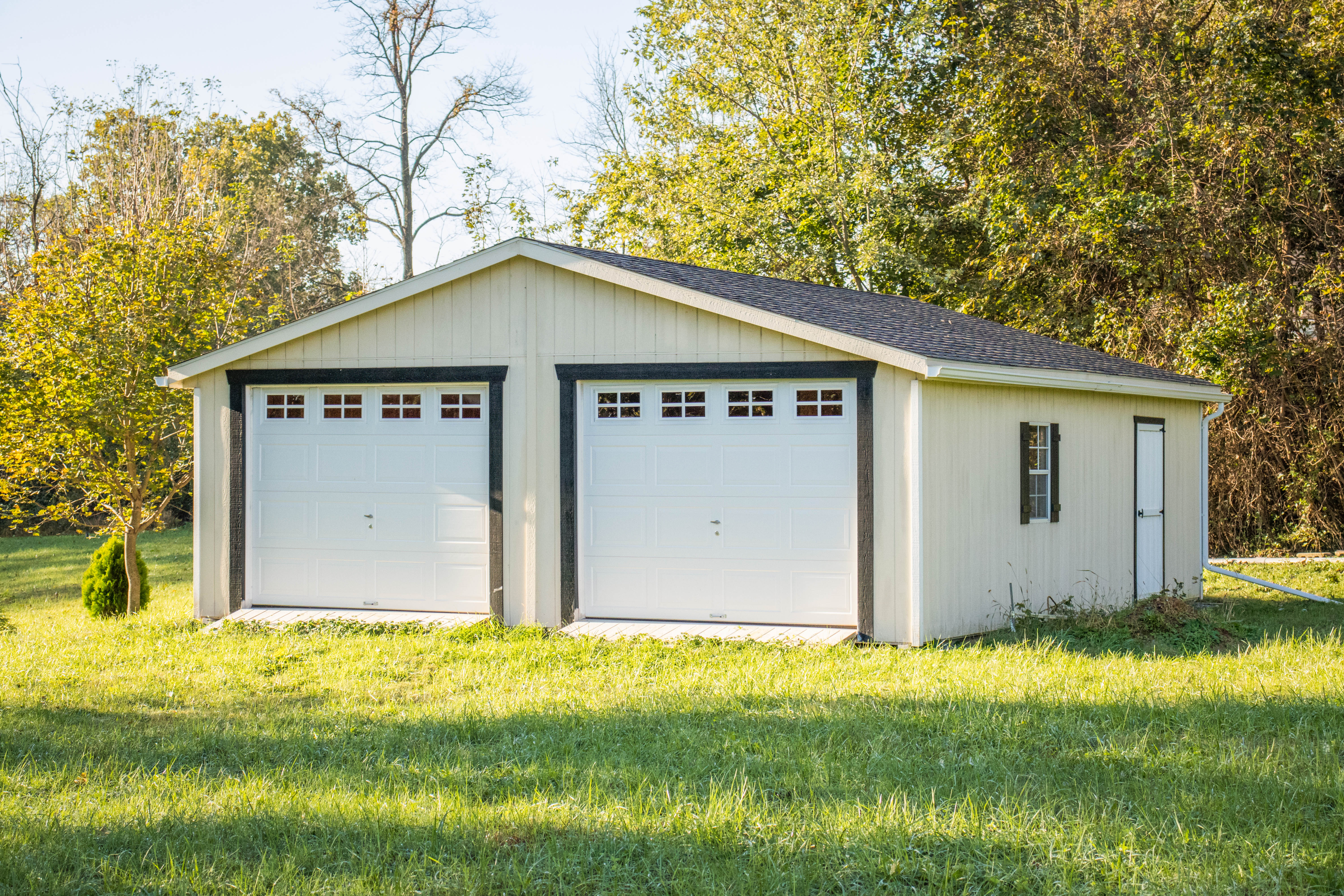 To answer this question, it might be best to begin with a definition of what a modular garage is. A modular garage is built in two sections. These halves are assembled at a facility away from the job site and then delivered via flatbed truck then assembled into one fabulous-looking structure within a few hours.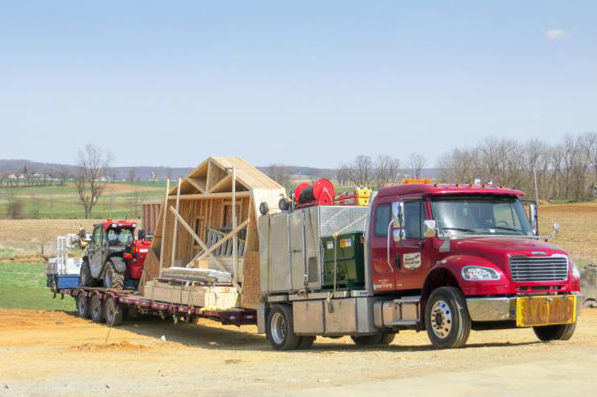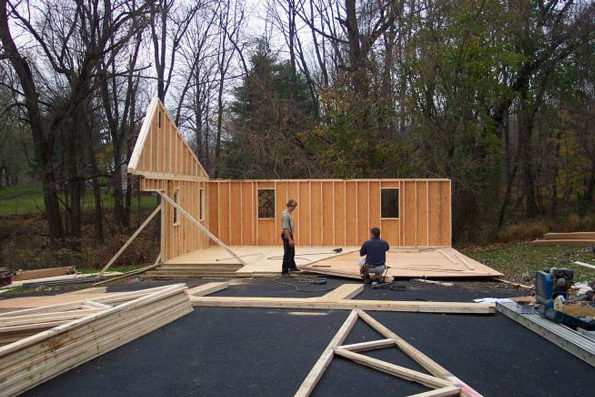 A built-on-site garage (also known as a prefab garage) is also partially prefabricated before coming to the job site. Walls are custom-built, dormers assembled, and sheathing is cut so that when the building team arrives at the site, the building can quickly be assembled. Most garages like this can take one to four days to complete.
The cost of modular garages is generally going to be cheaper than the cost of prefab garages, making it a more attractive option for those of us looking for an economical, budget-friendly option. However, a prefab garage gives many more options for an attic space, second floor, and large dormers.
In other words, a Prefab Garage can give you much more storage space without taking up more space on your property.
At Sheds Unlimited, we offer both modular and prefab garages.
As for prefab 20×24 garages there are many more options. Here they are:
WORKSHOP 2-CAR GARAGE
The workshop garage comes in three choices. First, is the standard single-story prefab 20×24 car garage. This has a standard roof truss. Create more space with a 20×24 Attic Car Garage or choose a 20×24 Legacy Two Story Garage.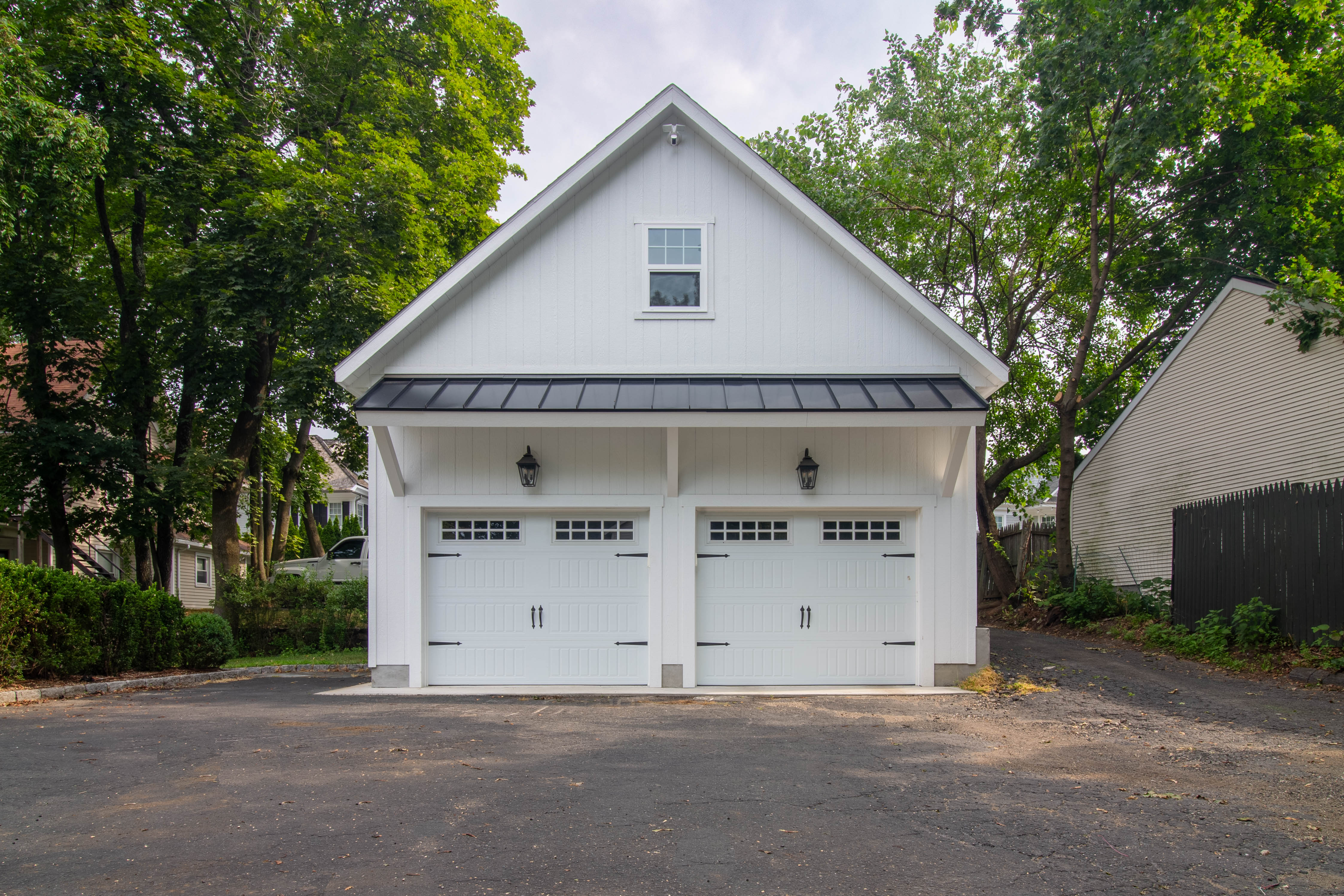 MAXIBARN 2-CAR GARAGE
The 20×24 MaxiBarn Garage gives you the most space if you are adding an attic space. With a Gambrel roof, your attic space will give you a wide-open area even without dormers. Add a few dormers for lighting and your attic garage will be the perfect man cave!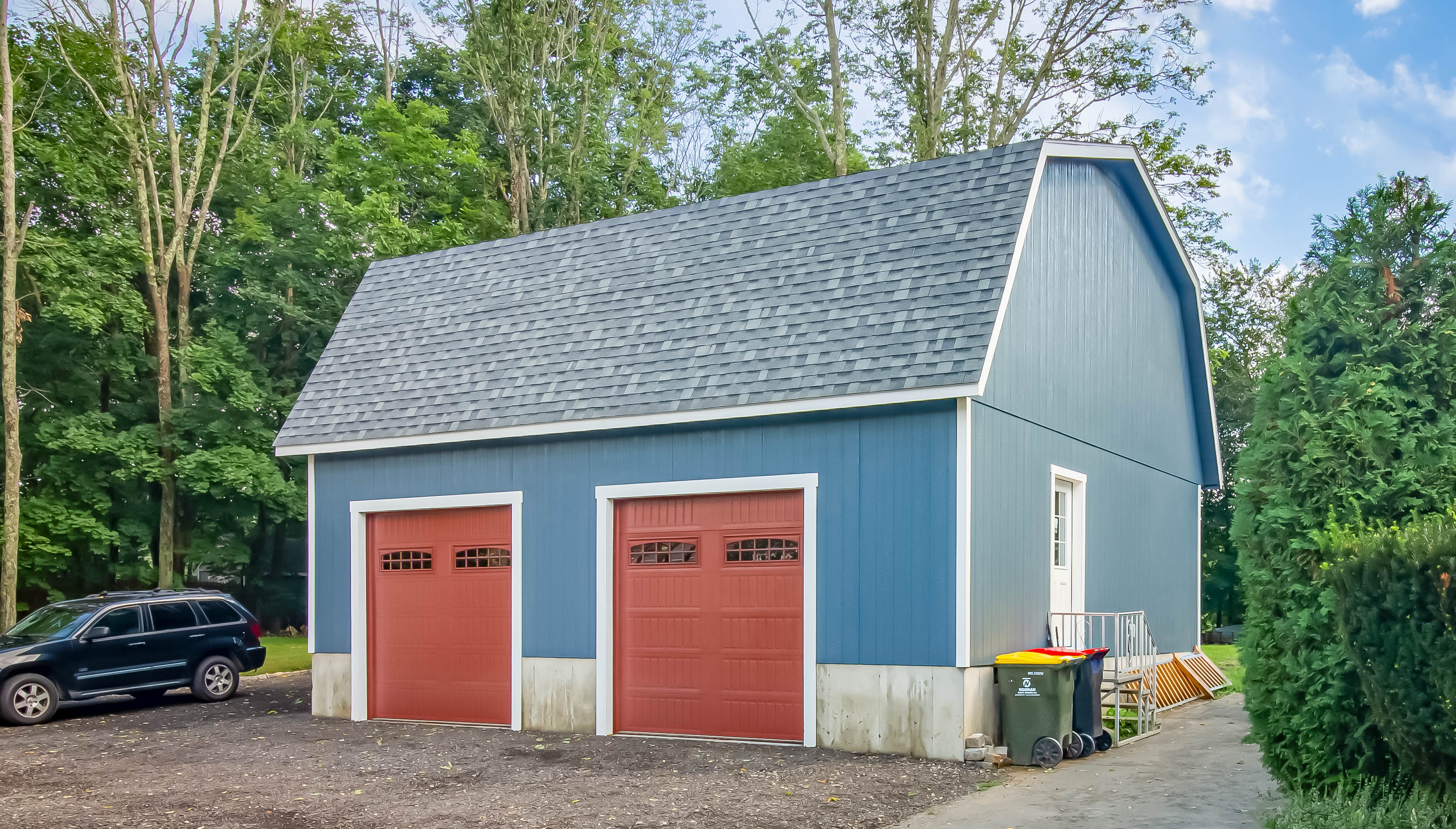 SALTBOX 2-CAR GARAGE
A 20×24 Saltbox Detached Garage design hails from the New England states where additions to houses resembled a salt container used in homes. This garage has a wide front overhang but is not suited for an attic space.
Question 2: What do I want my 20×24 garage to look like?
Like many things in life, you get to determine how you want the 20×24 garage to look. It all comes down to the type of truss that is used in the construction. In case you're wondering, a truss is the frame that holds the roof in place.
There are four main roof styles that you should be familiar with when considering a 20×24 prefab garage.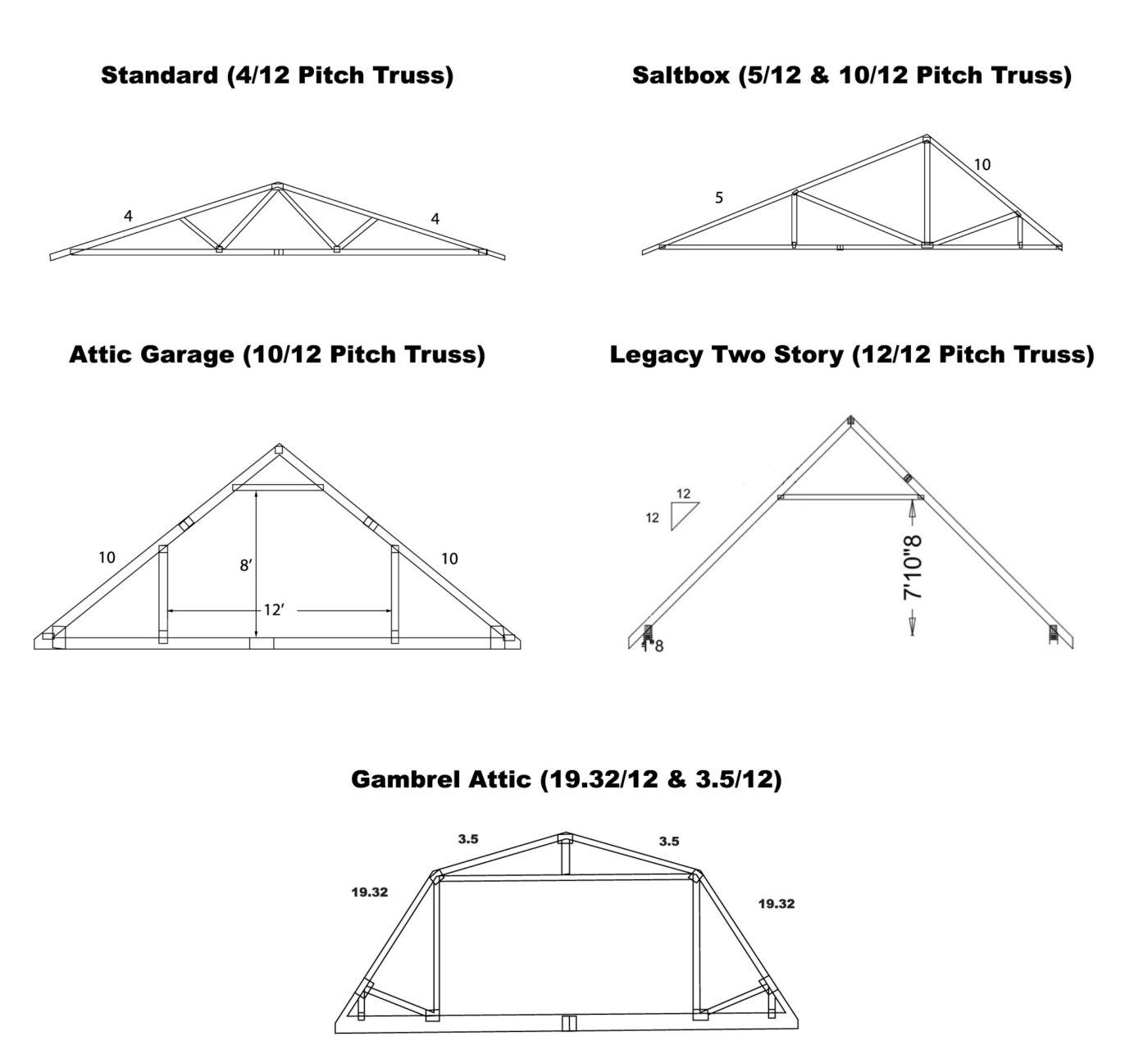 The Workshop (A-Frame) Truss
The first truss type is the standard truss (aka common truss). This truss is a symmetrical triangle, having the same pitch and heel on both sides. The roof pitch can range from a 4/12 to a 12/12 pitch, with a peak at the center. It is also known as an A-Frame roof style since if you look at it from the gable side, it looks like an A. This comes in a standard single-story garage, an attic garage or a Legacy two-story garage.
By the way, the first number in the pitch number is simply how many inches the roof rises in one foot. At Sheds Unlimited, you will find this truss type on all our Workshop garage models.
The Gambrel Truss
The second type is the gambrel truss. This truss is also symmetrical, but it has two slopes on each side. This gives the building that classic "barn-like" look, which might just be the perfect style for your 20×24 garage! This style garage is also available as a single story, attic garage or a Legacy Two Story Garage. Check out our MaxiBarn garage models to see more examples of this type.
The Saltbox Truss
The last truss type to be aware of is the Saltbox truss with a dual pitch. This truss type has different slopes on both sides and a central peak that is off-center. This gives the garage a New England style look and could really set your 20×24 garage apart from the rest! If you go with a Saltbox Garage, your only option will be a single-story garage. Check out our Saltbox garage models to see more examples of this type of truss.
QUESTION 3: HOW MUCH ATTIC STORAGE DO I WANT IN MY 20X24 GARAGE?
Again, you might say, how could one 20×24 garage give me more space than another. The trick is found in what we just covered regarding truss styles. If all you need is ground-level storage in your 20×24 garage, then your truss supports can run a web pattern throughout the span of the truss length. But let's suppose you want a room up in your attic for all those old records and yearbooks from high school. You can have your truss designed with a rectangular open space near the center of the truss, making it possible to have a small room in your attic.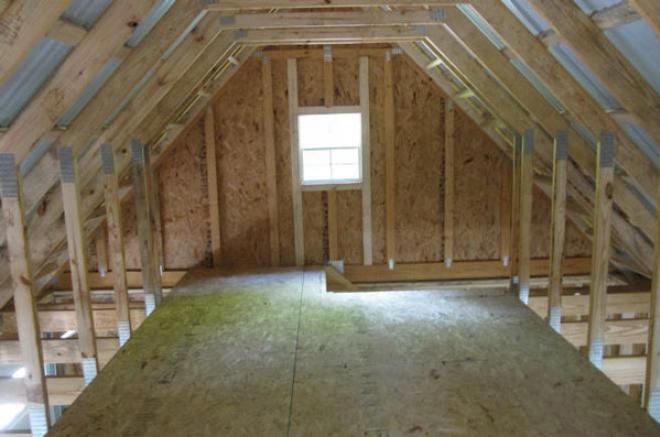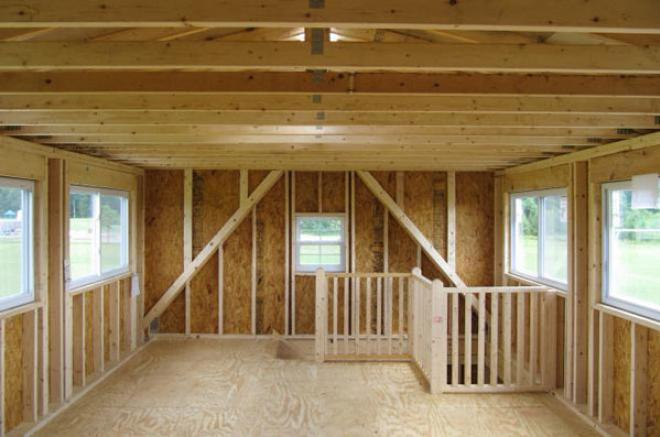 Maybe you'd like a game room with ping-pong and billiards in the attic of your garage. That is obviously going to take a lot of space, then you should consider a Legacy Garage that has a full subfloor and with the addition of a shed dormer, gives you a wide-open second floor in your garage.
To sum it up, if you are just looking for more storage space in your 20×24 garage, consider a steeper roof pitch and add attic space. The 20×24 attic garages come with a full-sized stairway to make accessing the area easy. On the other hand, if you want a living space on the second floor, consider the Legacy Garage.
DESIGNING YOUR 20X24 DETACHED GARAGE
Now that we've figured out what type of garage you need, let's look at how to customize your 20×24 garage. A 20×24 garage can be very customizable, so begin by asking yourself what you like or don't like about the standard design of your 20×24 garage.
Where do you want your doors and windows? Do you need extra doors or windows for better light? Maybe the stairs to the attic should have a different placement so that the tractor fits in better. Or perhaps you wish there were more options, like dormers and a cupola on the roof? Once you got it, sit down and draw a simple layout.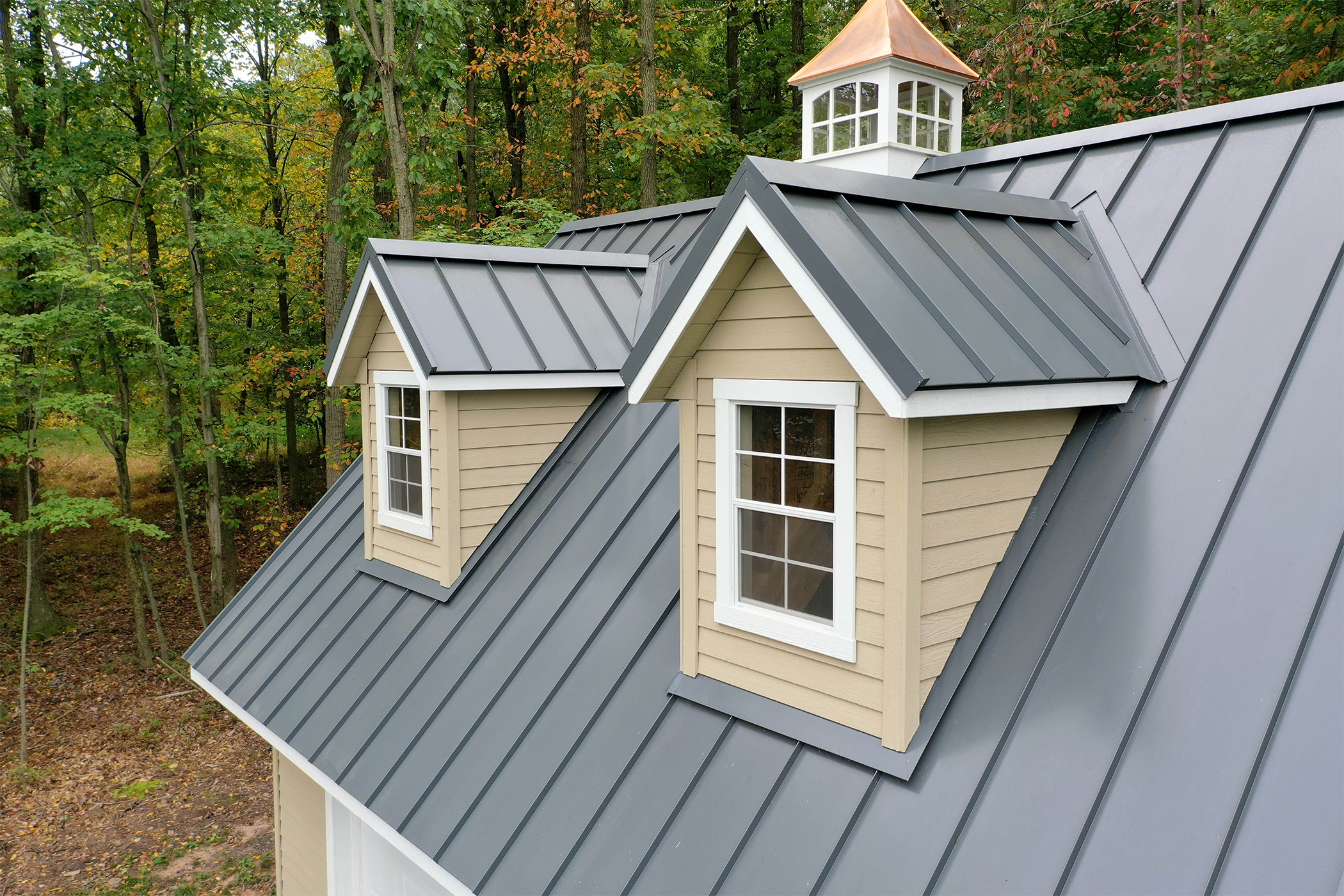 When this is complete, submit your scribbles to Sheds Unlimited. One of the pluses in working with us is that if you do decide to move ahead with a shed purchase, we will provide you with free building plans. It's just another way that we try to help our clients get that extra space they need in their lives.
Buying and Setup of Your 20×24 Car Garage
After the design phase is complete, you are ready to purchase your customized 20×24 garage. At the time of order, we require a 30% deposit of the total cost of the building, and another 30% prior to beginning construction in our manufacturing facility in Morgantown, PA. The balance of 40% is then due when the building is assembled on-site.
After ordering, the Sheds Unlimited Garage Team will look at your customized 20×24 garage and order the supplies needed to complete the project. Once the supplies are received at our facility, construction will begin at the earliest available time. During our least busy months of January, February, and March, we can typically have your custom 20×24 garage out of our facility in 4-5 weeks. During the busy summer and fall months, that lead time can increase to about 10 weeks or more. For a more accurate estimation on your 20×24 garage's lead time, call us and we will be happy to help you!
While waiting for a 20×24 garage to be completed, it is the customer's responsibility to have site preparation done. Our team will assist in directing in preparing the 20×24 garage pad.
When the delivery day does arrive, we will load the garage on our trailer. If the 20×24 garage is modular, it will arrive in two modules and be placed on your prepared gravel pad site within 30 minutes to an hour. If the garage is non-modular, assembly and construction will take place on-site, and the setup time can take about 1-3 days. The following videos show the differences between modular and non-modular setup.
Moving In and Enjoying the 20×24 Garage
And finally, once the setup is complete and the last papers are signed, you can finally put your new 20×24 garage to work. Savor that special moment when you first pull the Dodge truck or Hustler mower inside. Smile to yourself as you finally carry things out of your cluttered closet or garage and up into your new 20×24 garage attic. And lastly, laugh to yourself as you knowingly join the tier of smart, savvy individuals. A 20×24 garage is certainly a smart choice for extra space in your life, and it's one that you can make!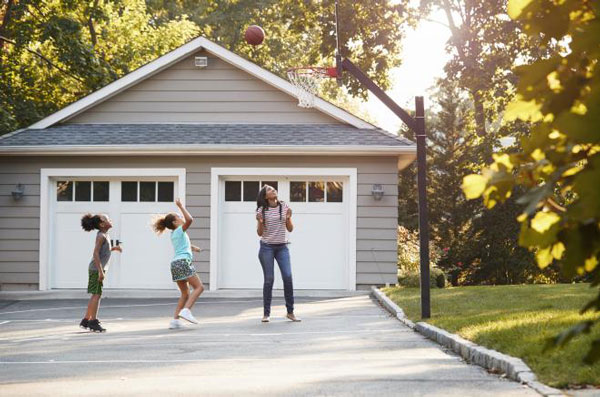 Recent Shed Blog Posts...
Recent Shed Stories...
ready for more space in your life?
Create the building of your dreams by requesting a free estimate or customizing your own 3D design. You can also call us at 717-442-3281 from Monday to Friday between 8:00 am - 5:00 pm or Saturday between 9:00 am - 1:00 pm. We're ready to assist you!