How to Build a Concrete Pad for Your Garage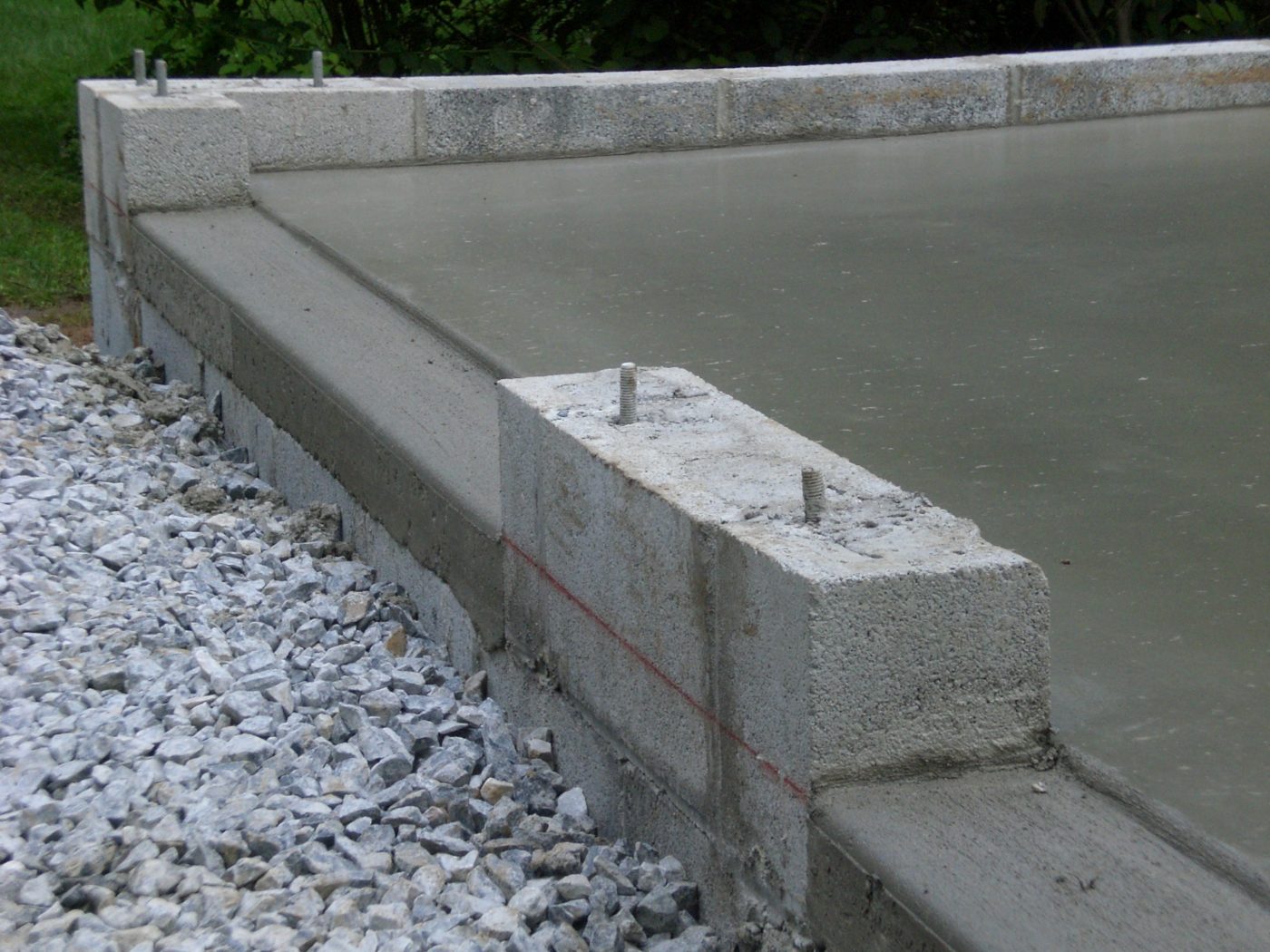 Follow these steps VERY CLOSELY to ensure your Prefab Garage will have a long life!
After you place an order for a garage from Sheds Unlimited, it is time to prepare a concrete pad for your building to rest on. Below are instructions for building a concrete pad for a one-car garage or a multiple-car garage. If you have questions, please feel free to contact Sheds Unlimited for assistance in preparing a concrete pad for your Sheds Unlimited garage. (You can also read Tom's story on his 2 car garage with loft and see how he prepared his garage pad.)
1. Follow Local Codes for a Concrete Pad
Each customer is responsible to follow local codes regarding a concrete prefab car garage pad. Some towns require a Concrete Pad with a Foundation and others allow for a simple Monolithic Pad poured on top of the ground. Customers are responsible to check with local authorities to find out what is required.
2. Build the Garage Pad the EXACT size of your Garage
The Concrete Pad should be built the size of the garage which the customer has purchased or plans to purchase. Please do not go larger than the building or there could be problems with water flowing under the wall! If you fail to follow these directions, Sheds Unlimited is not responsible for leakage that might occur.
3. Driveway To the Garage Pad
If a customer desires to have a concrete drive going up to the building, be sure to drop the concrete one inch below the garage pad line to avoid water flowing under the walls. Again, this is very important for keeping your structure dry on the inside.
4. Anchoring Your Garage to the Pad
You do not need to install anchors into the garage pad unless your local town requires it. Sheds Unlimited will install a pressure-treated sill plate with 1/2 inch Wedge Anchors every 4' around the perimeter of the building, excluding the doors. If a local town requires that the bolts be concreted into the foundation, please contact Sheds Unlimited at 717-442-3281
5. Sheds Unlimited MUST BE Aware of any Variation in the Concrete Pad
As you see in the concrete pad photos, our Garage Builders can build on many types of concrete pads including those with knee walls, wall variations, or a flat, monolithic pad. Before we begin building your garage in our manufacturing facility in Lancaster PA, we must have detailed measurements of your pad including the drop from the top of the wall to the concrete level. This is very important to ensure that all prefabricated parts of the Detached Prefab Garage fit in place as close as possible!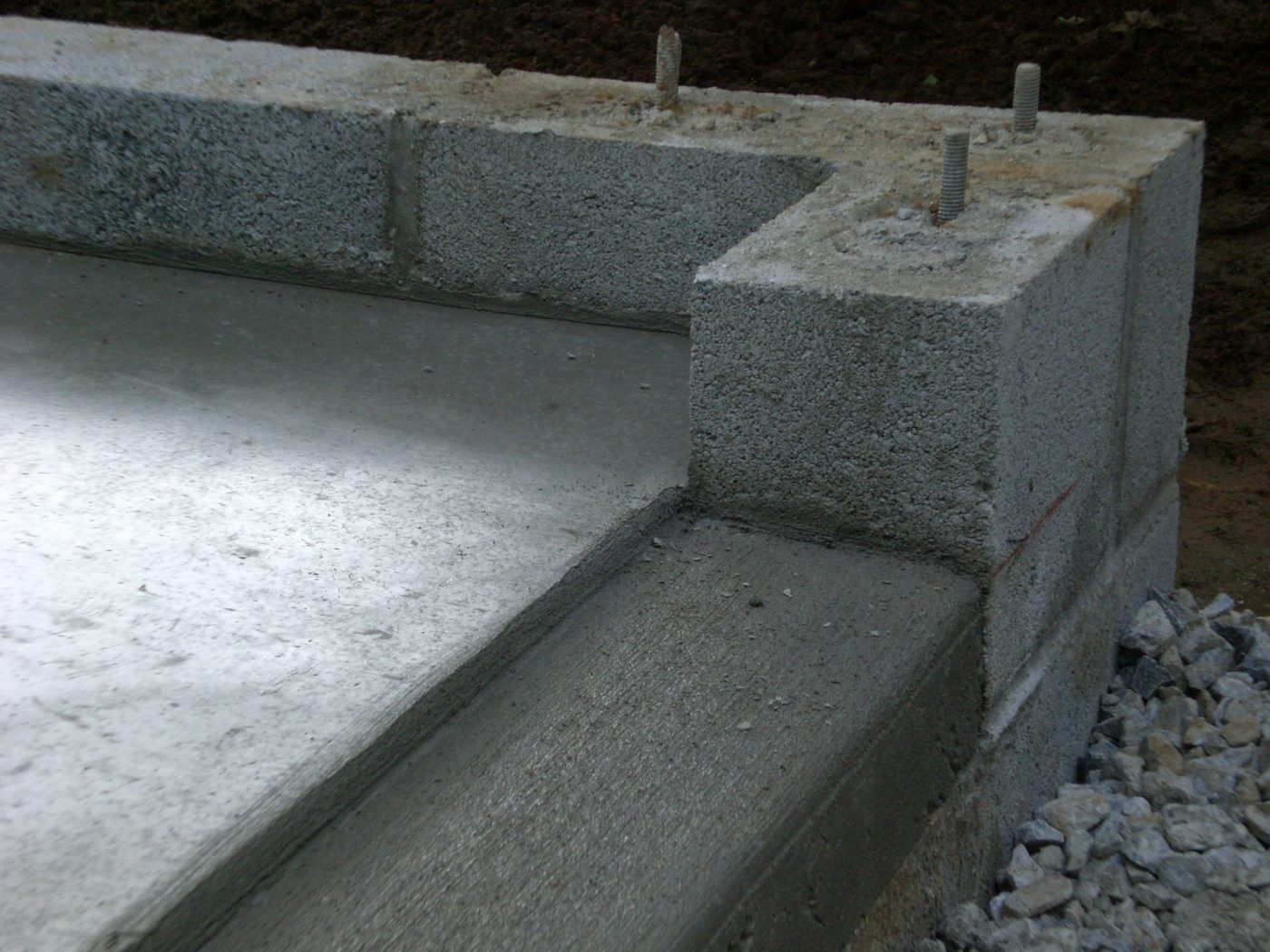 Or, Hire a Professional Garage Foundation Contractor
BedRock Siteworks LLC
461 Old Wilmington Road, Coatesville, PA 19320
Watch How Our Foundations and Garages Are Installed
Assembly of a Two-Car Garage on the Completed Foundation
ready for more space in your life?
Create the building of your dreams by requesting a free estimate or customizing your own 3D design. You can also call us at 717-442-3281.
We're ready to assist you!