50 miles of Free Delivery with all purchases through Dec 9!
Sheds For Sale
↓↓ or learn more ↓↓
About OUr Shed Collections
Standard
"Standard" sheds are our "no-frills" storage shed collection. These sheds feature a lower roof slope, no roof overhangs, and basic doors and windows for the most affordable shed possible.
Classic
"Classic" sheds strike a balance between simplicity and beauty. Larger windows, upgraded doors, roof overhangs, and other feature additions take this storage shed collection to the next level.
Premier
"Premier" sheds are our most elite single-story buildings. These sheds feature our largest screened windows plus transom windows, upgraded door hardware, and a whole lot more.
Legacy
"Legacy" sheds are our two-story shed collection. These sheds offer the most space and flexibility of all our shed lines. With a full second level, the possibilities are virtually endless!
About our Shed Styles
Our most popular shed, the Workshop style is the classic "A-frame" storage shed. The two equal roof slopes give this shed a "house-style" profile. Doors can be placed on the side or the end walls.
The MaxiBarn shed is a classic "barn-style" gambrel shed. The higher sidewalls allow the doors to be placed on the side or end walls of the shed. This style includes our "Gambrel" and "Dutch Barn" models.
The "saltbox" roof style (originally from New England) adds some extra flair to this storage shed. Doors are placed on the front wall of the Saltbox shed, under an extra-wide overhang.
MiniBarn sheds are our most economical storage shed. A gambrel roof gives the MiniBarn shed a traditional "barn-style" look. The low roof makes this shed best suited for straightforward storage tasks.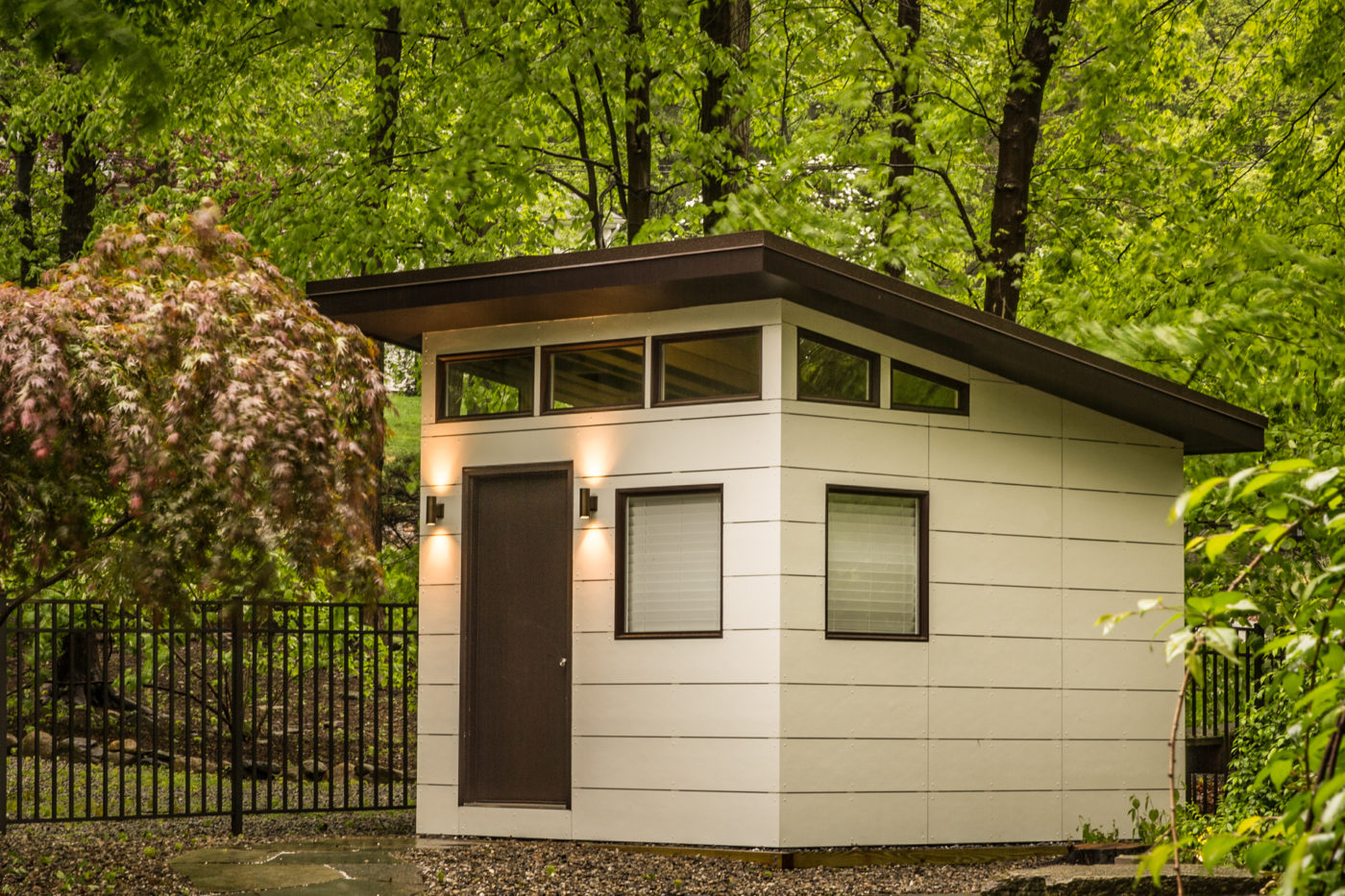 Designed with a more contemporary aesthetic, our Modern sheds are popular as offices and living spaces. The single slope roof and clean lines give this shed a sleek and sophisticated look.
In addition to storage sheds, we offer several other sheds designed for specific uses. These include run-in horse sheds, potting sheds, pool houses, and even concession stand sheds.
Shed Prices
We sell our sheds directly to our customers, eliminating the need for a dealer network and cutting out "middleman" markups. This direct sales model allows us to provide top-quality storage sheds at the best possible prices. Below are the approximate price ranges for each of our shed models; click on any model to learn more about it and to see prices for all siding and size combinations.
| Shed Model | Shed Price Range |
| --- | --- |
| Standard Workshop Shed | $2,560 – $23,338 |
| Classic Workshop Shed | $3,040 – $33,184 |
| Premier Workshop Shed | $4,033 – $40,571 |
| Legacy 2-Story Workshop Shed | $15,597 – $39,709 |
| Standard MaxiBarn Shed | $2,736 – $25,433 |
| Classic Gambrel Shed | $3,396 – $36,245 |
| Premier Dutch Barn Shed | $4,351 – $43,513 |
| Legacy 2-Story MaxiBarn Shed | $19,027 – $49,826 |
| Standard Saltbox Shed | $2,736 – $33,062 |
| Classic Saltbox Shed | $3,258 – $35,797 |
| Standard MiniBarn Shed | $2,367 – $22,773 |
| Studio 1 Modern Shed | $10,579 – $23,590 |
| Urban 360 Modern Shed | $13,647 – $43,127 |
| Equine Shelter | $3,120 – $8,792 |
| Concession Stand | $4,829 – $14,562 |
| Potting Shed | $6,555 – $16,295 |
| Expressions Poolhouse | $7,942 – $26,797 |
Sheds by Material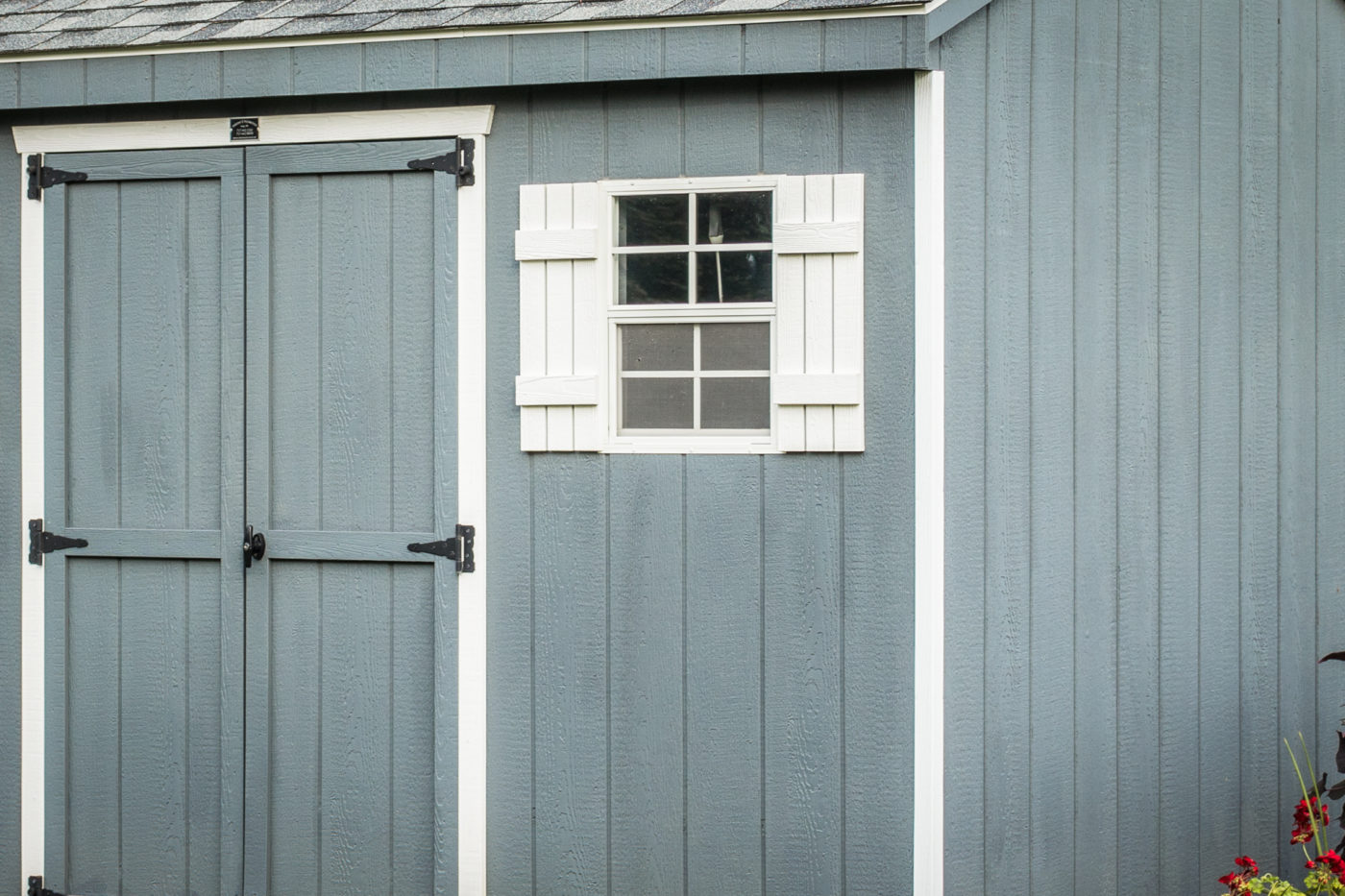 Wooden Sheds
Our wooden sheds feature an engineered wood siding material known as SmartSide®. This highly durable shed siding gives advanced weather and impact protection, with the look of classic T1-11 paneling. Our wooden storage shed exteriors are covered by a 5/50-year warranty.
Vinyl Sheds
Our vinyl sheds use a beautiful Double 4" Dutch lap vinyl siding with a classic weathered wood grain texture. Easy to clean and virtually maintenance-free, our vinyl shed exteriors are covered by a 50-year warranty. Plus, vinyl storage sheds can be easily matched with existing home exteriors!
Clapboard Sheds
Our clapboard sheds use an engineered wood clapboard from the SmartSide® collection. The beautiful aesthetic of this shed siding is matched only by its durability and weather resistance. Clapboard shed exteriors are among our finest and feature an exceptional 5/50-year warranty.
Other Materials
Depending on the shed type you select, we may be able to offer an additional range of materials. Our "rain-screen" and fiber cement clapboard exteriors are popular on modern sheds. Board-and-batten sheds are another classic style chosen by many of our clients.
Where We Sell Sheds
Our storage sheds and prefabricated buildings are available throughout the Northeast and Mid-Atlantic USA, within a radius of approximately 300 miles from our manufacturing location in Morgantown, PA. We offer sheds for sale in PA, NJ, NY, CT, MD, DE, VA, WV, and beyond!
ready for more space in your life?
Create the building of your dreams by requesting a free estimate or customizing your own 3D design. You can also call us at 717-442-3281.
We're ready to assist you!