5% off all custom-built "Premier" sheds and garages through July 1st!
Sheds For Sale
↓↓ or learn more ↓↓
About OUr Shed Collections
Standard
"Standard" sheds are our "no-frills" economy shed collection. These sheds feature a lower roof slope, no roof overhangs, and basic doors and windows for the most affordable shed possible.
Classic
"Classic" sheds strike a balance between simplicity and beauty. Larger windows, upgraded doors, roof overhangs, and other feature additions take this shed collection to the next level.
Premier
"Premier" sheds are our most elite single-story buildings. These sheds feature our largest screened windows plus transom windows, upgraded door hardware, and a whole lot more.
Legacy
"Legacy" sheds are our two-story shed collection. These sheds offer the most space and flexibility of all our shed lines. With a full second level, the possibilities are virtually endless!
About our Shed Styles
Our most popular shed, the Workshop style is the classic "A-frame" shed. The two equal roof slopes give this shed a "house-style" profile. Doors can be placed on the side or the end walls.
The MaxiBarn shed is another classic "barn-style" gambrel shed. The higher sidewalls allow the doors to be placed on the side or end walls of the shed. This shed is great for overhead storage.
The "saltbox" roof style (originally from New England) adds some extra flair to this storage shed. Doors are placed on the front wall of the Saltbox shed, under an extra-wide overhang.
MiniBarn sheds are our most economical model. A gambrel roof gives the MiniBarn shed a traditional "barn-style" look. The low roof makes this shed best suited for straightforward storage tasks.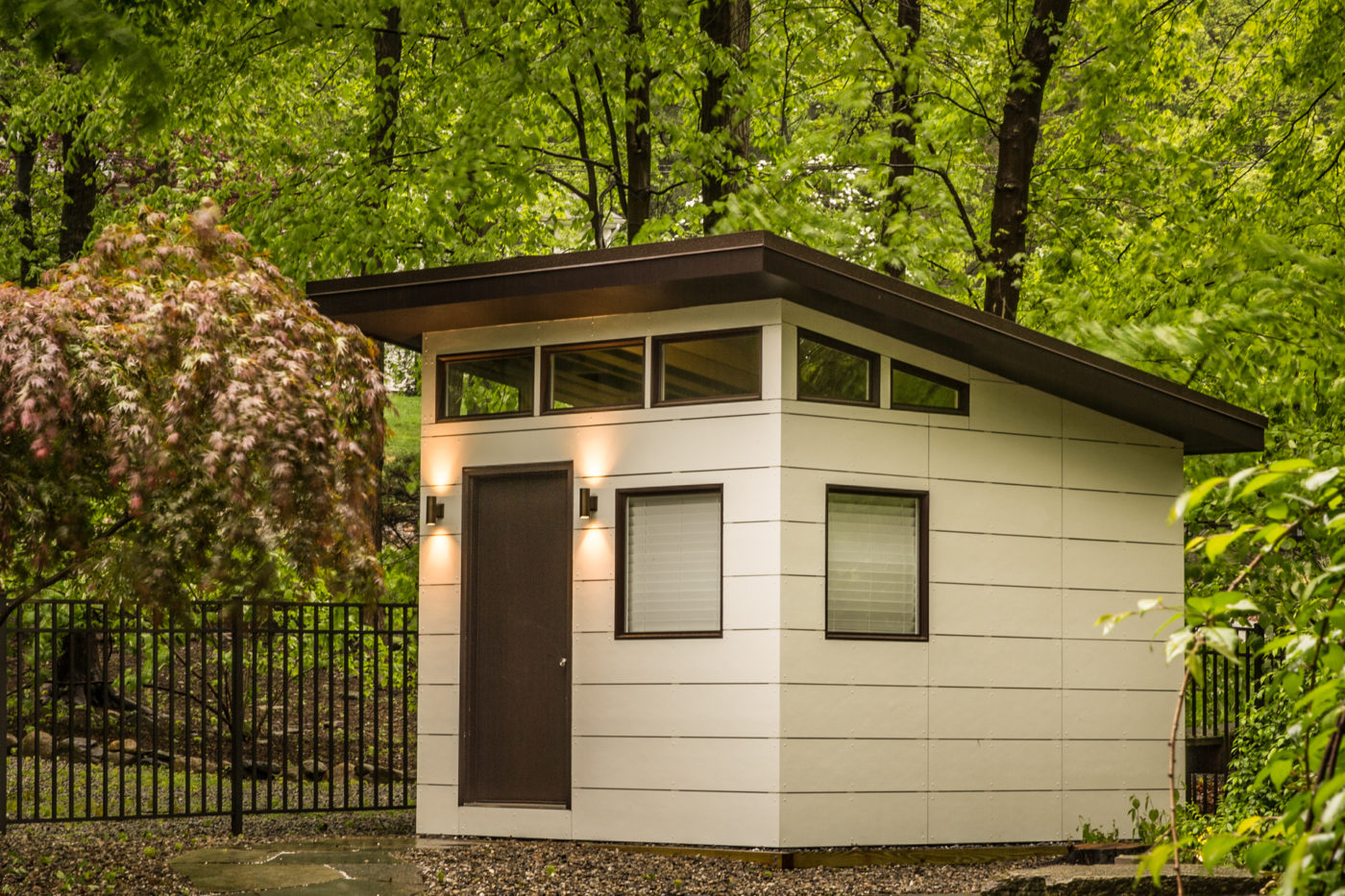 Designed with a more contemporary aesthetic, our Modern sheds are popular as offices and living spaces. The single slope roof and clean lines give this shed a sleek and sophisticated look.
In addition to storage sheds, we offer several other sheds designed for specific uses. These include run-in horse sheds, potting sheds, pool houses, and even concession stand sheds.
ready for more space in your life?
Create the building of your dreams by requesting a free estimate or customizing your own 3D design. You can also call us at 717-442-3281 from Monday to Friday between 8:00 am - 5:00 pm or Saturday between 9:00 am - 1:00 pm. We're ready to assist you!