Sports Sheds: The Affordable Option
The days are getting longer. Spring is in the air and the time has come to start thinking about getting ready for your outdoor games! When the games begin, so does the need for Sports Field Buildings to make it the best experience ever.
While you know the need for a portable concession stand, announcers booth, dugout and more; you also know the cost of commercially produced sports field buildings for your school or local town fields. If you've done research on sports field buildings, you know this can be a very pricey project. But there's no reason to bust your school's budget.
You can get the SPORTS FIELD BUILDINGS you need at an affordable price!
At Sheds Unlimited, we have produced outdoor sports buildings that are compact and portable, yet versatile enough to meet any of your needs and at a cost much less than you might find in the commercial market.
In most cases, these sports buildings are adapted versions of one of our many lines of quality-built sheds or garages. They come in one or two stories and are customized to the sports field where they will call home for decades to come.
Read on to see some of the sports-related uses for these economical, highly customizable sports buildings.
Portable Announcers Booth for Your Sports Field
Here is a very practical building for your sports field at school or a local park. It looks quite at home in its environment and can both fit your budget and do the work of a few sports buildings at once.
For this school sports field in New Jersey, the upper level is used as an announcer's booth and press box. The large windows give a clear overview of the action below and the lower level provides space for turf equipment storage and a concession stand.
Did we mention that this building cost about 1/3 the amount of a commercially produced press box?
Lean-to Sports Press Box and Equipment Storage
Need space to store baseball field equipment and get a view of the field all in the same unit? This Lean-To Sports Field Building offers all in one.
An interior stairway takes you to a view of the field for sports announcers and the Press while the first floor offers storage for equipment.
With a bird's eye view of the playing field up top and plenty of storage room below this is a very good use of a relatively small space. This SPORTS FIELD BUILDING was installed on a concrete pad in just one day!
Concession Stand for a Sports Field
Hot dogs! Ice cold drinks! Put your money where the food is with one of our line of ready-made concession stand sports buildings. The Concession Stand for your Sports Field has a wide overhand to keep people dry if the rain is falling.
The standard concession stand includes a concession countertop that folds in within minutes and a concession door that pushes up and out of the way. While we do offer a standard concession stand package for your sports field, there are countless ways to customize it for your needs.
Dugouts for an Economical Sports Field Solution
Play ball! Create that perfect big-league using one of our dugout sports buildings. These dugouts are built on pressure-treated 6×6 skids and bolted to the concrete pad.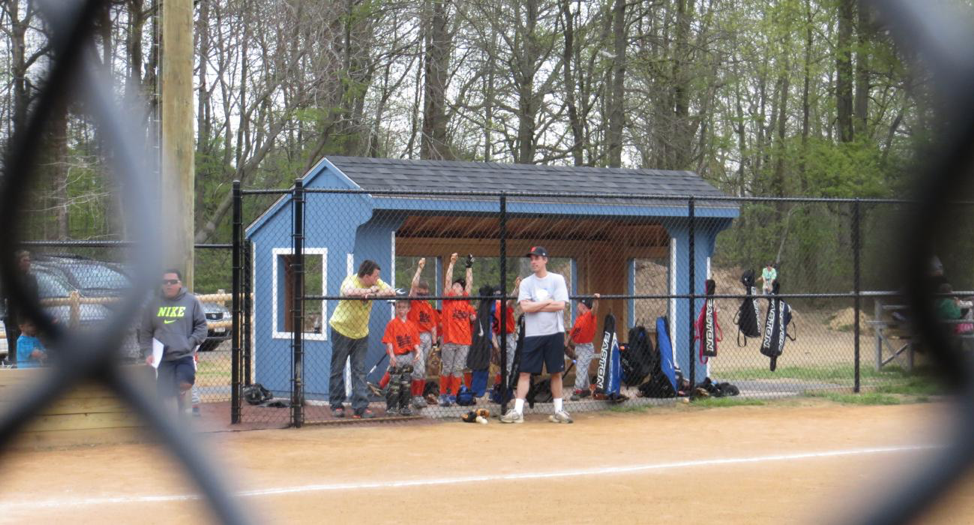 Openings on all sides give the players a great view from all around.
Again, these dugouts can be customized for your ballfield. Choose your size, colors and more.
Listen to the roar of that crowd!
Modern Sports Building for Equipment Storage
Need simple yet elegant storage? Consider one of our Modern Sports Field Buildings. Made to last, this building doesn't look like the portable shed it really is.
Although pricier than what we've seen so far, the cost is still below what you might spend for a similar sized permanent structure built on site.
A modern sports field building would fit great on a college sports field or your local school field.
Club House Sports Building
How about a place for all the guys (or girls) to gather? Use one of our Legacy Two Story Buildings for a sports club house and you will have room for a changing room, game room, eating area and more.
This building was built for an Art Studio but could easily work as a Sports Field Clubhouse as well. Look at www.sportsclubhouses.com and dream awhile. Then come back down to earth and contact us to see what we can design for you.
Turf Equipment Sports Building
Are you a sports turf manager? Keeping the playing field in shape can be a challenge for the best of men and calls for equipment that's up to the job.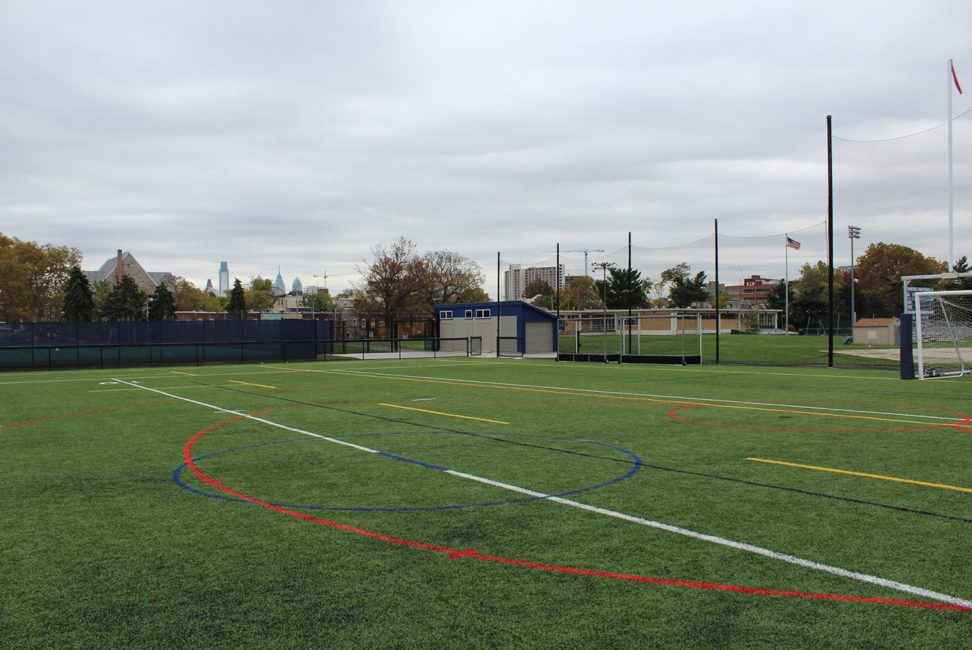 Check out these Sports Turf Stories. A great resource for a sports turf manager can be found at www.stma.org.
Need storage space for all your equipment? Browse our great selection of sheds or Garages any of which can be converted to a great equipment storage sports building.
A Sports Shed for your Nonprofit Sports Club
Sports can be a great character builder, teaching those under your care not only good but also instilling leadership qualities that are many times lacking in our world.
Take the time to visit www.thesportsshed.org. See what they're doing to give kids in urban areas a positive alternative to gangs, violence, drugs through organized sports. We encourage you to make a difference in YOUR community.
When the Lumberton Youth Football Club was looking for a sports announcer's booth, they came across Sheds Unlimited. They found the cost was substantially lower than what they could find elsewhere. Watch their story in the video above.
Get Started with your Sports Field Building Today
You can have your Sports Field Building for a lower cost than expected. To get started simply get a Free Quote on our website or contact one of our sales reps to get started. The possibilities are truly endless, and we will be glad to work with you to come up with the perfect sports field outbuildings for your need.
Recent Shed Blog Posts...
Recent Shed Stories...
ready for more space in your life?
Create the building of your dreams by requesting a free estimate or customizing your own 3D design. You can also call us at 717-442-3281 from Monday to Friday between 8:00 am - 5:00 pm or Saturday between 9:00 am - 1:00 pm. We're ready to assist you!