Sports Press Box and Announcers Booth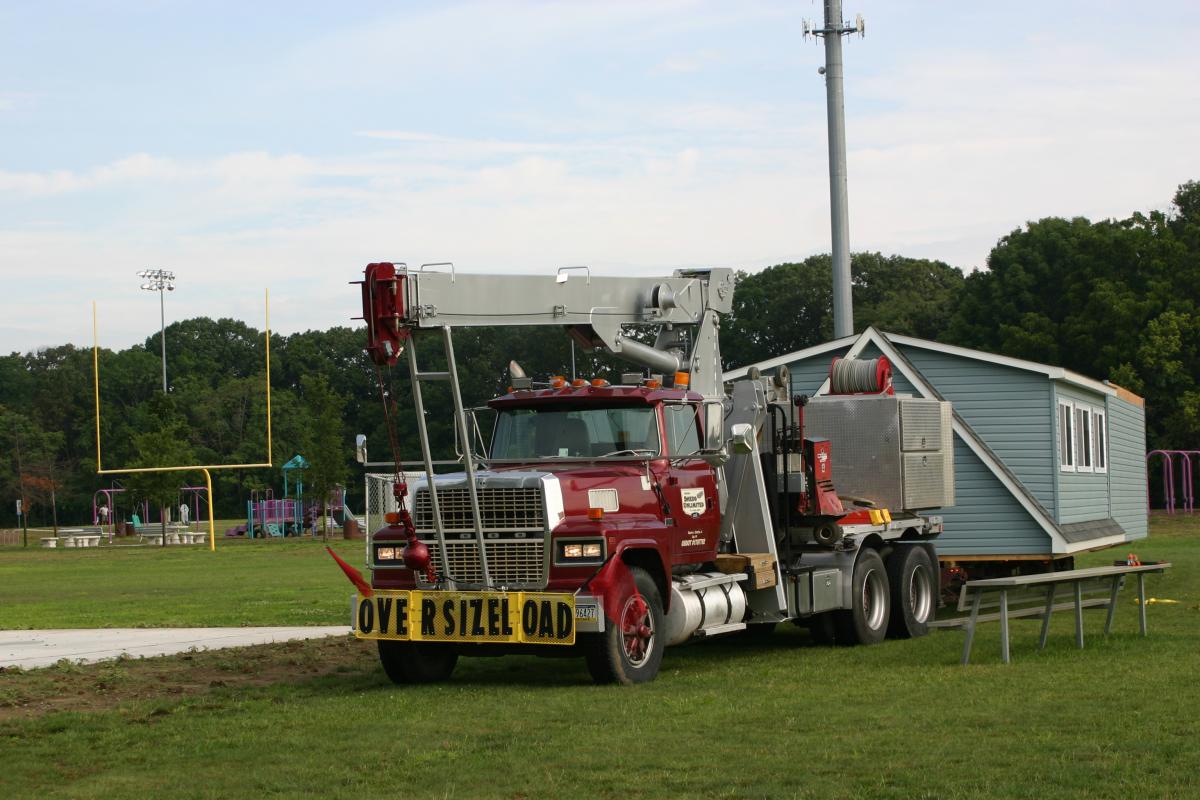 A Sports-field Press Box and Announcers Booth Assembly
As you might already know, a Sports Press Box and Announcers Booth can cost more than small local sports-field can afford. That was what Lumberton Youth Association discovered when they wanted to buy a Press Box and Announcers booth for their small field.
But that was not the end of the story. They discovered the Sheds Unlimited Two Story Buildings and thought this might be a great solution for their Sports Press Box and Announcers Booth. Better yet, the prices were substantially less than a commercially produced product to do the same thing. Read more about this project in a Press Release.
A Sports Press Box that Fits Your Budget
Order Two Story Garage and customize it to a sports press box for your school's sports field. With the Sheds Unlimited crane truck delivery method, this Sports Press Box and Announcers Booth is very easy to be delivered as the building is prebuilt in two sections that can be then be assembled on site. This is Press Box and Announcers booth comes with a full second-floor section with Large windows for a clear view of the sports field. The first floor contains space for sports-field storage and a sports concession stand.
Recent Shed Blog Posts...
Recent Shed Stories...
ready for more space in your life?
Create the building of your dreams by requesting a free estimate or customizing your own 3D design. You can also call us at 717-442-3281 from Monday to Friday between 8:00 am - 5:00 pm or Saturday between 9:00 am - 1:00 pm. We're ready to assist you!