How Much Does a Two-Car Garage Cost?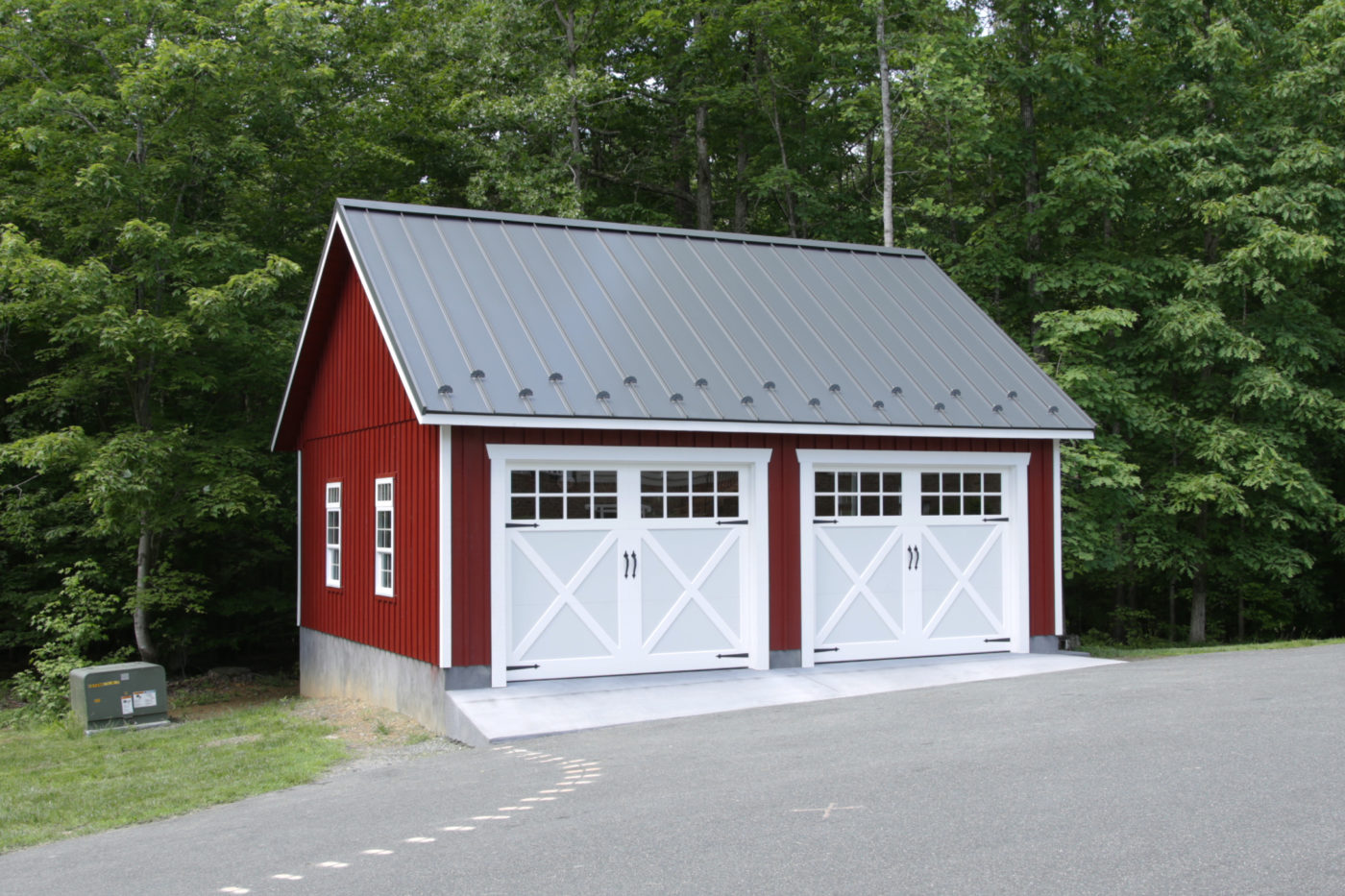 Today we want to answer the question:
How much does a two-car garage cost?
To answer simply, Sheds Unlimited currently has two-car garages that cost anywhere from $12,484 to $131,023 at their starting prices. Those buildings range from simple 20×20 modular doublewide garages to huge 32×60 detached garages with full second stories and luxury exterior materials.
Obviously, prices will vary widely based on your exact needs. To get a better idea of what two-car garage options are available and which may be the best fit for you, read on!
Is Your Storage Breaking at the Seams?
Have you ever been astonished by what a few people can accumulate over time? It seems the longer you live in one location the more spaces can become cluttered!
Stuff is great to have when you need it, but wherever will you put it when you aren't using it? A two-car garage could be your answer and you can have a garage for a very affordable price.
What Does a Two-Car Garage Cost?
That depends where you ask. At Sheds Unlimited, the cost for a 20×24 two-car garage starts at $13,702!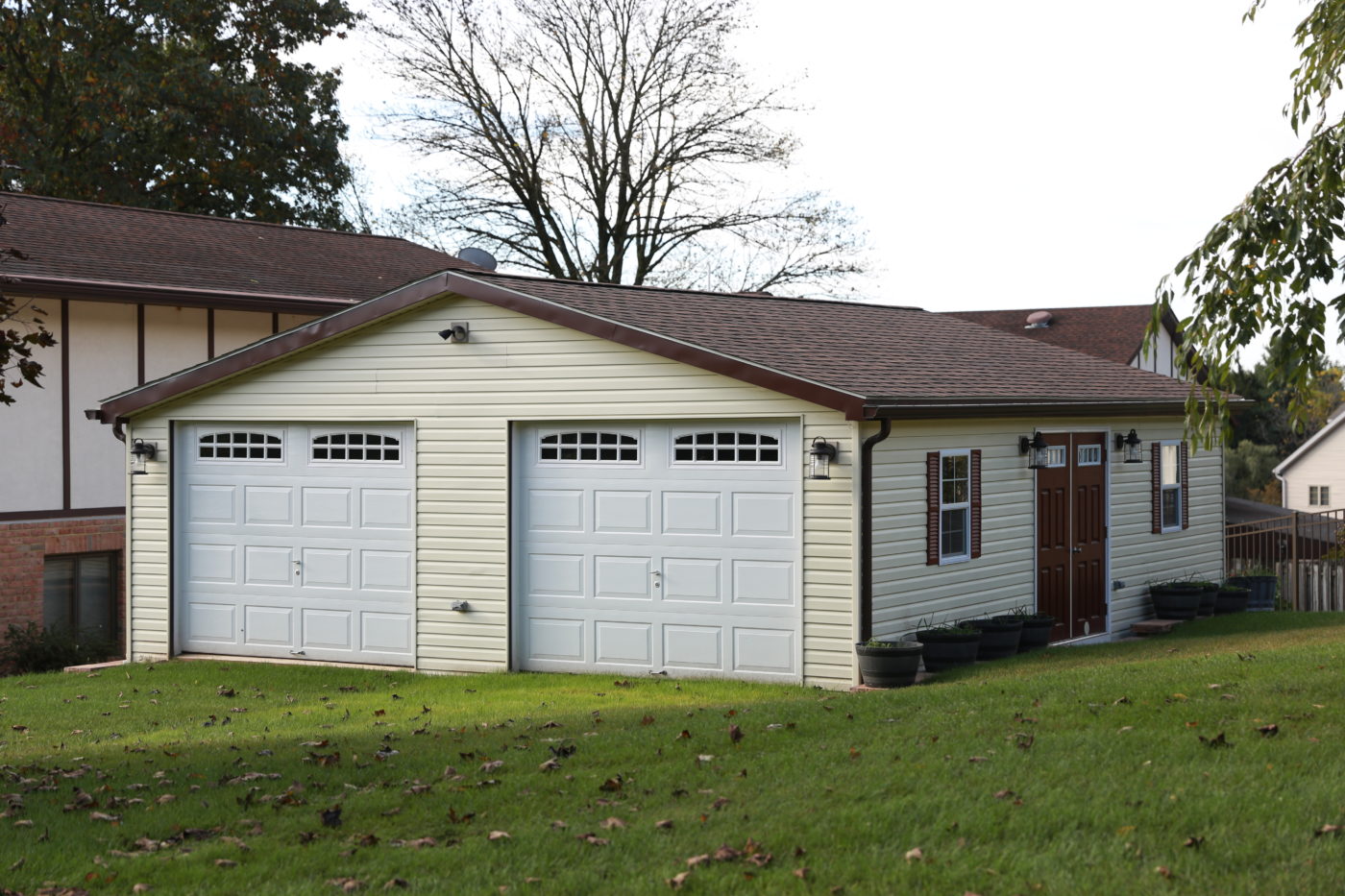 That includes a floor, two garage doors, an entrance door, and two windows. The 24×30 two-car garage pictured here is a modular garage that can be delivered in two sections and quickly installed. You might even call it an instant garage!
What Does a Custom Two-Car Garage Cost?
Custom two-car garages (or three car garages as seen here), are another story… Literally a times…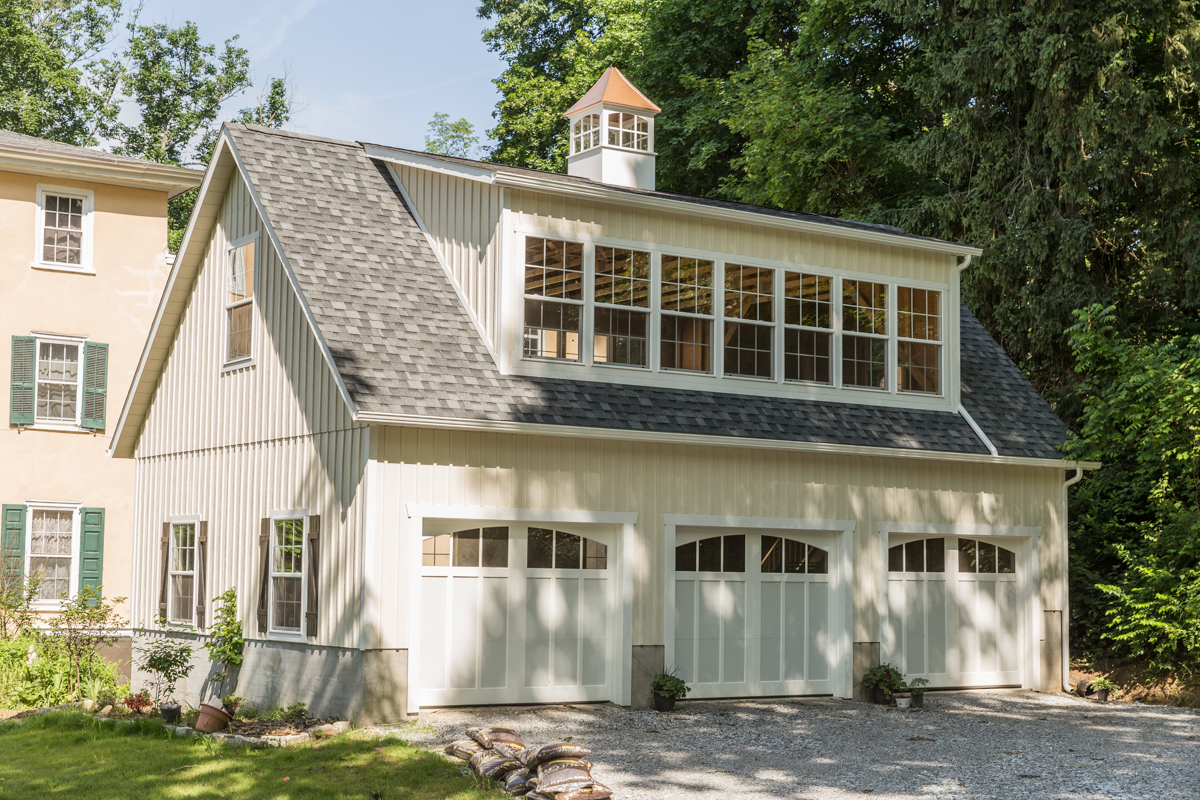 Their cost can quickly go to $59,806 or $100,000 depending on what all is included. According to fixr.com, a permanent two-car garage will average $38,101 for a basic structure. Of course, this can vary widely by region as well as the options you decide on.
The cost of a two-car garage may be the reason you've never seriously considered one. Who wants to part with hard-earned money unless it's necessary? But remember, a two-car garage does not have to cost an arm and a leg! There is a wide range of choices for your two-car garage buildings. Best to begin by setting a budget, and then finding a garage to fit that budget.
Attached or Detached: What is the Cost Difference?
The cost for an attached garage will likely be much more than a detached garage. If you take this route, make sure you can find the siding and trim color to match your home.
Unless, of course, you want to redo the entire exterior of your house while redoing the garage. But again, more cost. Just make sure you don't overdo the garage and make it look like you added a house to the garage like in the photo!
The Cost of a Detached Two-Car Garage
Let's set aside the thought of an attached two-car garage and take a look at the cost of different detached two-car garages. We start here with our Standard Two Car Garage that includes two garage doors, two windows, and an entrance door. This garage cost includes setting it up on a concrete pad within 20 miles of our location. Cost for this Two Car Garage: $13,702 and some.
Cost of a Very Basic Modular Two-Car Garage
This 24×32 modular two-car garage starts at only $17,487! At 768 square feet, this garage has more than enough space for two vehicles. To add another 300+ square feet, you could go with a 30×36 modular two-car garage, which currently starts at $27,093. Just think of all you could store inside! Check out our modular garage price list.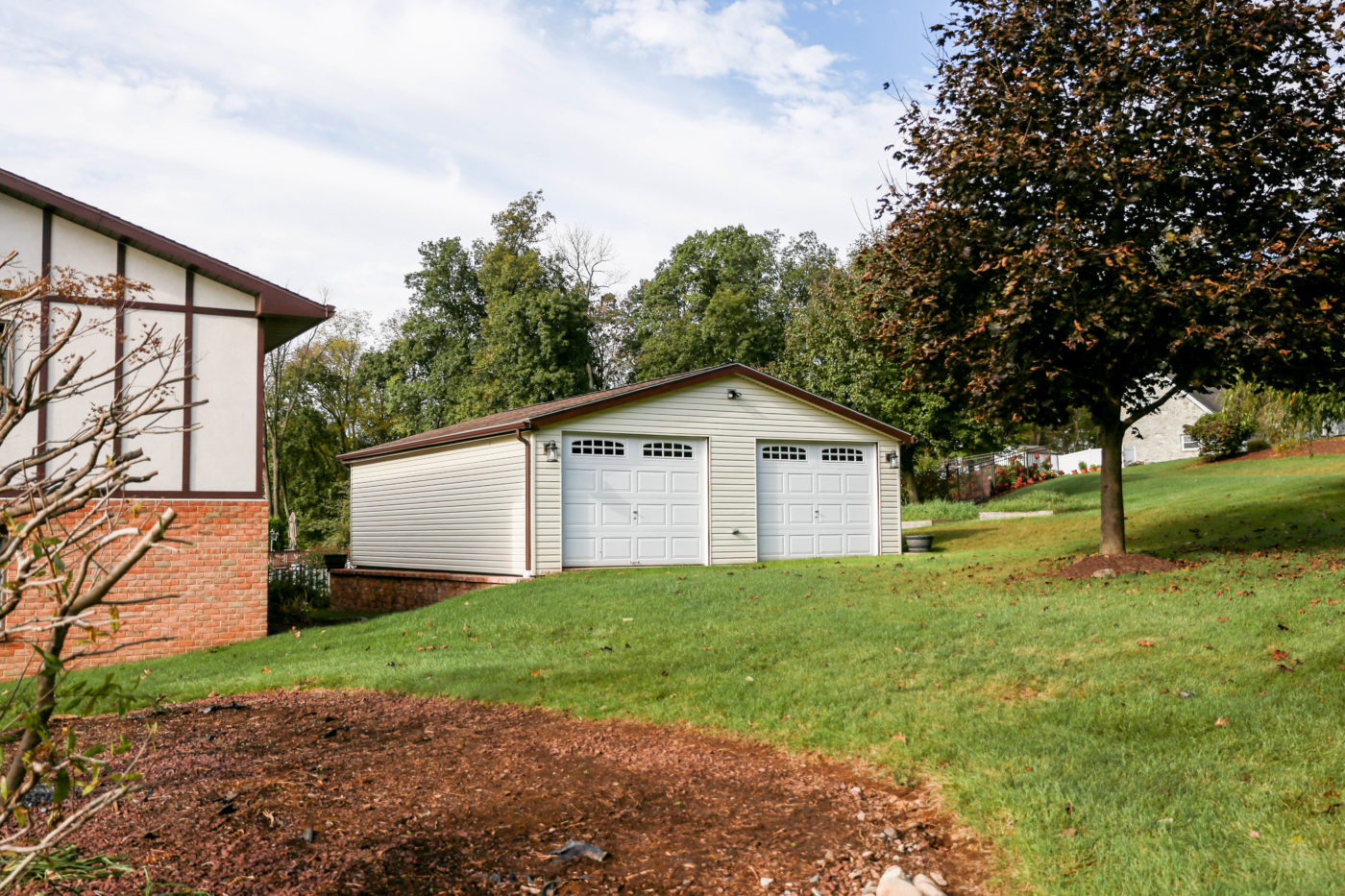 Workshop Two-Car Prefab Garage
Here is a 20×28 Workshop Style Two Car Garage that starts at just under $14,871. Again, you will see some additional options on this building such as the front short roof over the garage doors. This building was set up on a concrete pad in PA.
A 28×50 with an impressive 1,400 square feet of space could be yours for under $28,497! See the price list for wood standard workshop garages here.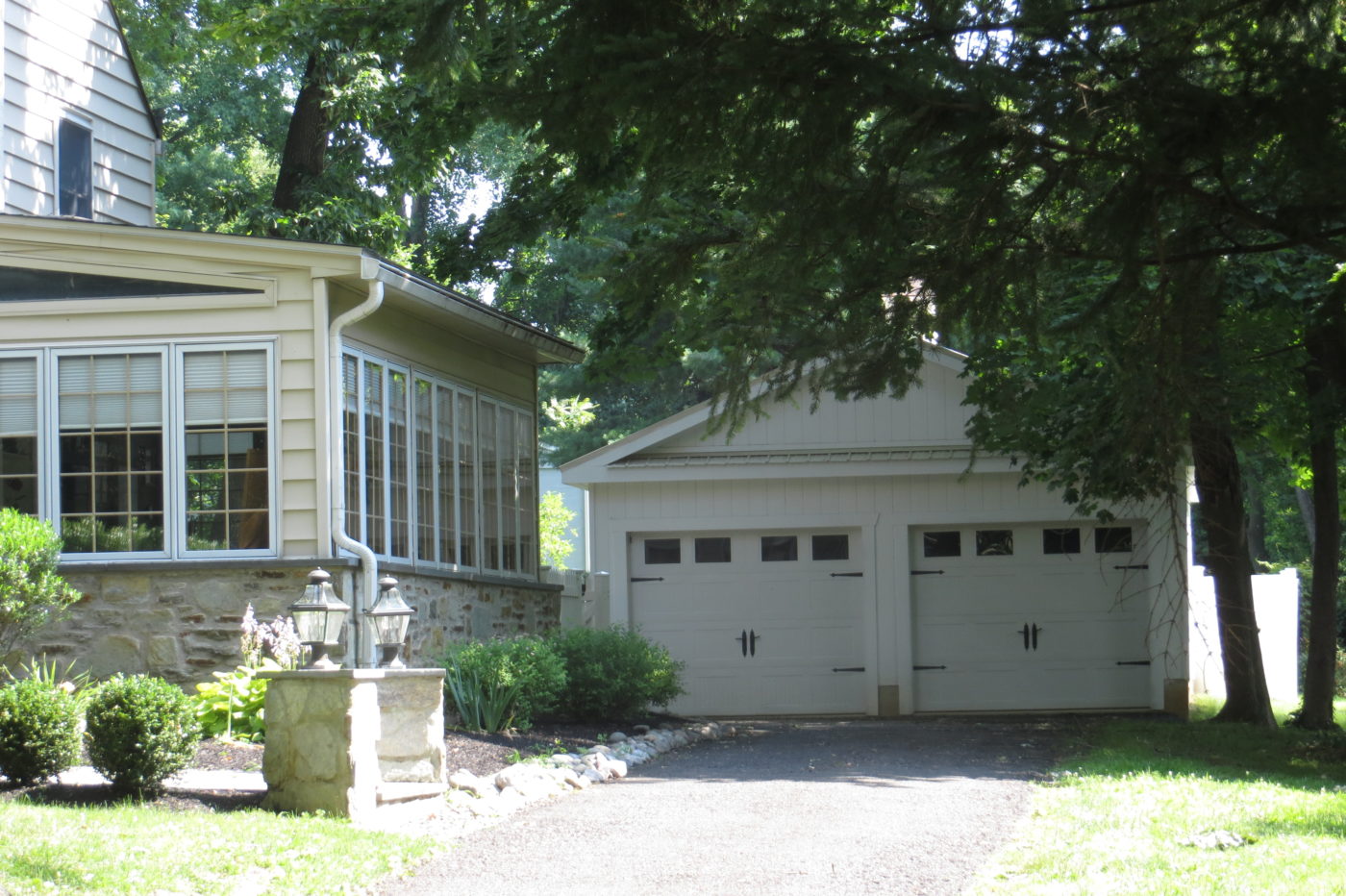 Cost of this 20×24 Two-Car Garage
Here we have a two-car garage that costs a bit more. With this garage, we started out with a basic garage at a cost of $13,702.
Then we added optional battens on the siding, special garage doors, standing seam roofing, and much more. A two-car garage that looks similar to this one with all the options would run a little over $29,144. But again, there are many custom features for this building!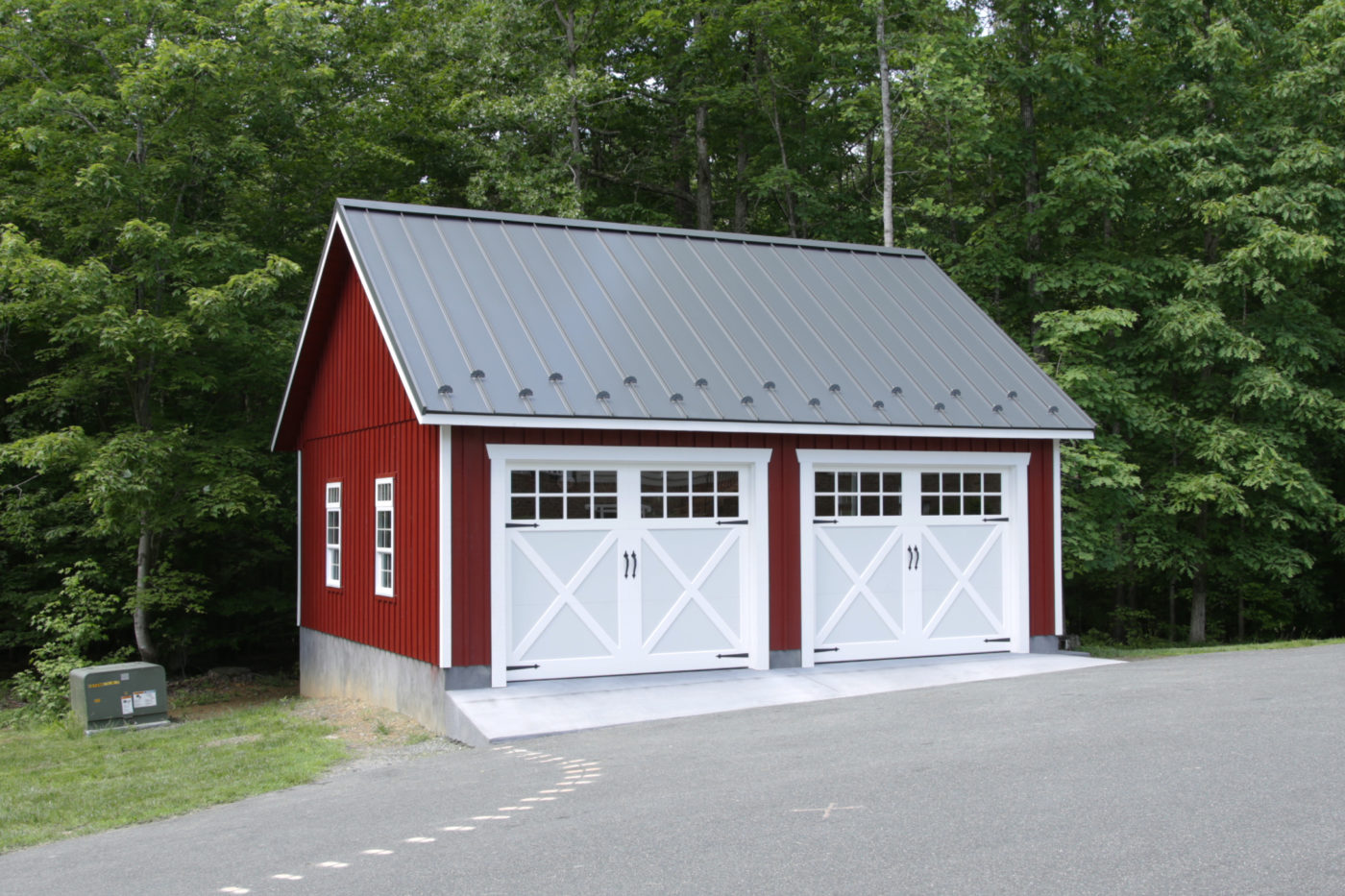 Standard Saltbox Two-Car Prefab Garage
Want a unique two-car garage with its own character? This 20×30 Saltbox Two Car Garage starts at a cost of under $18,429. We are still far below the estimated cost of a conventional garage.
See more prices for this two-car garage style.  
Attic Two-Car Garage
If you think none of the above options give you enough storage space, maybe you need to consider an Attic Car Garage option. With this 28×32 Prefab Car Garage, we finally start reaching our $36,242 mark. This Attic Garage has a full-sized stairway to reach the attic and make it easy to store that stuff we talked about earlier.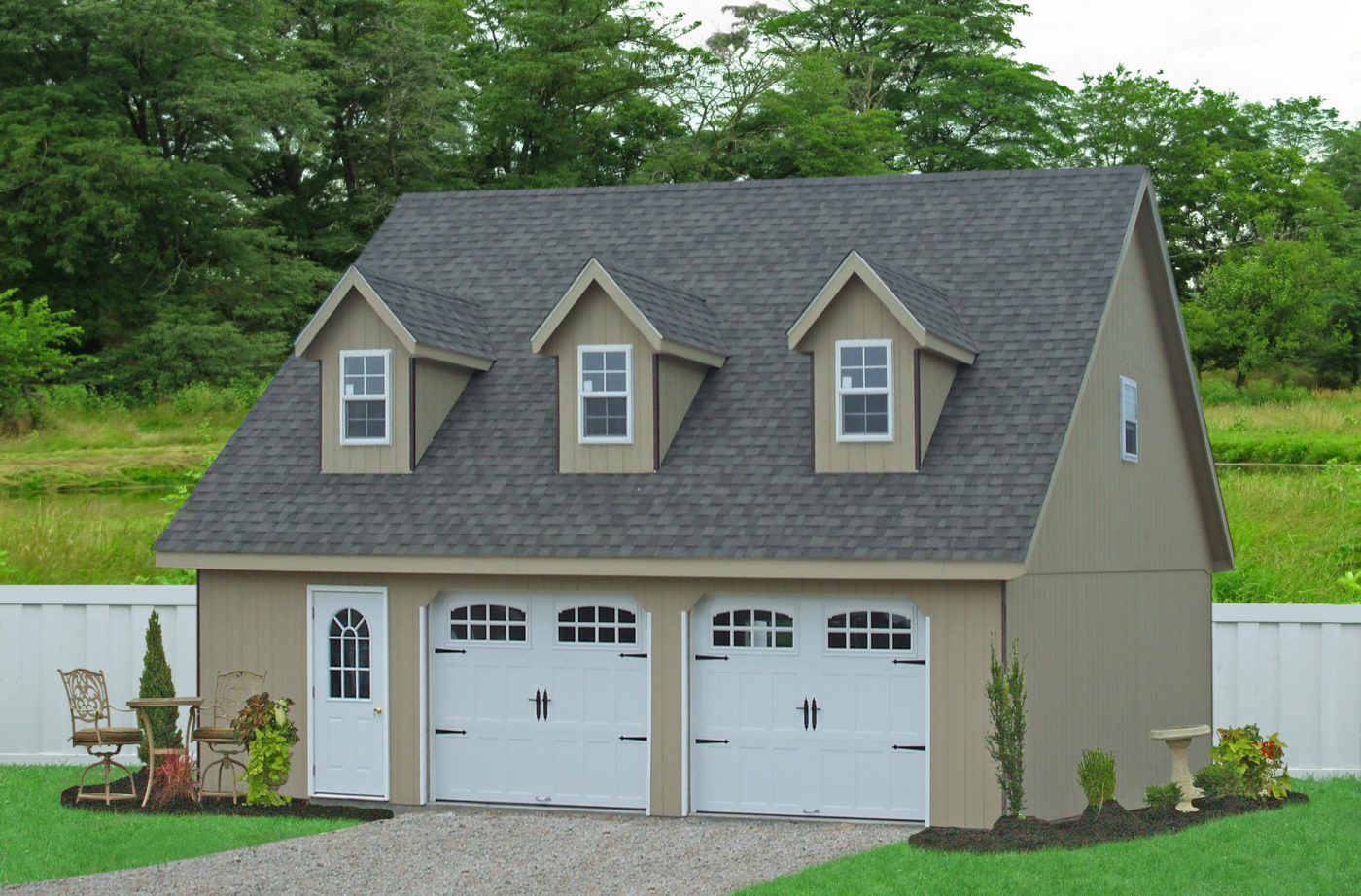 Check out our photo gallery for some of our previous work in this line. You can design your very own to suit your needs.
Cost for a Two-Story Two Car Garage
Now we're talking even higher… in both dollars and height! This is our Legacy Two Story Garage that gives you a full subfloor on the second floor.
A great choice when you need a garage with living space or a man cave.
This special order Garage starts around $32,709 and with the options shown might run closer to $45,401. But this is an amazing garage for all your storage needs (or living)!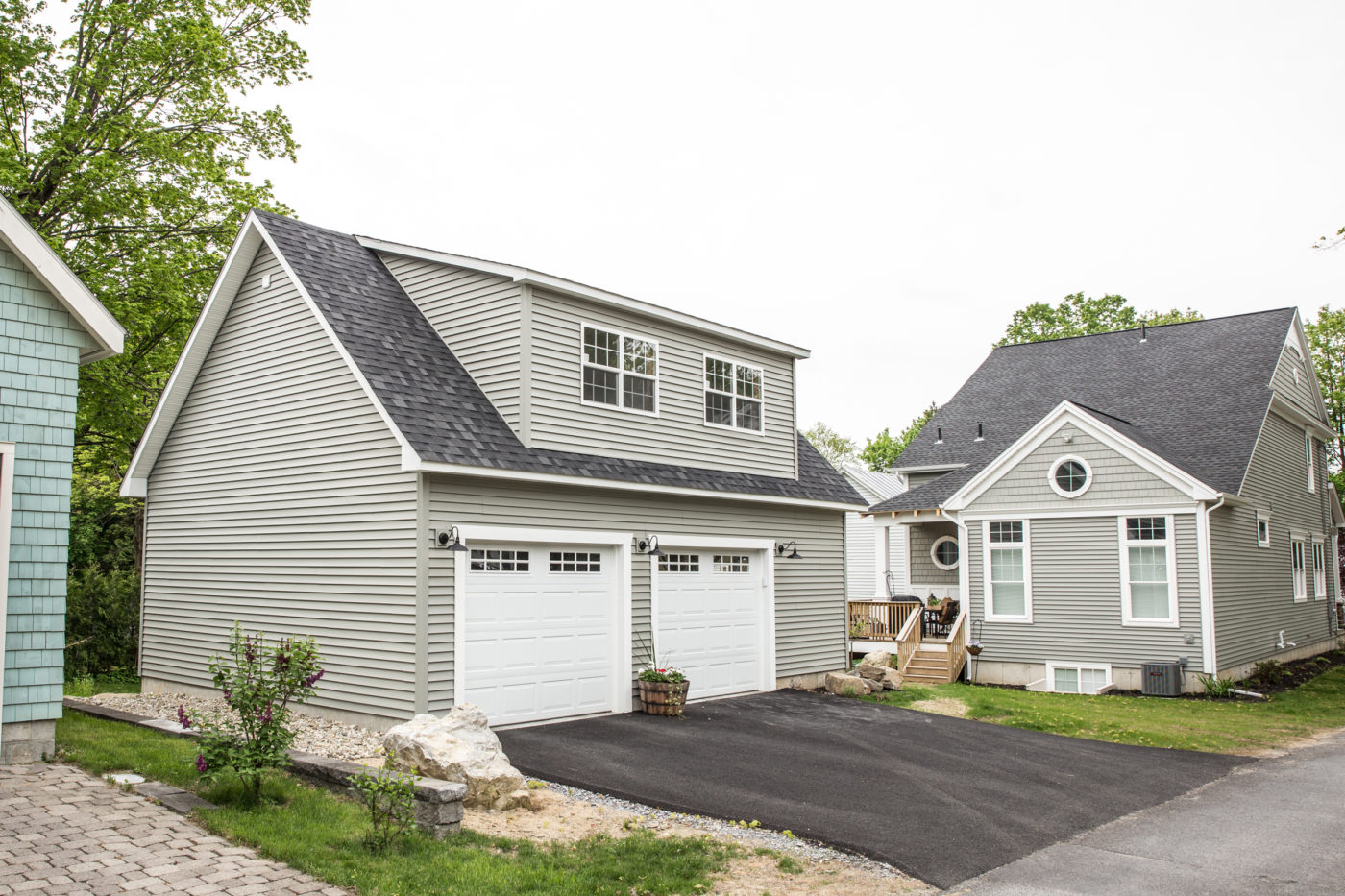 So, How Much Does a Two Car Garage Cost?
At the end of the day, that is for you to decide based on your needs. Figure out what you need in a garage and then we'll help you answer that question. We believe we can not only answer this question, we believe can meet and even exceed your expectations. And you might be surprised what you can get for the budget you set!
Feel free to browse our customer reviews. Check out our stories. Then contact us. We would be happy to create more Space for Life… for YOU!
Recent Shed Blog Posts...
Recent Shed Stories...
ready for more space in your life?
Create the building of your dreams by requesting a free estimate or customizing your own 3D design. You can also call us at 717-442-3281 from Monday to Friday between 8:00 am - 5:00 pm or Saturday between 9:00 am - 1:00 pm. We're ready to assist you!