You've been looking for that unique shed design to make your backyard stand out in the neighborhood. The Studio 1 Modern Shed will give you that contemporary feel without a huge price tag attached. Work from home in a modern home office or create a unique backyard getaway for your family!
(Single doors on 8′-wide buildings)
Size: 10×14
Starting At $14,934

Starting price is shown. Building displayed in photo may include optional upgrades.


0 Saves
#12917
LP Smart siding
A clean, contemporary look
The Modern Studio 1 is your best choice for making a Modern statement for a lower cost.
The Studio 1 Modern Shed works great for simple storage or a Modern Home Studio where you can think, dream, work or play. The LP Smart Siding comes with a 50-year manufacturer's warranty to keep your space for life in great condition for decades. The Studio 1 Sheds are great for Art Studio Sheds, Photography Studios, and much more.
See our other Urban 360 Modern Prefab Sheds with Rain-screen siding and exotic wood!
Popular Sizes:
8×10
$11,238
10×12
$14,182
12×14
$16,463
LP Smart Grooveless Siding Prices
8′ Wide
8×8
$10,579
8×10
$11,238
8×12
$11,983
8×14
$12,727
8×16
$13,472
8×18
$14,218
10′ Wide
10×10
$13,439
10×12
$14,182
10×14
$14,934
10×16
$15,664
10×18
$16,412
10×20
$17,160
10×24
$18,659
10×28
$19,974
12′ Wide
12×12
$15,441
12×14
$16,463
12×16
$17,479
12×18
$18,497
12×20
$19,514
12×24
$21,552
12×28
$23,590
What Does A Studio 1 Modern Shed Look Like Inside?
All of our buildings come unfinished inside…a blank slate to be used as-is or finished just how you like.
To make your life easier, we can add lofts and workbenches to most sheds. Since our walls and floors are studs and sheeting just like your house, you can finish the insides however you'd like. Add drywall, paneling, trim, paint, and/or flooring to create just the right atmosphere to bring beautiful space to your life!
Shed
Inspiration

Gallery

Here are some shed ideas to get your design-wheels turning. And remember, once you register, you can save any of these photos to your "My Saved Photos" account. Then you can come back and view your own personalized gallery, share them with friends, etc.
Architectural Specifications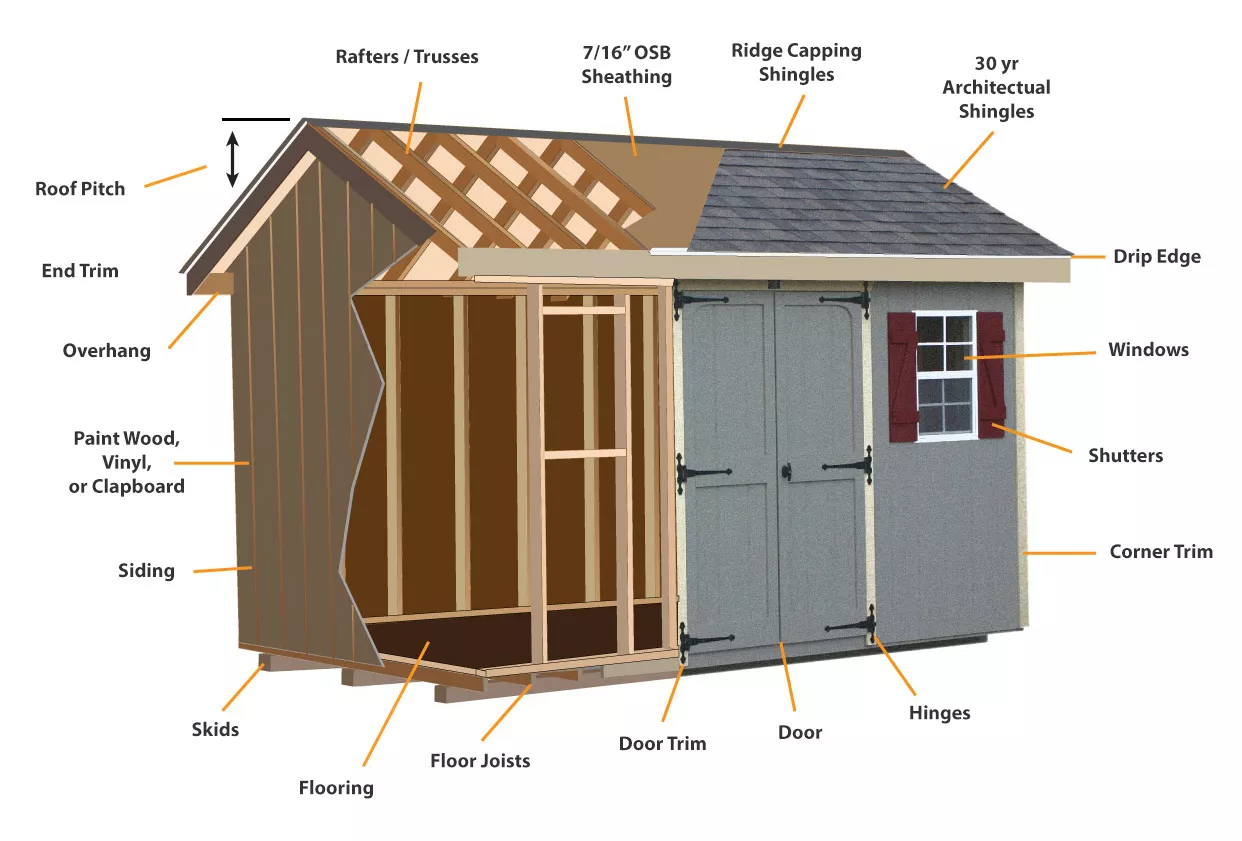 5/8 inch flooring
12in overhang on the sides and back; 18in overhang on the front
2/12 Roof Pitch
Standing Seam Metal Roof
Base: Pressure-treated 4×4 skids
Floor Joists: Pressure-treated 2x4s, 16 inches on-center
Rafters/Trusses: 2×6 rafters, 16 inches on-center
Height to Roof Peak:
8′ wide – 10'10" high
10′ wide – 11'2″ high
12′ wide – 11'6″ high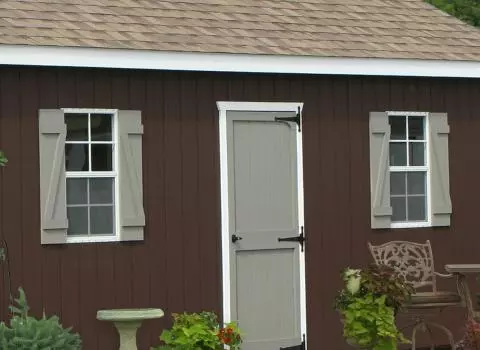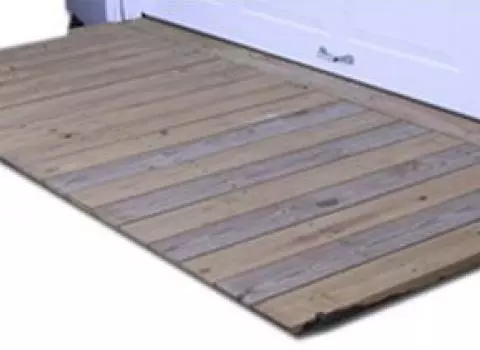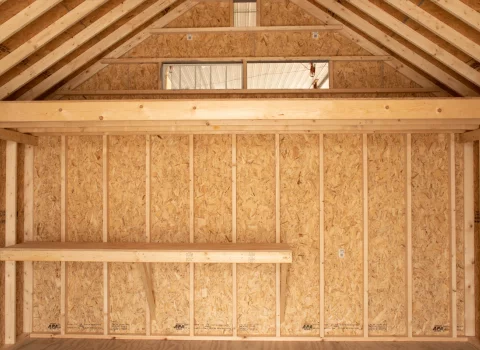 ready for more space in your life?
Create the building of your dreams by requesting a free estimate or customizing your own 3D design. You can also call us at 717-442-3281 from Monday to Friday between 8:00 am - 5:00 pm or Saturday between 9:00 am - 1:00 pm. We're ready to assist you!