Wood Storage Sheds: The Current Top Choices
Back in the day, cheap wooden sheds were about the only choice if you needed backyard storage. They came with several variations of wood siding including T111, board and batten and then later DuraTemp siding. But all required plenty of maintenance, the minimum of which was keeping the paint on the wooden sheds fresh.
From Wood Storage Sheds to Vinyl Storage Sheds
Then came the addition of economy vinyl sheds. Vinyl Storage Sheds were bragged up to be the best maintenance free storage sheds on the market.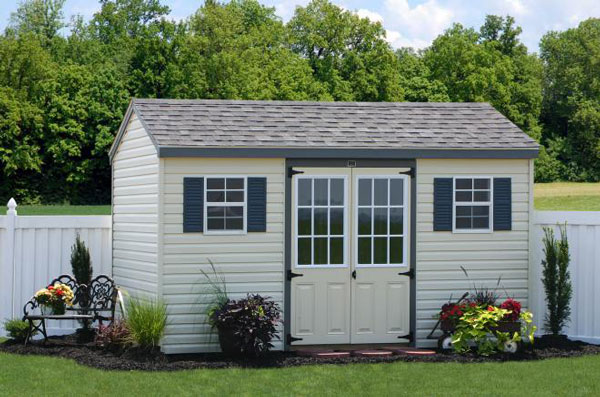 And no doubt, a vinyl sided shed lasts a very long time! There is virtually nothing to keep up with. No paint, no rotting (if you have a pressure treated floor), and more sleep at night!
The Latest: Wood Storage Sheds are in Vogue Again
But fads have changed and so has the taste and design of WOODEN SHEDS. For 2021, if you want a real fancy shed (and yes, a bit more maintenance), you're back to wooden shed choices! You can still buy the economy wooden sheds that have been around for decades and they come in much better wooden siding choices.
However, new choices in siding mean Higher-end sheds come in the wood of another era. Read on to see the wooden shed siding choices from Sheds Unlimited for 2021. if you want a really fancy shed, you're back to wooden shed choices!
Three Siding Choices for Wood Storage Sheds
1. Wood Storage Sheds with LP SmartSide Panels (50-year Warranty)
Sheds with LP SmartSide are certainly the up-and-coming popular choice when one wants an economical wooden shed that will stand the test of time.
This product has been heavily tested for standing up against the weather, heat, termites, and longevity. Unlike older T111 siding choices, this will not have trouble with bubbles under the top veneer.
SmartSide is available with three different backers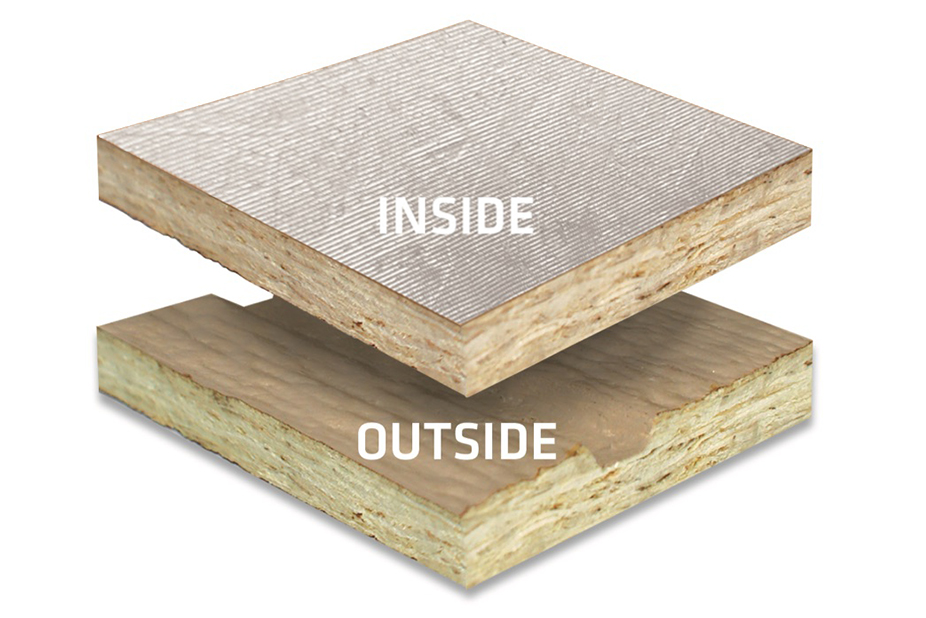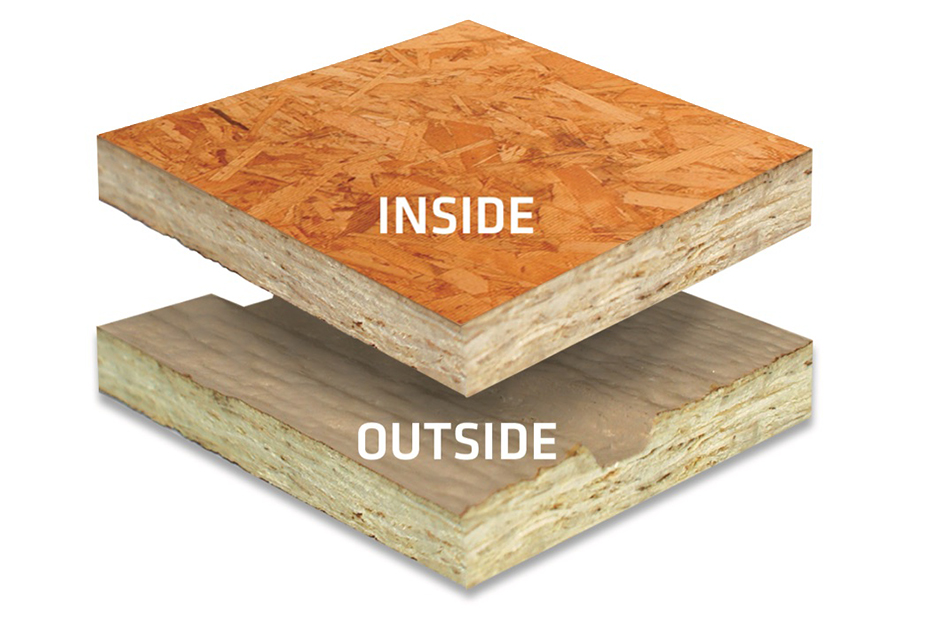 2. Wood Storage Sheds with LP SmartSide Lap Siding
After the fad of vinyl siding wore off, back came the wooden storage sheds in a much more classy look that mimics vinyl siding in the exterior look…with just a bit more uppity look and technology. As mentioned, these LP SmartSide products are designed to stand the test of time.
It comes with a 5/50 Year Limited Warranty which means you should have peace of mind for a long, long time to come! If you like the look of this Premier Garden Shed, then this might be for you.
3. Wood Storage Sheds with LP SmartSide Grooveless Siding
Grooveless siding is a wonderful choice if you want a really high-end look of a Modern Studio Shed. The one shown here features LP SmartSide with no grooves, but then you'll see battens on the exterior to add a lovely touch. It's truly a prefab wooden shed of another time! Today…
Other important things to know about wood storage sheds and LP SmartSide
Wood Storage Sheds: What else to look for
Reviews: We all know what it's like to buy something online and be disappointed with the quality of the product. That's why we all love to read reviews (never mind writing them;). Read the Sheds Unlimited reviews here.
Warranty: What is the warranty being offered? At Sheds Unlimited, we stand behind our wooden sheds and all other products with a 5 year limited shed and garage warranty
Delivery Equipment: It used to be that when a prefab wooden shed was delivered to a backyard, the delivery guy would bring a heavy truck and trailer into the yard. Sheds Unlimited utilizes the best in wooden shed delivery machinery available and doesn't even charge extra.
Buy Direct: There are hundreds of wooden shed resellers around. What if you could buy your wooden shed direct from the builder? Sheds Unlimited sells wooden sheds throughout PA, NJ, NY, CT, DE, MD, VA, and WV.
Experience: We have been in the wooden shed builder's business for almost 25 years. Read more about our family and our shed building story on our storage shed website.
Design and Aesthetics: Sometimes plain jane is all we can afford, and if that is the case we are quite happy to build a quality economy wooden shed. However, if you want something with more style and a wooden shed that stands out in your backyard, we're just as happy to help you do just that.
Wood Storage Sheds: A Few Examples
A picture is worth a thousand words…or more. So just so you can see how fancy a wooden storage shed can look, compare the difference in the following wooden sheds from Sheds Unlimited. Note that all of these come from our A-frame or workshop series but just get fancier as you go on.
Economy Wood Storage Shed
This is our Standard Workshop Shed. Yes, it is built in the plain country and even some of our workers are real Amish J This shed is built tough and will last a LONG TIME. This wooden storage shed uses the SmartSide technology but looks quite simple on the outside.
Classic Wood Storage Shed
A few design tweaks make this Classic Outdoor Wooden Shed look a bit more…Classy. Note the wider overhangs, the larger windows, a steeper roof pitch which all add to the aesthetics. Tip: Add foil-backed sheathing on the roof and keep your shed much cooler during the summer!
Premier Wood Storage Shed
This is a whole step above the rest when it comes to beauty…and windows! This Premier Garden Shed comes standard with eight windows. Four large slider windows and four transom windows. Plus, the really steep roof pitch makes it look really nice! Tip: Add a shed dormer for another lovely touch!
Two-Story Wood Storage Shed
Wow! This takes it to another level…literally! With a full second floor, this two-story wooden shed gives you almost twice the space without taking up more of the backyard! It includes a stairway with a railing and all. Make sure you watch one of these take shape in just 6 hours! (sorry, it's a vinyl-sided two-story garage).
Hopefully, that helps you make the best choice for your own wood storage shed!
Contact us at (717) 442-3281 to learn more about how Sheds Unlimited can you with prefab wooden sheds. Or email us at office@shedsunlimited.net for a FREE ESTIMATE of any wooden storage building in our long line of products. We will be happy to assist you in any way we can!
Recent Shed Blog Posts...
Recent Shed Stories...
ready for more space in your life?
Create the building of your dreams by requesting a free estimate or customizing your own 3D design. You can also call us at 717-442-3281 from Monday to Friday between 8:00 am - 5:00 pm or Saturday between 9:00 am - 1:00 pm. We're ready to assist you!