Quality Storage Barns Built by the Amish
Our houses can become warzones of mess and chaos. The toys all over the floor downstairs begin to mesh with the dishes in the kitchen. The current "home" for your tools is a slanted shelf in the corner of the basement. At-home projects space? If it exists, you haven't seen it in a few months. With our Amish-made quality-built barns…those problems are over. We know that you spend countless hours working, so we want to make your chaos disappear, allowing you to get back to giving your family the number one thing they want, the best of you and your time.
You worked hard to get all that you have, we know you don't want to see it ruined. The easiest way your possessions can get ruined is by not storing them properly. But isn't it annoying to constantly put money into something that you don't own; Or something that is just going to break down. Maybe you are paying around 150 dollars a month for your storage space. Do you really want 1800 dollars a year to go to something that you will never own? Why not custom design an Amish Built quality storage barn to increase your property value and allow you to enjoy 150 dollars a month back in your pocket?
How We Build Quality Storage Barns
At Sheds Unlimited, we absolutely love making your quality built barns. You get the chance to utilize our easy to use 3d shed builder that can actually make designing your new structure fun and painless. You can choose your custom style, siding options, roofing, square footage, doors, windows, colors, and flooring all for the quality storage barns that we offer. Not to mention you can also get the quote for your custom buildings for FREE! Enjoy our 25+ years of experience building Amish storage barns, as you get the extra space that you deserve. 
Pros: The Benefits of a Quality Storage Barn
Do our quality made storage barns really make that much of a difference for you and your family? Besides the 150 dollars a month, as if that isn't enough, there are multiple ways that buying quality-built barns can benefit you.
1. More Space
Have you ever found yourself saying "We cannot fit more stuff in this basement"? Chances are you have run out of places to put things, so you have begun creating new and creative places around the house to put things. Help keep the organizer in your home happy, by purchasing one of our custom quality storage barns or sheds. Give yourself the gift of extra space to house your tools, decorations, summer items, mower, memories, and harmful chemicals.
2. Safety For Your Family
Speaking of harmful chemicals…a quality storage barn is a great place to lock up dangerous liquids. It takes a lot to run a household. From gasoline and oil for a mower to pesticides and deep cleaning chemicals for the kitchen…there are plenty of harmful substances that we need to utilize to take care of our home. Quality-built barns allow for an area outside of the house to store things that you don't want anyone accidentally getting into, especially your children.
3. Safety For Your Things
Have you ever walked down the stairs to your basement only to find traces of water where water is not supposed to be? It can be devastating to lose the items that you were storing. We have heard stories of attics leaking all over wedding items. We have heard stories about basements flooding and ruining hundreds of dollars of power tools. Custom quality built storage barns will help to keep what you own, safe. It gives each of the things that you care about, a specific place to belong. With an elevated shed pad, your items are sure to remain safe and dry. Not to mention, no more losing items and spending all afternoon in the basement trying to find them!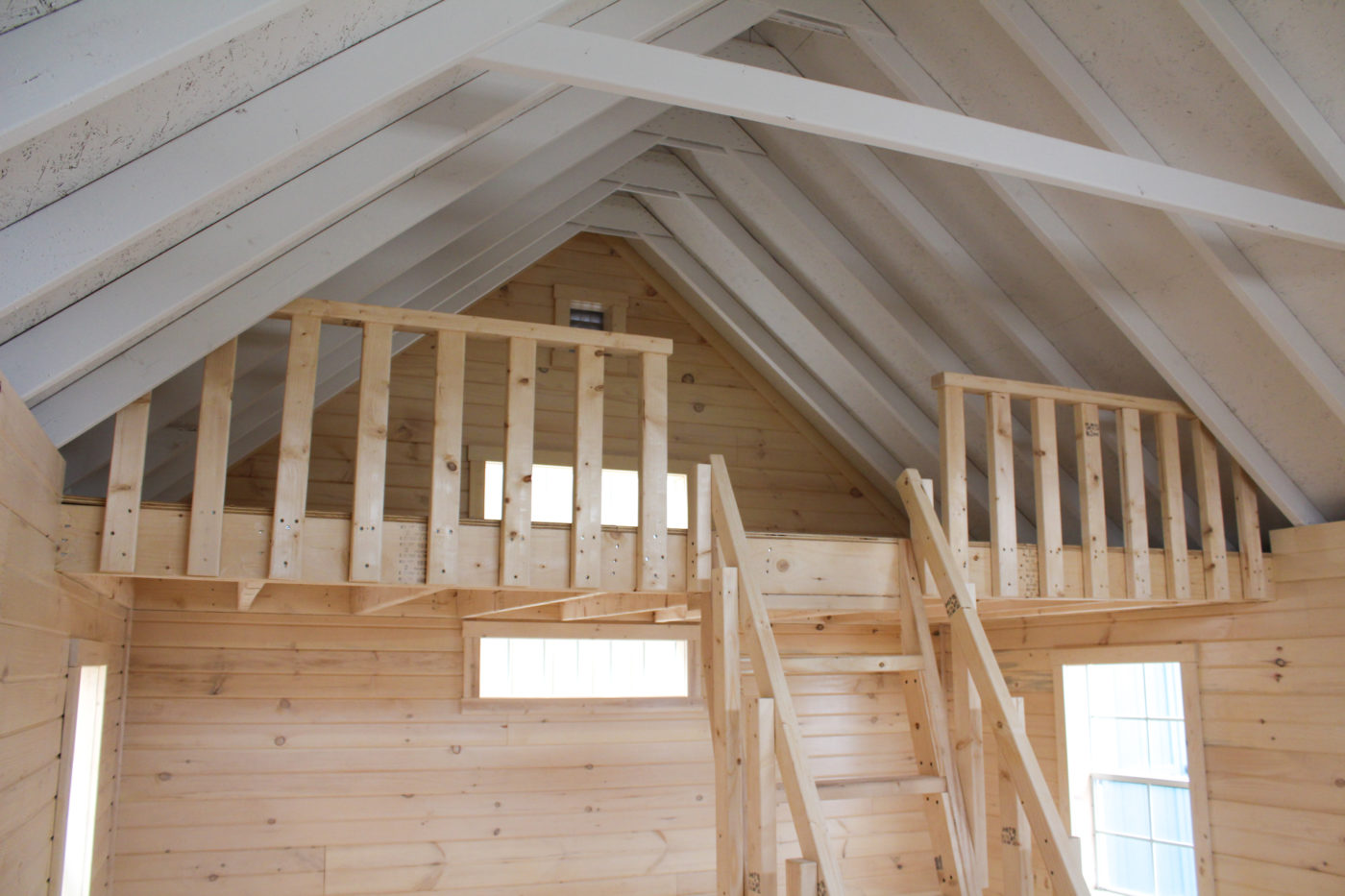 4. Long Term Savings
Let's say you are going to buy an Amish pre-built quality storage barn or shed from us that you designed to be $4,500. If you currently are paying for storage, we already mentioned it was around 150 a month, depending on the size storage you are renting. With only putting the money you are already spending on storage, your shed will be yours in 2.5 years. Your payment amount won't change, but you will now own your structure at the end. Keep in mind that these quality-built barns will be higher in price on the front end. But it is an investment!
If you are not paying for storage currently, think about the other factors. What would be worth it to you? What is it worth to have a less cluttered home? What is it worth to keep your things from getting ruined? Maybe it would be worth sacrificing spending 5 dollars a day on coffee (25/week, 100/month) and puting that $1200 dollars this year toward a new shed.
5. Quality
If by now you are thinking that a storage barn or shed is a good idea, maybe you are browsing the plastic sheds online. You are seeing very cheap prices, and thinking "why wouldn't I just by this". We would say, "how many times do you want to buy that?". The truth is, it is hard to trust the quality and durability of a plastic or cheap metal shed. The durability could make for even more problems for the things that you want to store. We know our quality built barns and sheds will last you for many years. Amish Mike estimates that Amish constructed storage barns/sheds can last 20 years! And that's without much, if any, big upkeep. So you could realistically have this structure when flying cars are invented!
Quality Storage Barn Sizes
When you begin to design your shed, you can choose sizes anywhere from 8×8 to 16×48. Make sure that you are asking yourself : What do I want to store in my new quality made barn?"  If it is just going to be for outdoor home/lawn care, you probably don't need a storage shed that can fit a small boat. But if you have a small boat…an 8×8 shed is definitely not going to cut it. We recommend checking out the popular sizes sheet on each one of our custom shed options. What are our shed options? We are so glad you asked.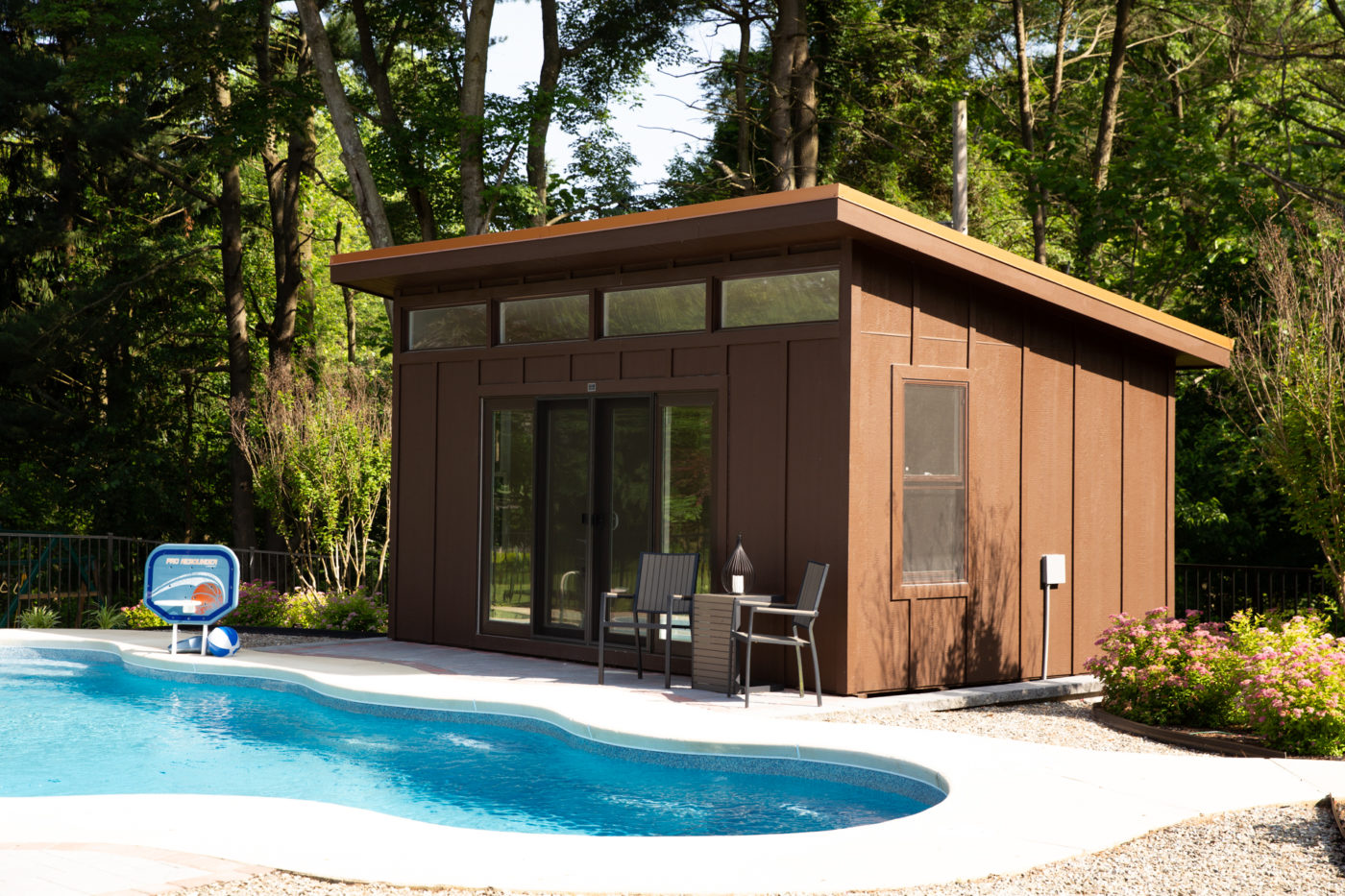 Types of Quality Storage Barns
There are actually 5 main types of sheds and barns that we offer for storage; The Workshop, MaxiBarn, Saltbox, MiniBarn, and Modern. As you check through each page, it will give you the option to continue to design your storage barn in the 3d builder. That is when you can add all of your customizable features. The main difference between the types of quality-built barns is aesthetics. What do you like the look of, and what suits your property well? Want to know a little more about each type without navigating through all the pages? Check out this article!
Customize Your Quality Storage Barn
Hold on to your hats…there are a lot of details in this section. We are going to answer the question of "What all can I do in the 3D shed builder?". Spoiler alert…you can do a lot.
Select Your Style
If you have not chosen a style from one of our pages, go ahead and select your style. You will see your storage shed change shape as you choose the style you want. Once you move on from the style of building you like, you can start to select the siding and roofing options you want.
Select Your Size
Do you recall the above section when we talked about picking the size of your structure? and select the size that you need. Keep in mind the quality storage barns/sheds will be a little under the square footage of the measurements. (Ex: a 10×10 shed will stretch 100sqft in your yard, but the inside dimensions will be a little smaller with the walls)
Select Customizable Options
You may not think that you are much of an artist, but with our customization options you become the artist behind the design! This is where you can choose your storage shed doors, windows, transoms, vents and where to place them. Once you have the items on your shed, click on them to customize them even further!
1. Colors
In our 3D Builder you can choose your desired colors for your shingles, door, trim, and siding colors. Each will show up on the 3D builder to allow you to see how well they mesh together. 
2. Flooring & Interior
Finally, choose your flooring options. Between assembling the shed onsite, or coming pre-built and the type of flooring you want…you have absolute control over your whole quality-built barn!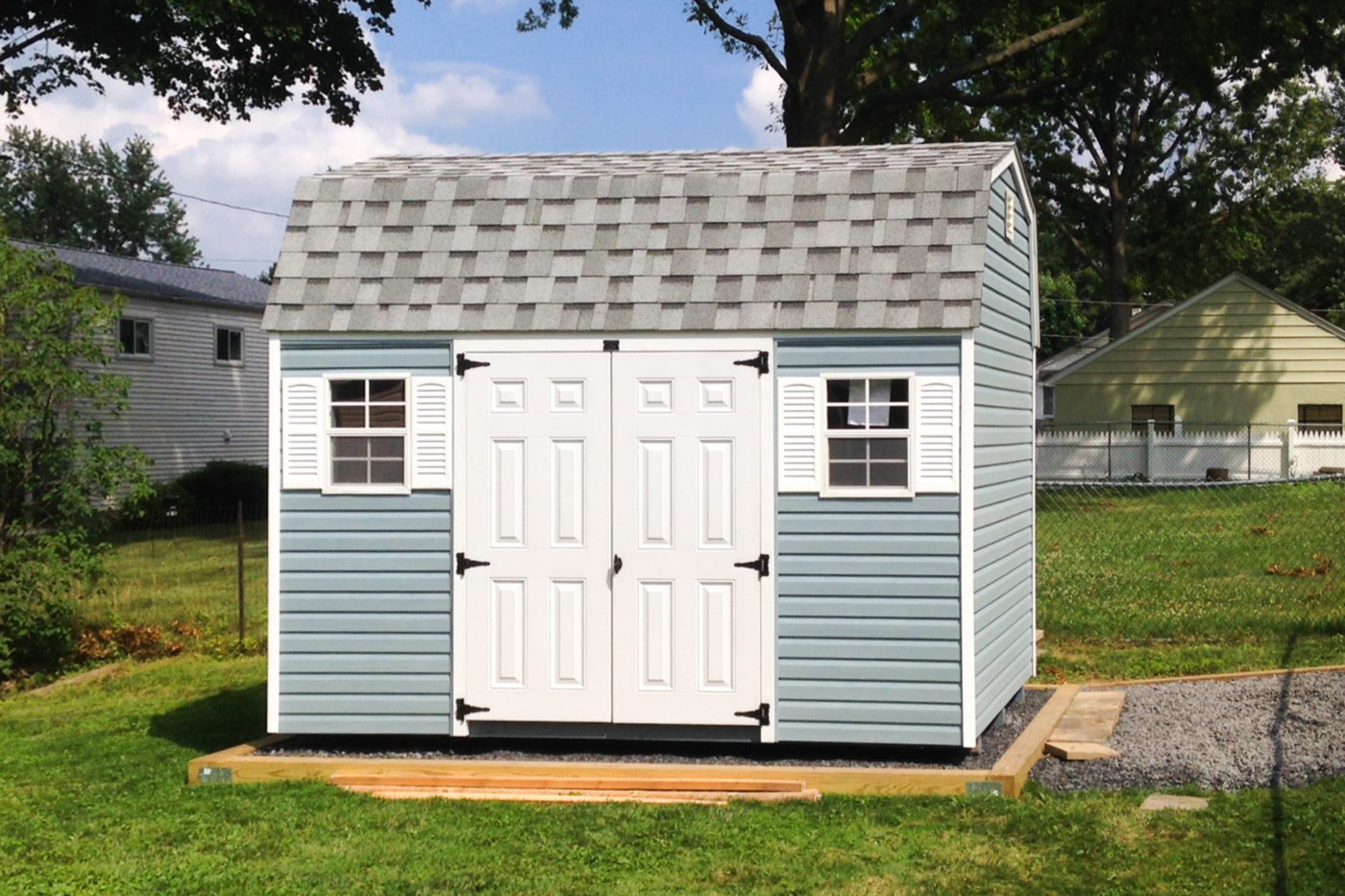 Wrapping Up!
You deserve the best. Plain and simple. We want to provide the best for you. Plain and simple. We hope that this article has helped you understand a little bit about what we do and the pride we take in being Amish Shed and Barn Builders. Our quality storage barns will be made with the utmost care and durability each and every time. We would be so humbled if you allowed us to guide you in your new storage building purchase just like we were able to do for others! Make sure though, that you read up on how to keep a shed cool so that you have a well-ventilated shed during those, hot summer months. We know we aren't just building space for life when you partner with us, but space for YOUR life, so why not submit a design and get a free quote today?
Recent Shed Blog Posts...
Recent Shed Stories...
ready for more space in your life?
Create the building of your dreams by requesting a free estimate or customizing your own 3D design. You can also call us at 717-442-3281.
We're ready to assist you!