12×24 Garages: What You Should Know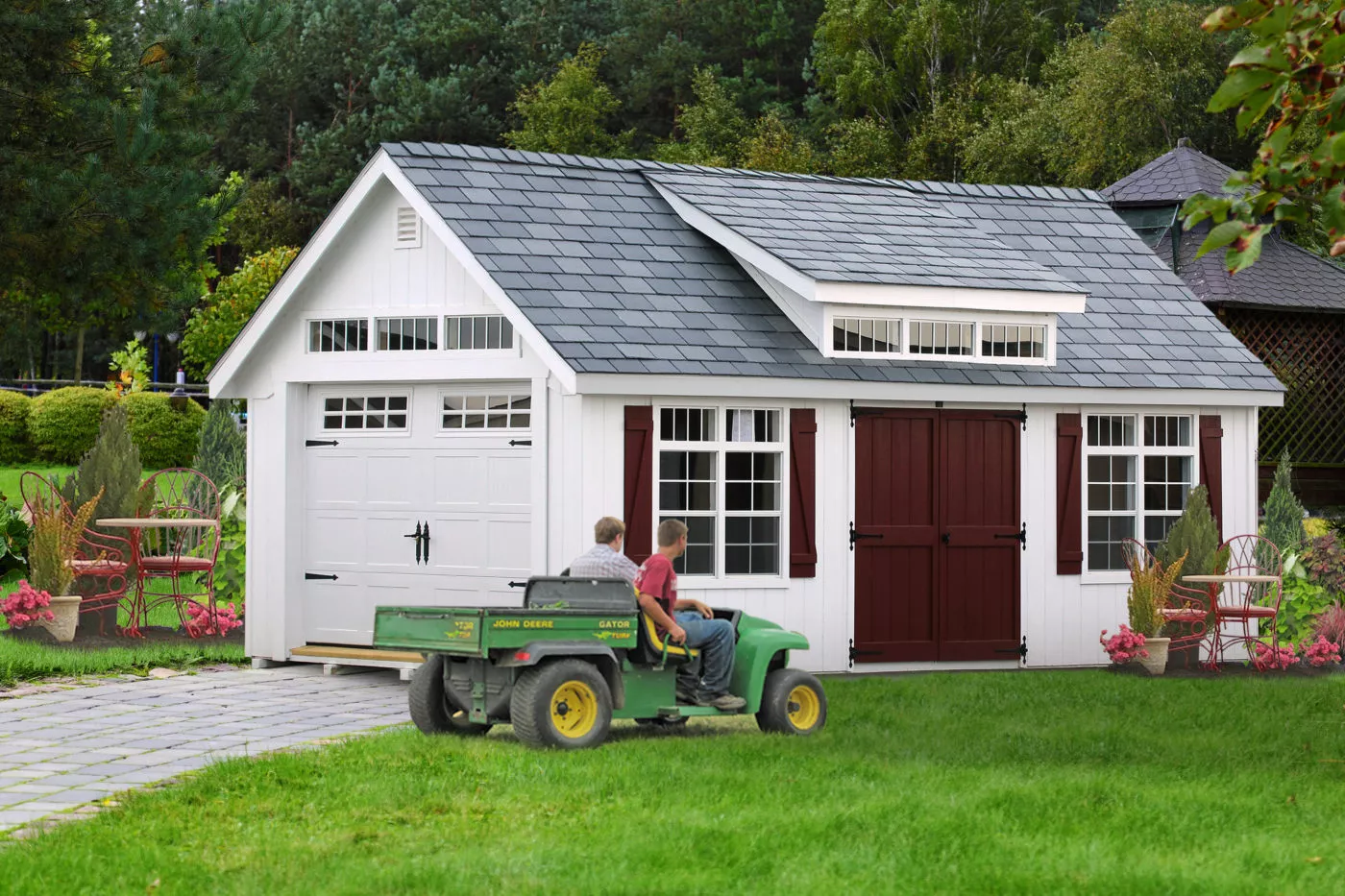 Are you looking for a space to store your vehicle plus a little space to tinker around? Then you may want to consider the 12×24 portable garage. The 12×24 garage is a compact garage that offers enough space for one average-sized vehicle, plus a bit of extra space for a workbench and a few other garden tools. Get even more out of your garage by adding loft space or a full attic.
In this post we will cover the following:
What are some "don't miss" features on a portable garage?
What can I fit into a 12×24 Single Car Garage?
How can I get more space out of my 12×24 Garage?
What is the price of a 12×24 Portable Garage?
Where can I find a portable garage near me?
#1. What are some "don't miss" features on a portable garage?
A Heavy Floor is a must for a 12×24 portable garage. Without having a proper garage floor it can stress the floor out causing it to not hold up in the long run.
A proper example of what a garage floor should look like is a 12″ on the center floor joist, however, if you want to go more heavy-duty, an 8″ on the center will give you the weight you need.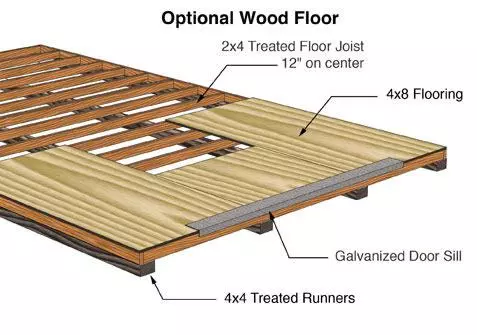 Photo Credits: Sheds For Less
A Pressure Treated Garage Floor
A pressure treated floor is another valuable addition to include on your 12×24 prefab garage. These types of floors will help slow down natural decay and they also have properties that help resist termites, fungus, and many other properties that cause degradation.
Ventilation and Temperature Control for your Garage
Venting is a very popular option on a 12×24 portable garage. Choose between gable vents or ridge vent to keep the interior of your new portable garage cooler during the hot days of summer.
Another great option to consider is TechShield Sheathing. This product has a foil backed interior which helps deflect heat waves coming from the roof of your garage. This, combined with venting makes a huge difference in keeping your portable garage temperature-controlled and comfortable. If you were to build a workspace inside of your 12×24 prefab garage, you would want ventilation to be cool in the summer but stay warm in the winter.
#2. What can I fit into a 12×24 Single Car Garage?
It depends on your roof style, a bigger and wider roof means more space. For starters, a 12×24 garage is good for one average-sized car along with some extra workspace. As seen in the image on the left, one average-sized vehicle, a four-wheeler, and a workbench were all able to fit in the 12×24 portable garage.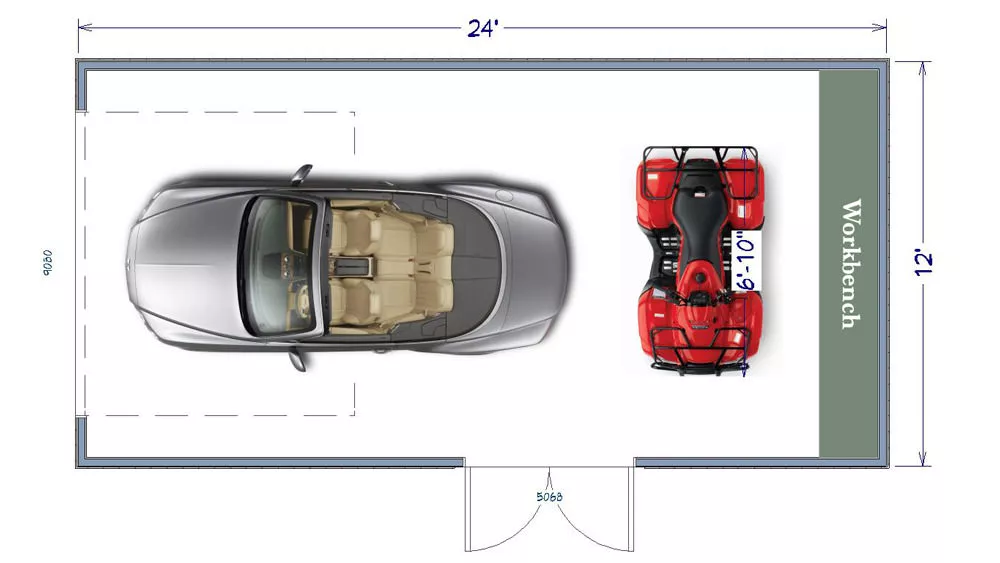 Photo Credits: Colorado Shed Company
Want to learn how to get more space out of your 12×24 garage? Keep reading!
#3. How can I get more space out of my 12×24 Garage?
That might sound like a strange question! Doesn't every 12×24 have 288 square feet of space? True, but there are things to do that can help make more space inside the building. Read on to find out more.
One easy and very cost-effective thing you can do for more space in a 12×24 portable garage is to add a loft space. A loft space allows you to store items overhead so it does not clutter the walking area. Since this space is wasted space otherwise, you can get more out of the same 288 square feet of the building. Adding a loft to your 12×24 one-car garage will not only give you more space, however, but it will also add value to your garage if you ever decide to sell it in the future.
In addition, roof styles can make a big difference in how much overhead space you will get with a loft.
Next, we'll show you a few roof styles and highlight the differences between them. Please note that not all of these styles may be available in your local area.
12X24 2 STORY WORKSHOP GARAGE
This 2 story garage in a 12×24 can give you nearly double the amount of interior space. It comes with a full second floor and a stairway for easy access. Add Shed Dormers to your 12×24 Garage and you could create a getaway, business shed or a man cave on the second floor.
View the 2 Story Workshop Garage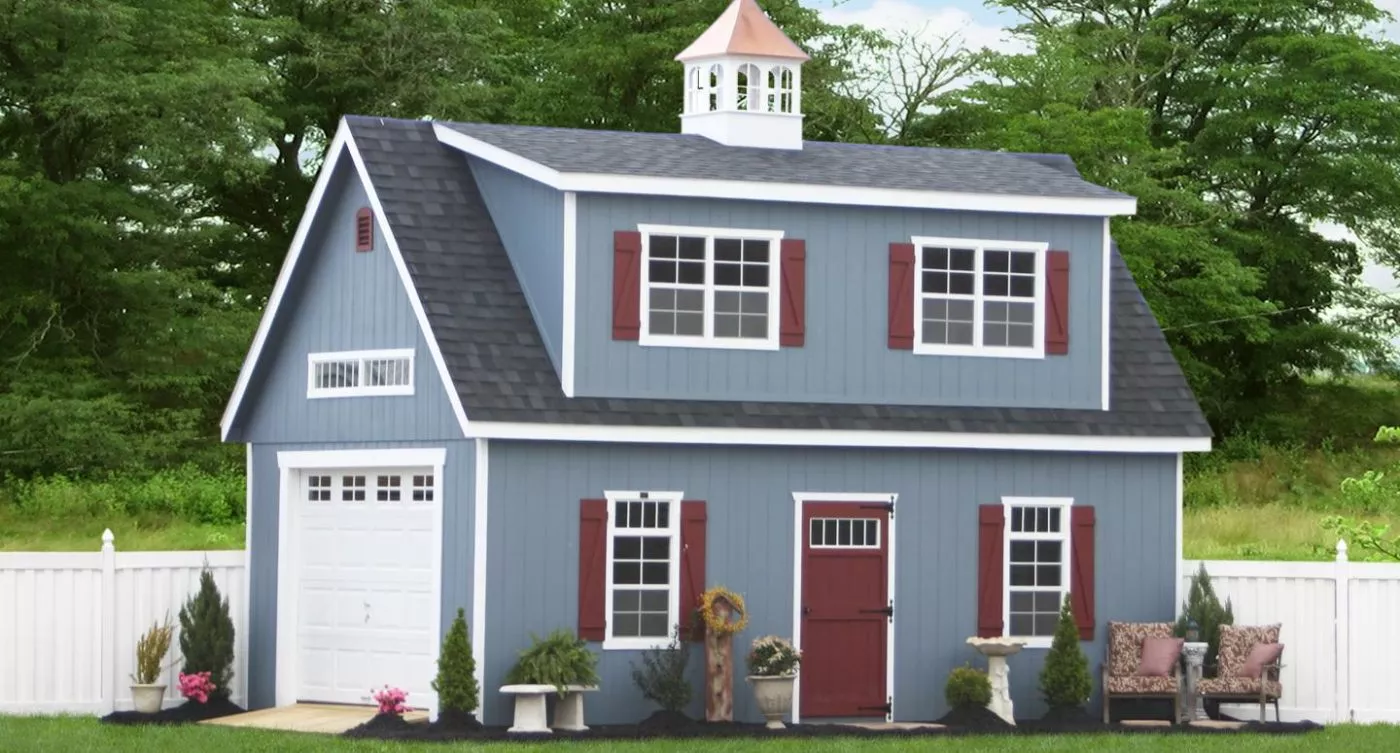 12X24 PREMIER DUTCH BARN GARAGE
The Dutch Barn 12×24 Garage is your second best choice for adding extra overhead storage space. A loft on either end and even one in the middle can add lots of extra space and help keep your garage more organized.
View the Premier Dutch Barn Garage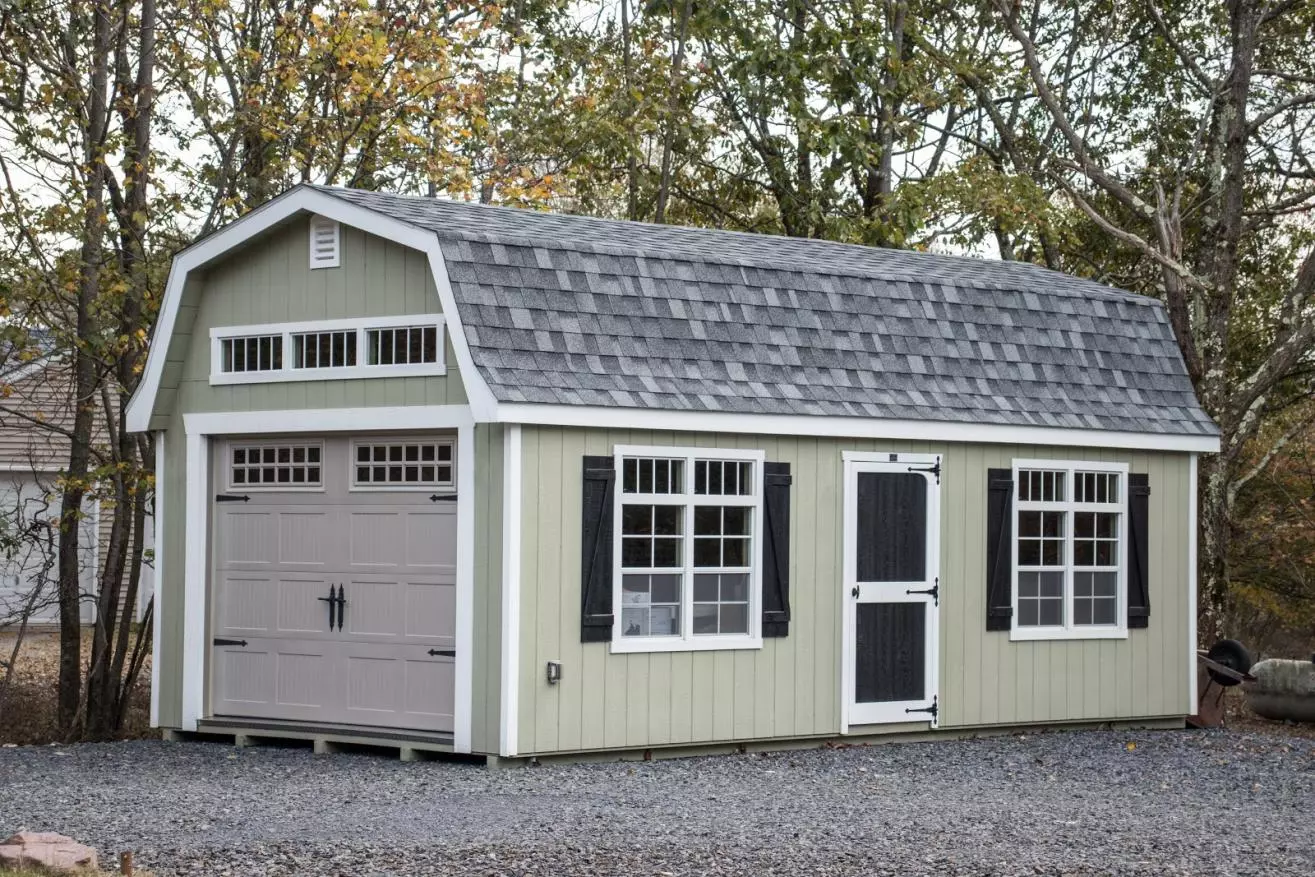 #4. What is the price of a 12×24 Portable Garage?
The pricing of a 12×24 garage varies from around $7,941 to over $28,967 depending on garage design, style, and options, If you want the most economical 12×24 garage, then consider the economy garage. Below are a few 12×24 garage prices to give you a taste. 
12X24 STANDARD WORKSHOP GARAGE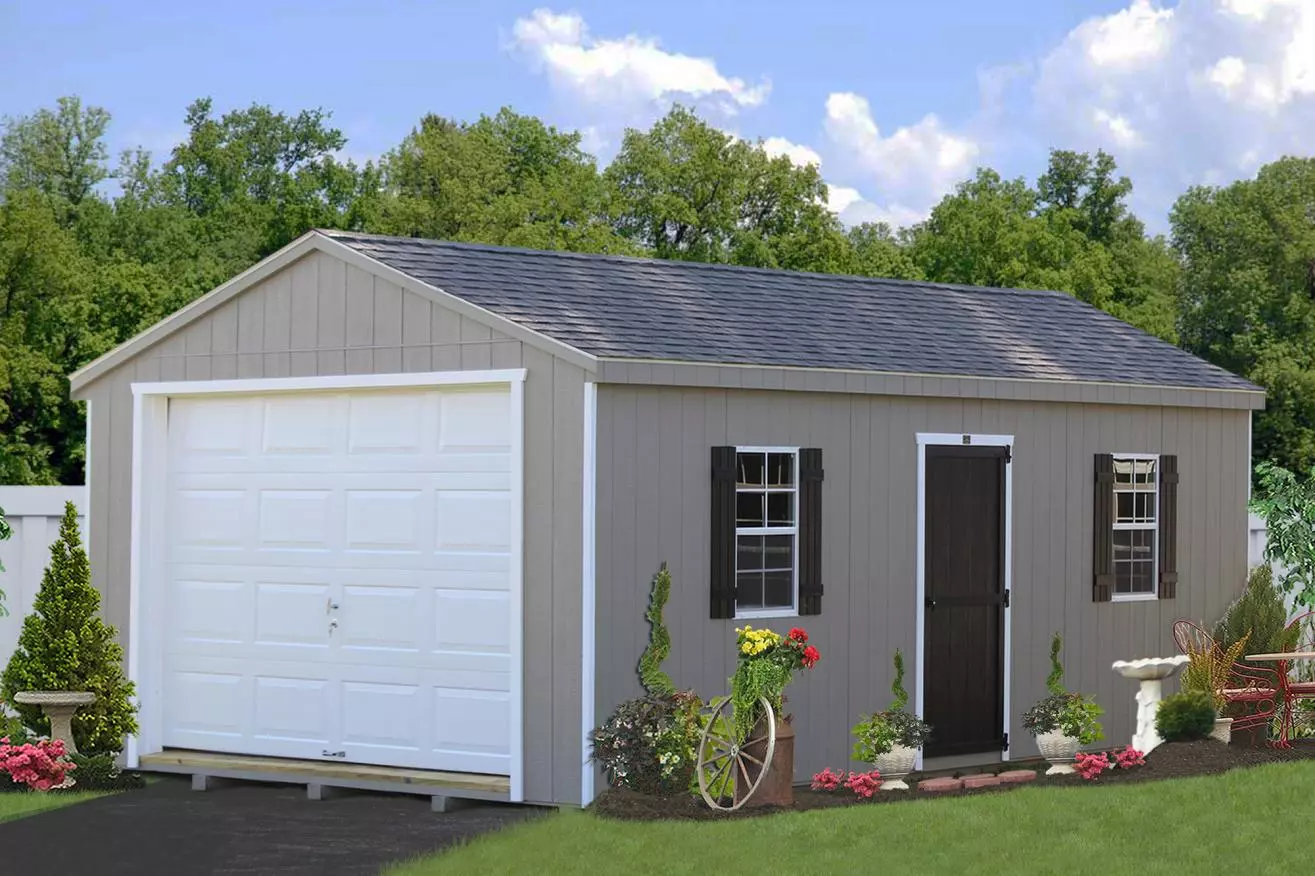 Prices for the 12×24 start around $7,941 with LP SmartSide and paint colors of your choice.
12X24 PREMIER WORKSHOP GARAGE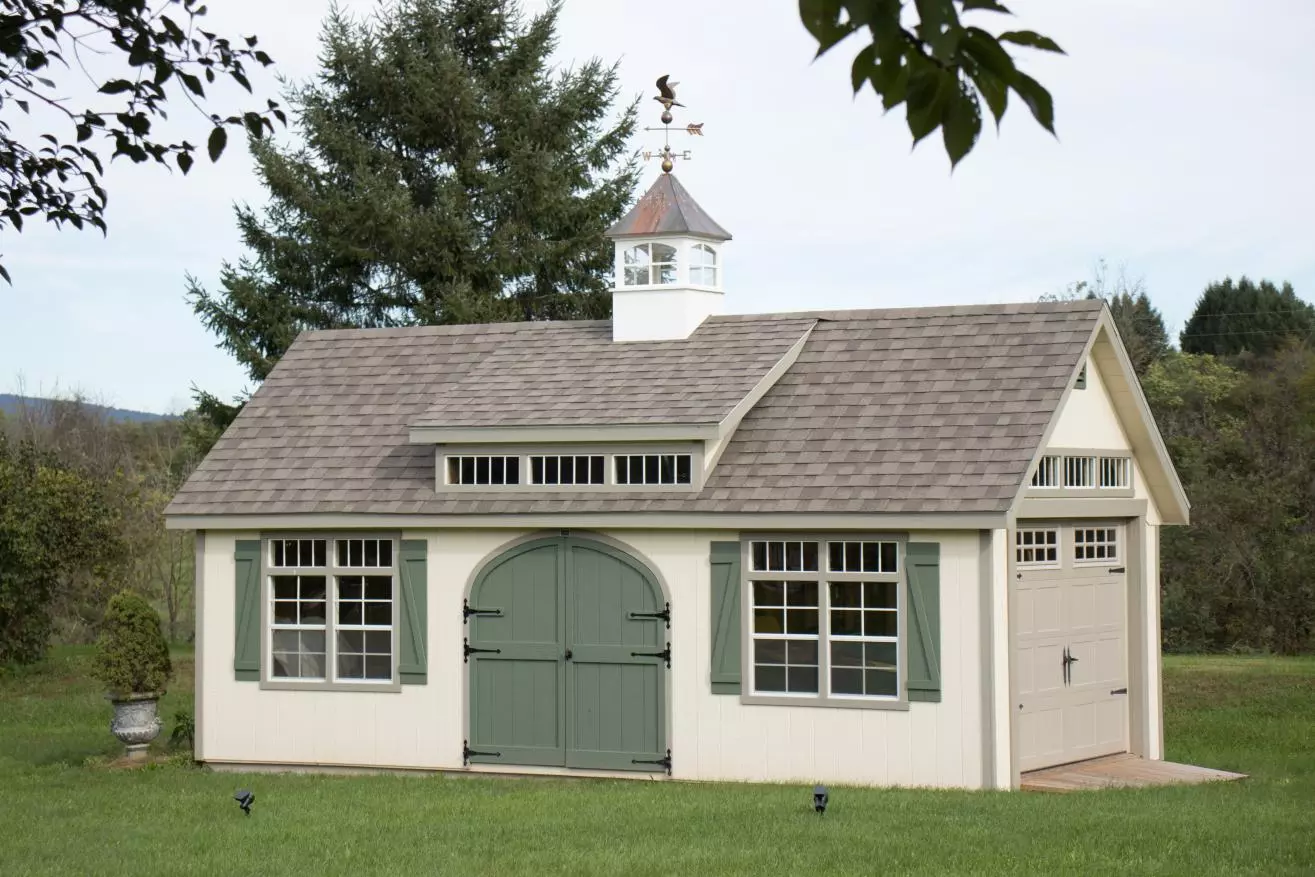 The Premier 12×24 Garage has a starting price of around $11,199 (dormer and cupola not included)
12X24 LEGACY 2 STORY WORKSHOP GARAGE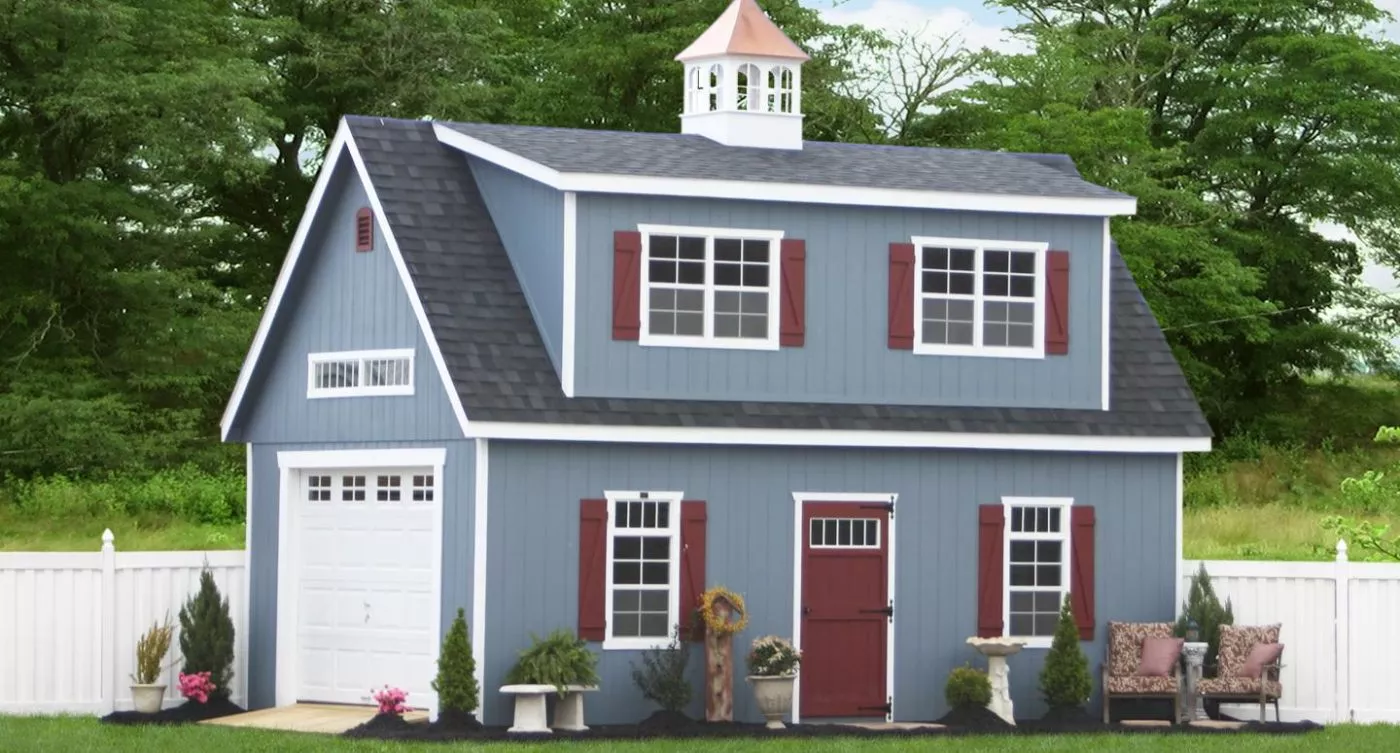 With the Legacy Two Story Garage, you almost get double space. Prices for a garage in a 12×24 size start around $24,432
12X24 STANDARD MAXIBARN GARAGE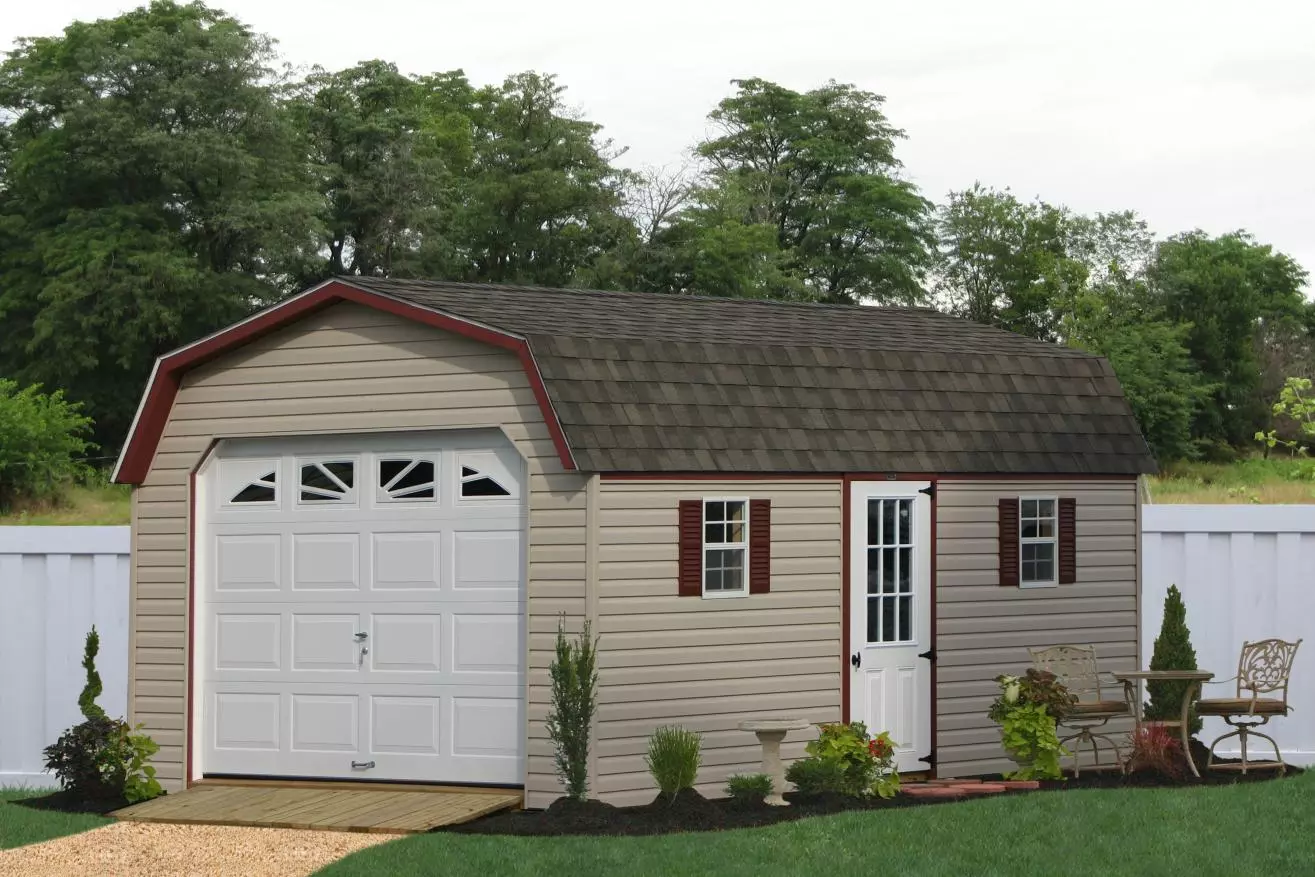 Featured here is a MaxiBarn with vinyl siding. This garage will protect your stuff for a long time! The price starts at $8,092 with wood siding.
12X24 STANDARD SALTBOX GARAGE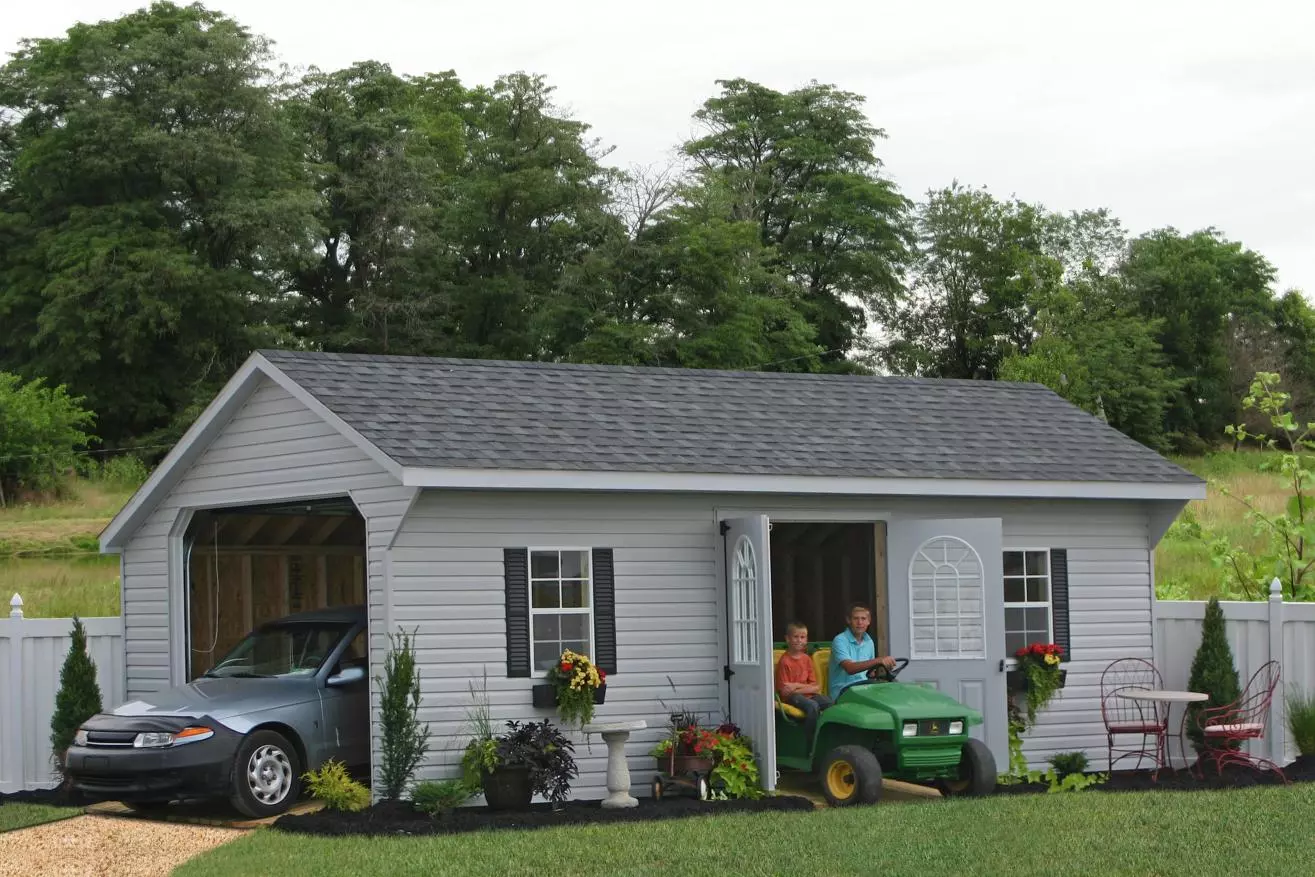 This 12×24 saltbox garage will give you all the space you need for your one-car garage while adding an amazing outer look to your portable garage. Price starts at around $8,639 with wood siding.
#5. Where can I find a 12×24 portable garage near me?
Sheds Unlimited
You can also trust Sheds Unlimited to build your new 12×24 one-car garage. We have been giving people the storage spaces they have dreamed of for 31 years now! Learn more about Sheds Unlimited and all of the previous we have completed and maybe consider buying your future 12×24 prefab garage from us.
Sheds Unlimited delivers sheds and garages to Pennsylvania and its surrounding states including Maryland, Delaware, New Jersey, New York, Connecticut, Virginia, West Virginia and even a few states beyond.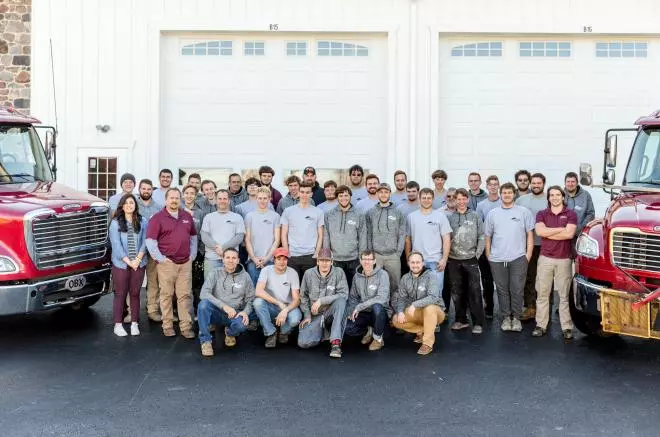 Other Local 12×24 Garage Builders Near You
The USA is a big country and Sheds Unlimited cannot affordably send portable garages all over the USA. Here are a few companies we recommend that are out of the Sheds Unlimited radius:
Overholt and Sons in Western Kentucky
Esh's Utility Buildings in Central Kentucky and Tennessee
Montana Structures in Montana
Countryside Sheds in Oregon
We hope you enjoyed reading about the 12×24 prefab garage. The 12×24 single-vehicle garage is a very popular building for a single-vehicle. If you need any further assistance, please contact us and we will be sure to help you find the dream garage you are looking for.
Recent Shed Blog Posts...
Recent Shed Stories...
ready for more space in your life?
Create the building of your dreams by requesting a free estimate or customizing your own 3D design. You can also call us at 717-442-3281 from Monday to Friday between 8:00 am - 5:00 pm or Saturday between 9:00 am - 1:00 pm. We're ready to assist you!