How a Prefab Backyard Studio Changed an Artist's Life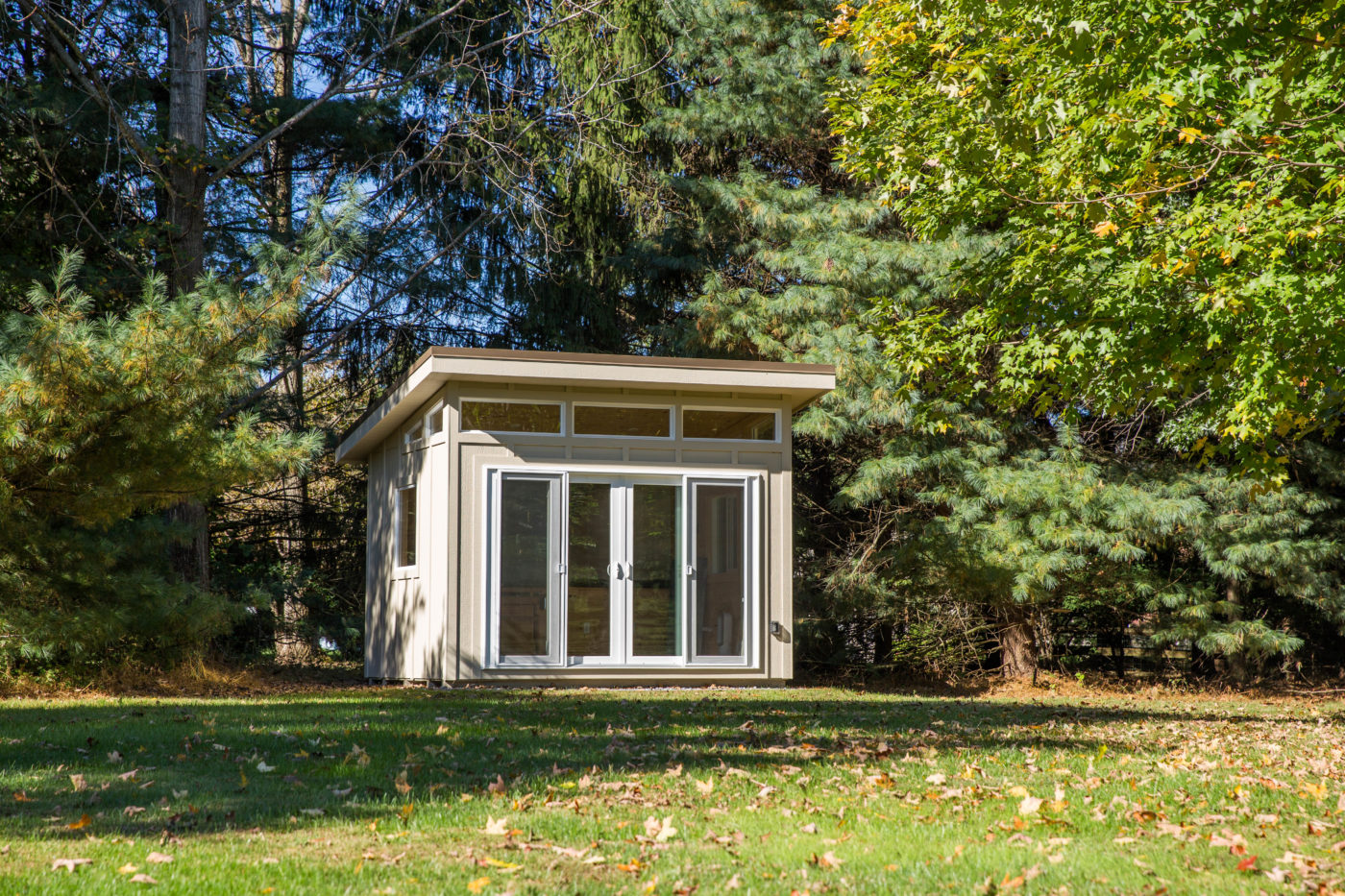 Any artist will tell you that in order to create high-quality art, you first need a dedicated space with sufficient lighting and little distraction. For some artists, this optimal space for art creation can be hard to find, especially when the busyness of life seems to encroach upon their lives. Thankfully, there is a solution to a problem such as this, as is evidenced by the inspiring story of Kelly Money and her beautiful prefab home studio.
An Artist and Her Paints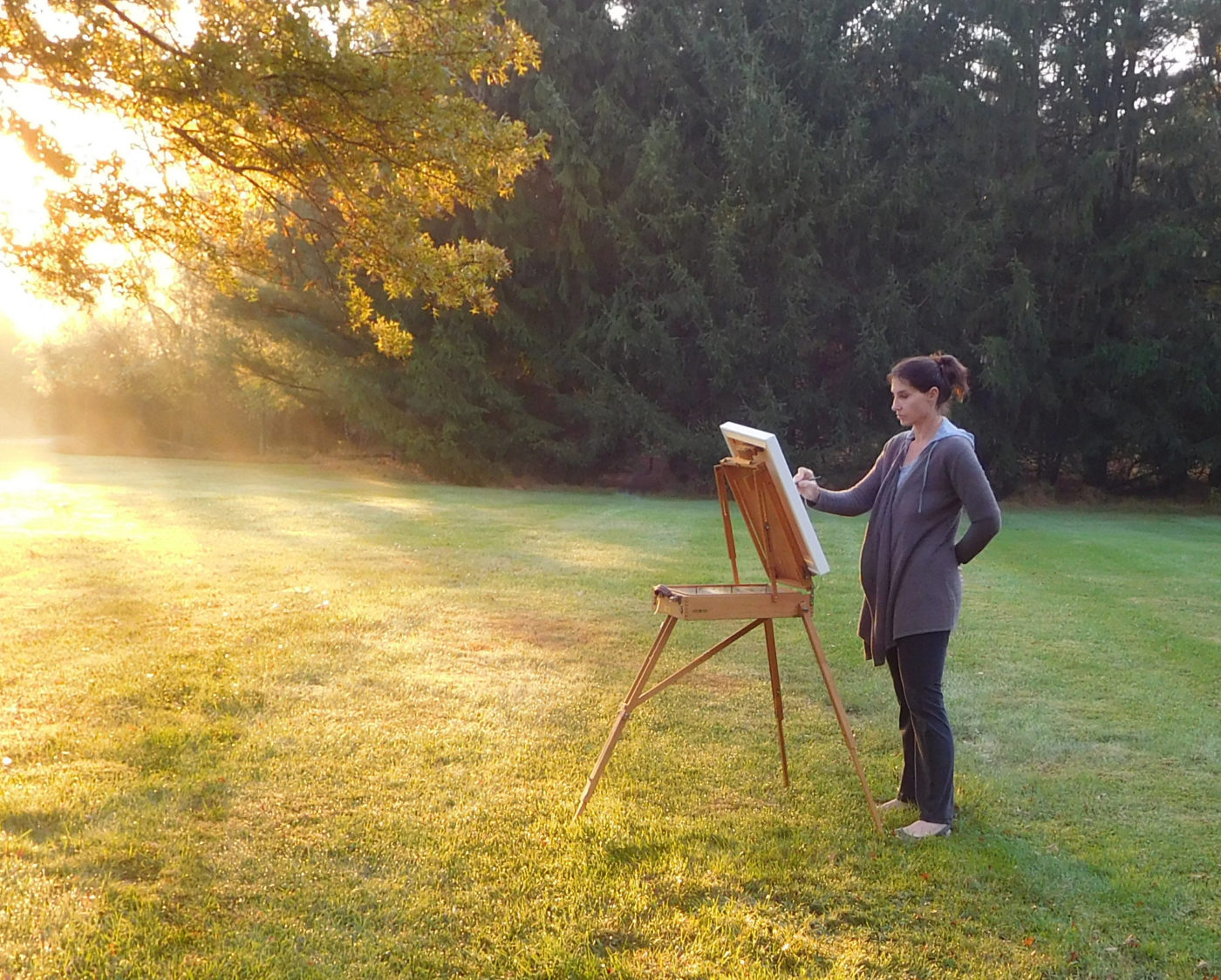 Kelly Money is an artist who resides in New Hope, a suburb of Philadelphia, Pennsylvania. As a child, she had fallen in love with the world of art, especially in the area of painting. Because of this love, she began pursuing a formal education in the art field at Mason Gross School of the Arts. While attending there, she experimented in several different types of mediums, but none of them seemed to satisfy her the way that painting did. After receiving her bachelor's degree in fine art, Kelly once again returned to that first love.
The following years found Kelly working primarily with oil paints, painting anything and everything from still lifes to bridges to landscapes. In addition to this, she continued to further her education with local art instructors and masters in the Bucks County artist community. This helped her further clarify and pursue her unique style she was developing.
Eventually, that style began shifting towards a focus on horizon lines and cloudscapes. In doing so, Kelly had an intense desire to capture as many shifting cloudscape configurations on her canvases as she could. She felt that every distinct one that she captured had a hidden story that she wanted to pull out and portray to her viewers. Says Kelly, "I like to create a story. That's what draws me in, and often what people respond to in my work." As of today, her work continues to focus on the beauty found in landscapes and skies, especially low horizons with big, vivid clouds.
I like to create a story. That's what draws me in, and often what people respond to in my work.
The Need for a Backyard Studio
In truth, however, Kelly is much more than just an established artist; she is also a wife, mother, and dog-owner. She realized these aspects were great blessings in her life, but she also realized that they could be a challenge for an artist. As a painter, Kelly thrived on serenity and meditation as a way to focus on the beauty around her, which eventually became subjects of her paintings. But with the busyness of life and the crowded conditions in her home, the serenity she needed was hard to find, and painting became a difficult task.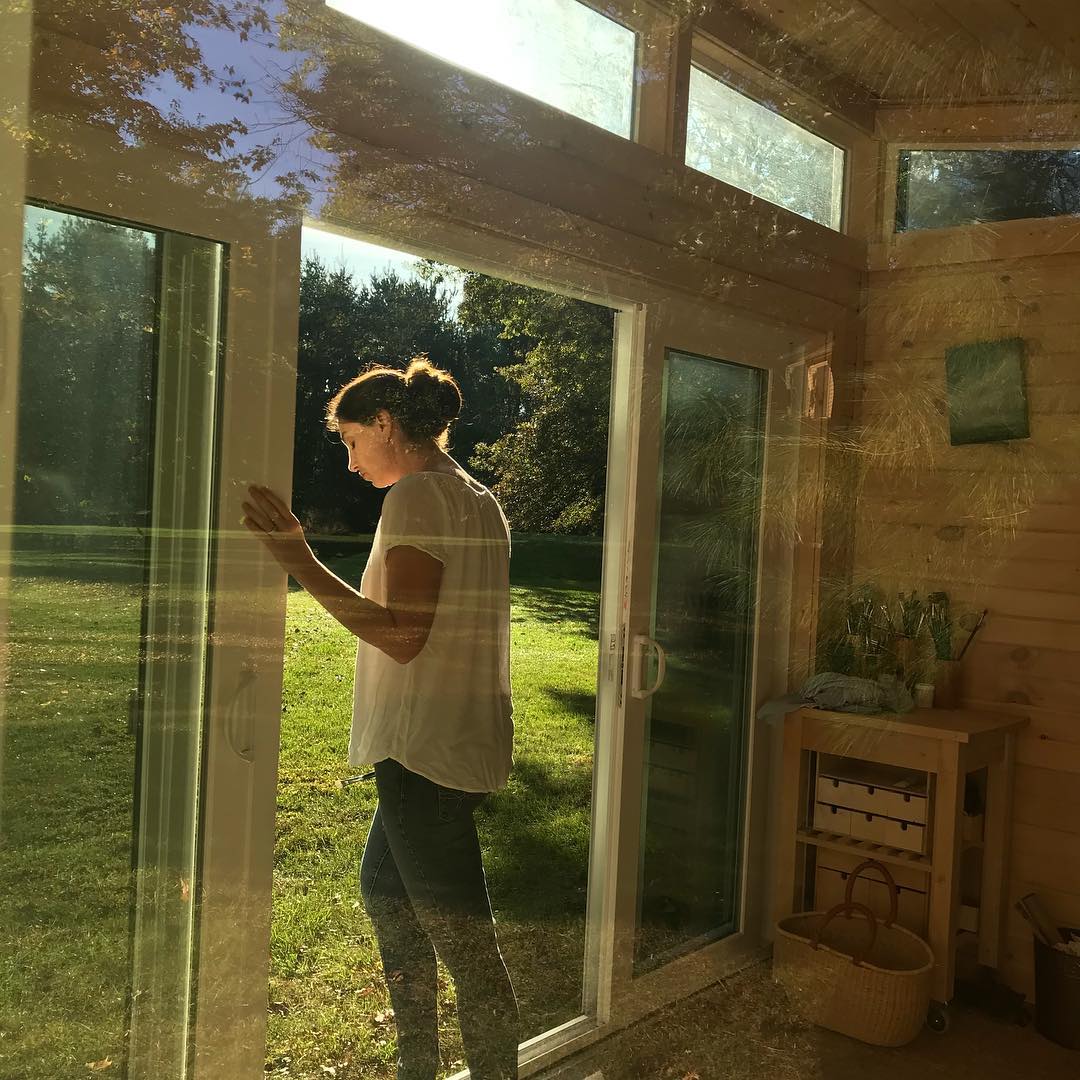 Kelly realized she needed to find a solution that allowed her to once again find that serenity needed for painting, while at the same time fulfilling the responsibilities of being a wife and mother. To do that, she began exploring options for a backyard studio outside of her home. Some might call it a She Shed as it was to become a place for her creative talents to blossom. After searching the web for a local shed manufacturer in the Philadelphia area, she eventually found another artist who had bought a prefab backyard studio from Sheds Unlimited. This fellow artist had great things to say about her experience and, as one might expect, this inspired Kelly to experience Sheds Unlimited for herself.
Kelly realized she needed to find a solution that allowed her to once again find that serenity needed for painting, while at the same time fulfilling the responsibilities of being a wife and mother.
Prefab Backyard Studio: A Dream Come True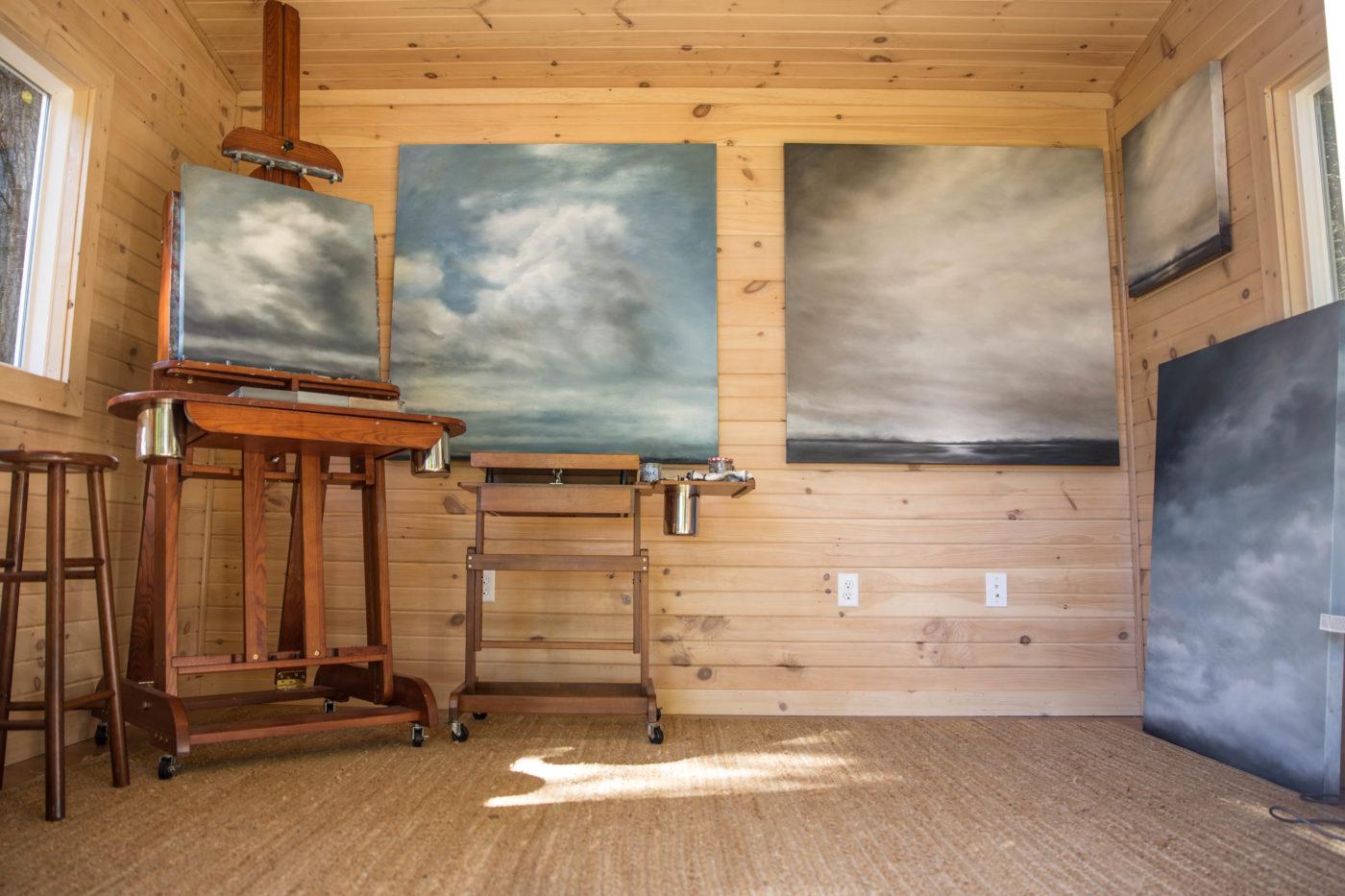 And thus, the process of creating a custom backyard art studio began. Working with a team, Kelly designed a space that she felt would help her once again capture that serenity, a place filled with ample light and a dedicated working space. Once this customization phase was complete, Sheds Unlimited began assembling Kelly's backyard studio dream.
As one might guess, the procedure for assembling a prefab backyard studio is much more time intensive and detailed than an average shed. Such a project called for electrical work, wood finishing, and insulation in addition to the assembling of the shed itself. Kelly realized that her home art studio project was going to take some time and that the end product would be well worth the wait.
"It was quite a process," says Kelly and "There were some mistakes made," she continues, "but the team was amazing about remedying them and delivering a shed I am thrilled with."
Turns out, the mistakes had to do with the colors of the shed that did not turn out quite right. To make it right, "they actually remade the shed which was amazing," says Kelly, "Kyle Zook handled everything, He was very professional and wonderful to work with. He gave me the option to have [a] discount or remake it."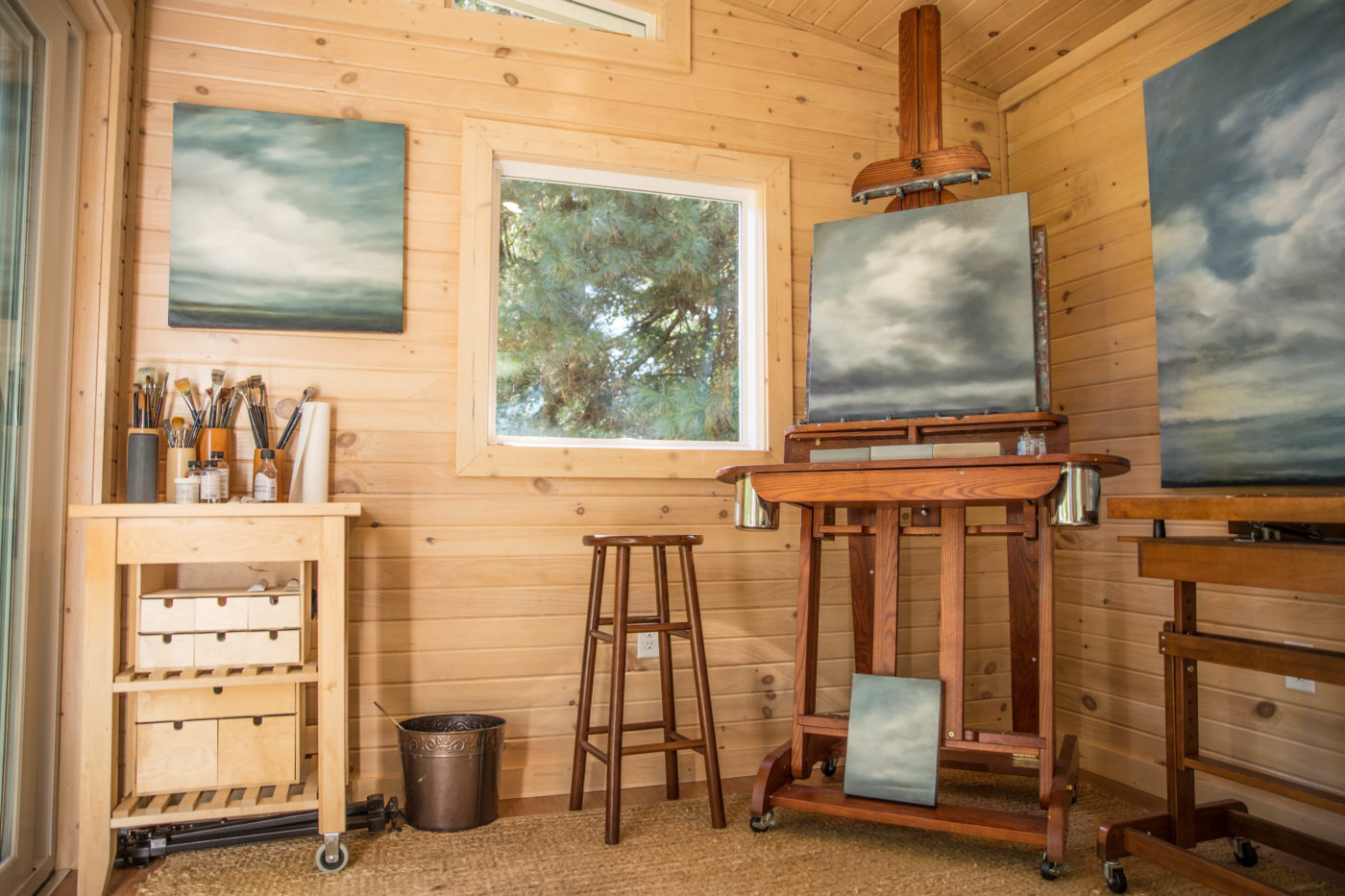 Eventually, the day came when Kelly's wait was over. Her backyard studio dream was finally complete. Even the prefab studio shed delivery was complicated as it had to go through the long driveway and even across the neighbor's yard.
Now she could once again enjoy painting in serenity!
"The workmanship is beautiful and I couldn't be happier with the end result. The only drawback was I had to wait a while, but it was worth it. I would definitely use Sheds Unlimited again if I have the need."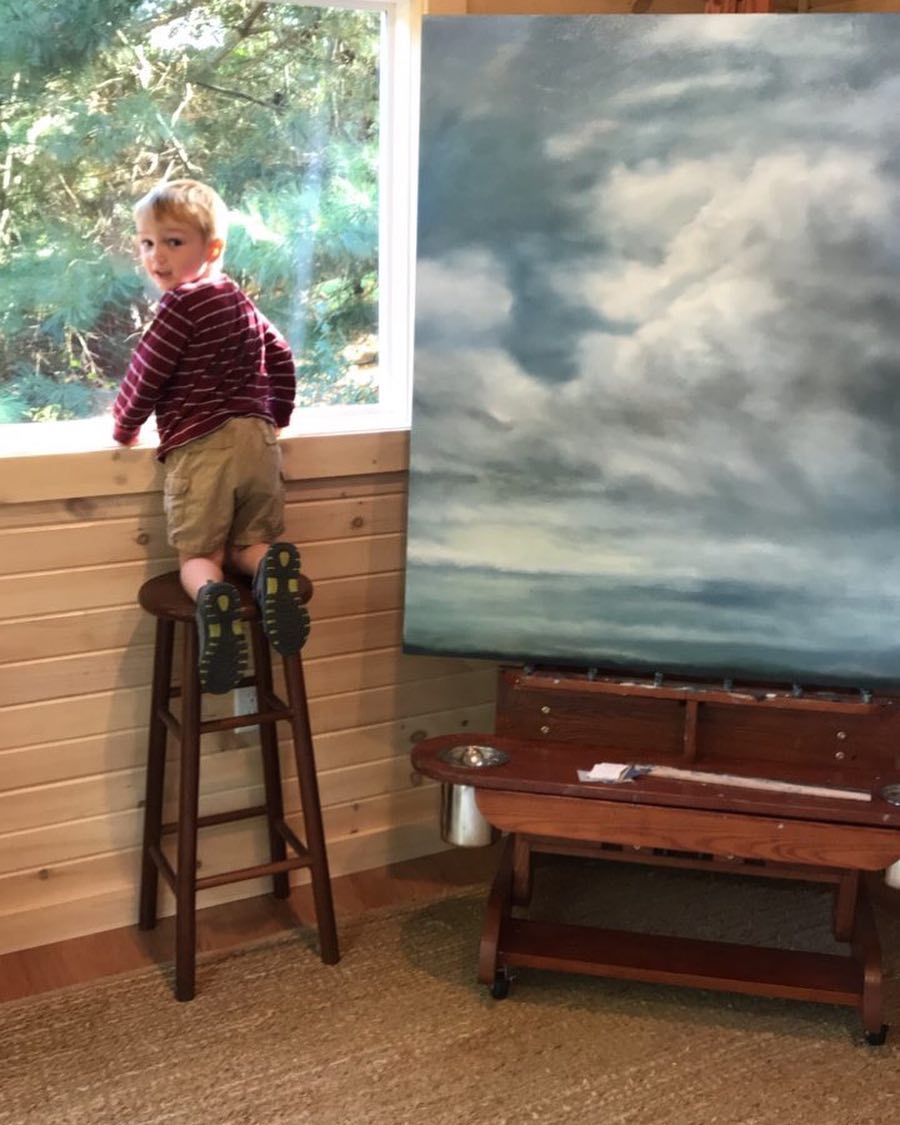 Generally off-limits, Kelly has been known at times to let a few visitors in to see her beautiful studio. This includes her six-year-old son, whom Kelly allows to join her occasionally so that he too can experience his mother's work process and cultivate his own artistic aspirations.
Thanks to a new prefab studio, Kelly's dream has become a reality right in her own backyard, and she can once again balance the demands of being a wife, mother, and painter. "I LOVE my shed/studio! You have no idea. It's seriously changed my paintings and work ethic having so much light and a dedicated space. I could go on…"
Recent Shed Blog Posts...
Recent Shed Stories...
ready for more space in your life?
Create the building of your dreams by requesting a free estimate or customizing your own 3D design. You can also call us at 717-442-3281 from Monday to Friday between 8:00 am - 5:00 pm or Saturday between 9:00 am - 1:00 pm. We're ready to assist you!