Sports Field Outbuildings

An Economical Choice for your Sports Field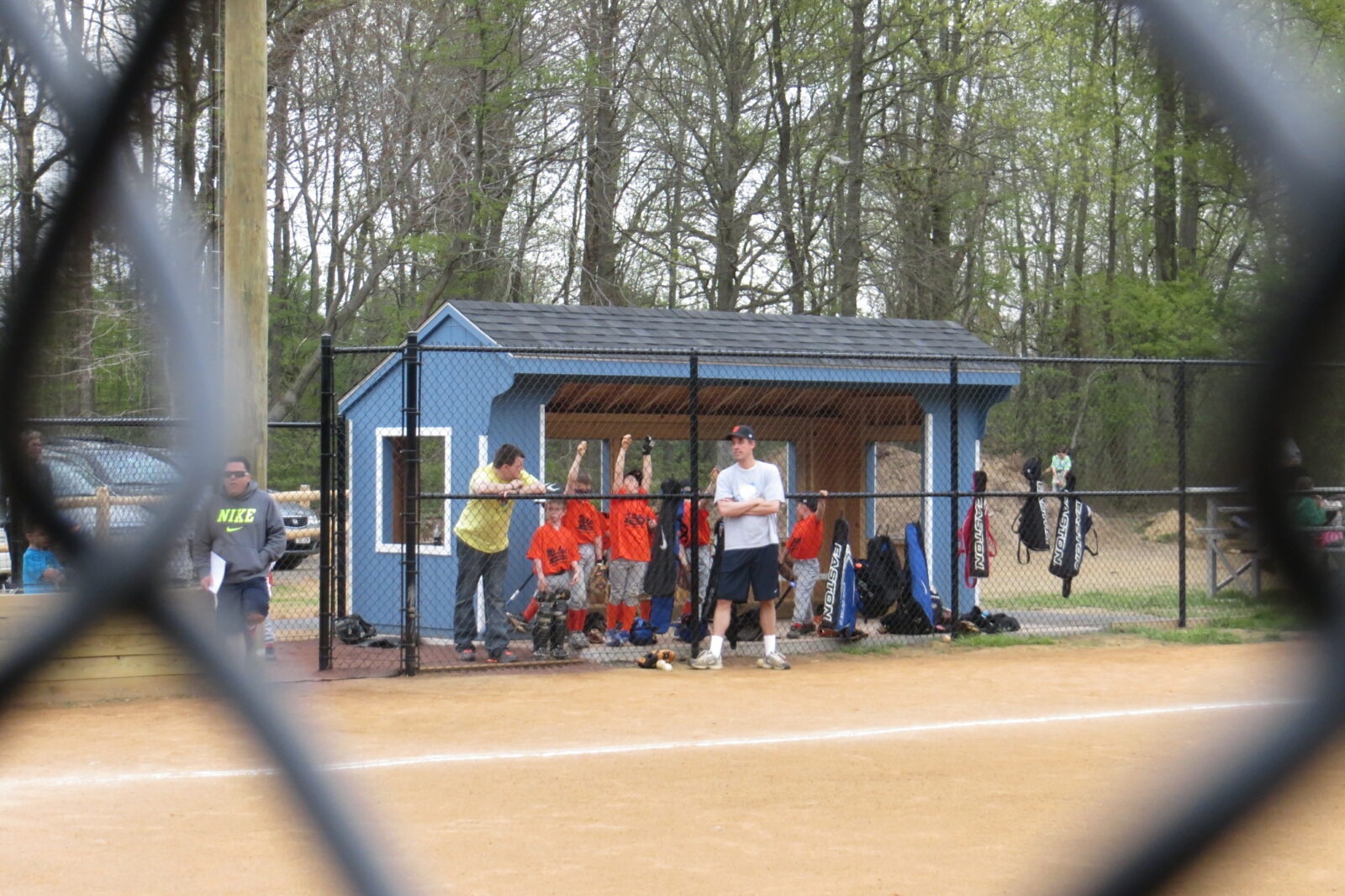 See the possibilities of Sheds Unlimited affordable Portable Sports Buildings for your community sports fields or small business. We provide options for Portable Concession Stands, Field Dugouts, Announcers booths, Modern Sports Buildings both permanent and PORTABLE. Buy one of our wooden sheds or barns as a sports field dugout and have it delivered as a unit. Our concession stands and portable dugout structures can be delivered anywhere in PA, NJ, NY, CT, DE, MD, VA, WV, and in some areas beyond.
Portable Sport Field Dugout
A Run-In Shed with a few customizations makes a great sports field dugout. Featured here is a Community Sports Field in Mount Laurel, New Jersey with six dugout sheds from Sheds Unlimited as well as a Two Story Garage for sports field storage and a concession stand.
These Sports Field Dugouts were built in our facility in Lancaster County, PA, and delivered as prefab dugouts to the field. See our Blog Here.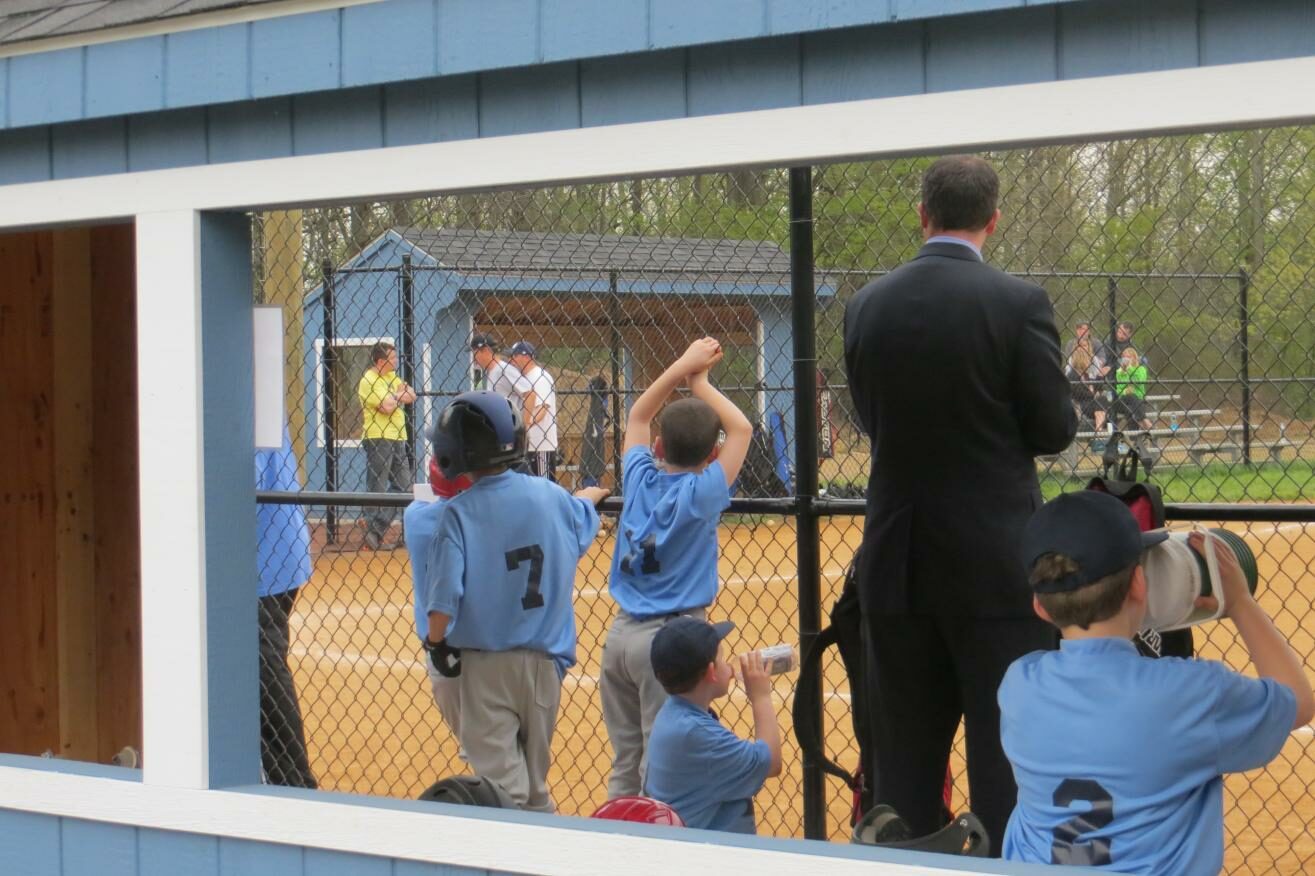 Modern Sport Field Building
This Modern-Shed created a unique Sports Field Storage Building with the Philadelphia skyline in the background. It was a custom-designed Modern Shed at the Drexel Maguire Sports Field.
Choose a sports field building with a modern look from our Studio 1 or the Urban 360 and customize it to match your team colors or match the landscape it will fit into.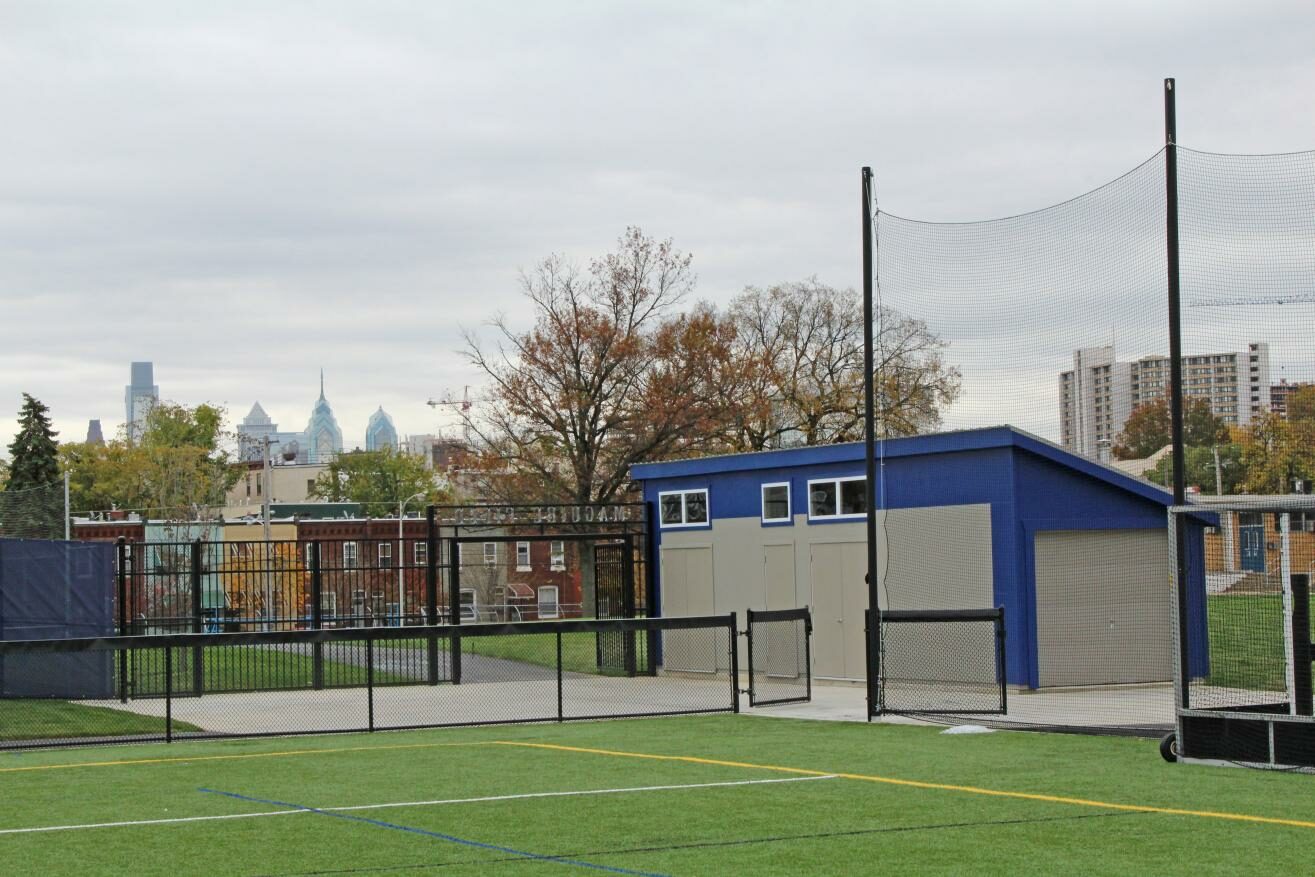 Sports Concession Stand
Here you will find an Economical Concession Shed choice for your Sportsfield, small road-side business, or fair venue. The stand includes a serving table that conveniently folds out so you can be up and running in minutes.
Plus the wide front overhang will give your concession clients protection during inclement weather. Add Custom Features and choose the options we have to make the portable concession shed ready for your space and business.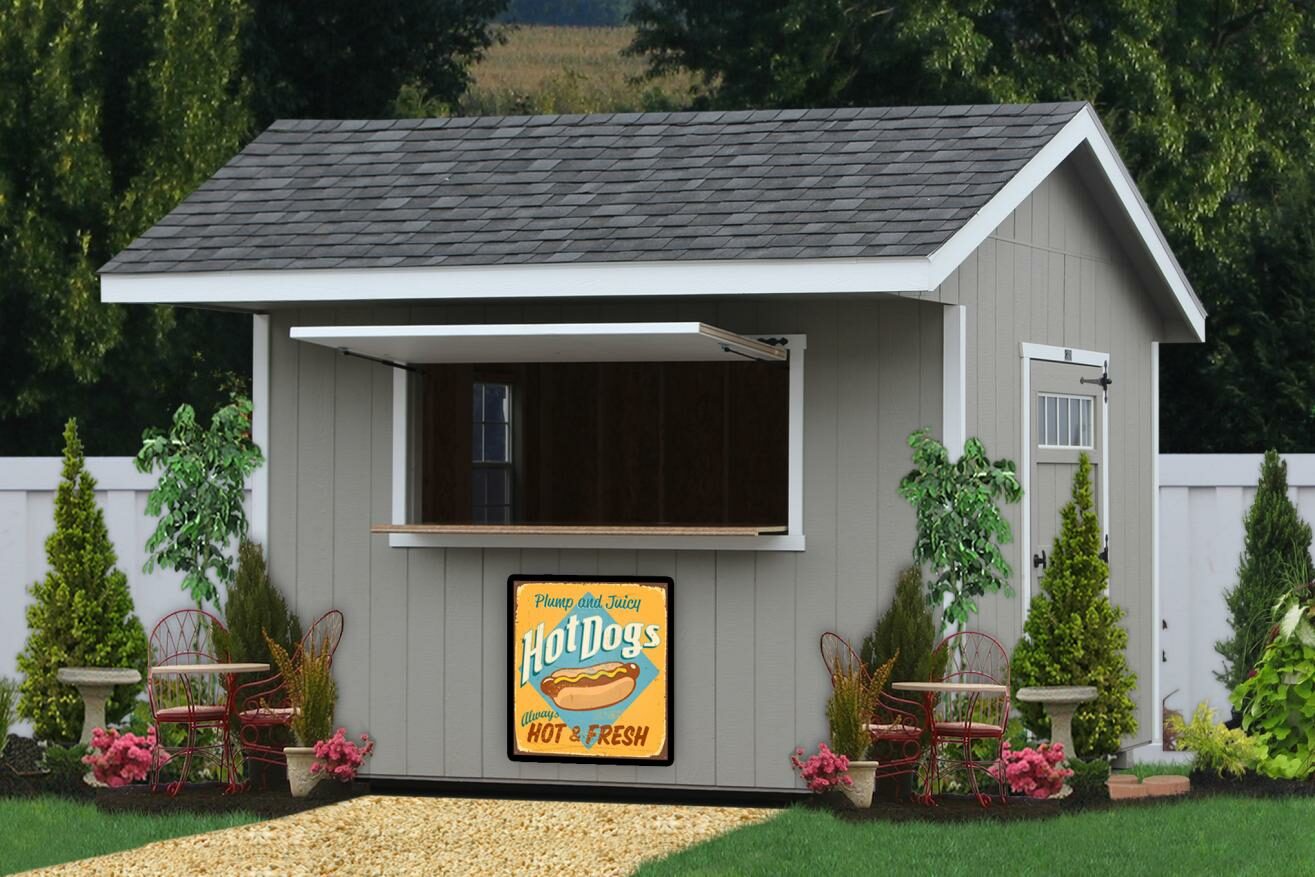 Announcers Booth and Press box
When this school sports field in Cherry Hill, NJ began looking for a Sports Announcers Booth, the cost was too high for their small budget. That was when they came across the Sheds Unlimited Two Story Buildings and had an idea. Why not customize this two-story one-car garage to serve as a Sportsfield Announcers Booth, Press Box, and Concession Stand all-in-one? That is exactly what they did. Sheds Unlimited customized this two-story shed with special windows to allow a great view for the Announcers and Press.
Check out the various options for a Sports Announcers Booth that came out of that first building in NJ. Others came with similar ideas and we were able to customize a structure to fit with their sportsfield and budget.
ready for more space in your life?
Create the building of your dreams by requesting a free estimate or customizing your own 3D design. You can also call us at 717-442-3281 from Monday to Friday between 8:00 am - 5:00 pm or Saturday between 9:00 am - 1:00 pm. We're ready to assist you!