Why Buy an Amish-built Shed?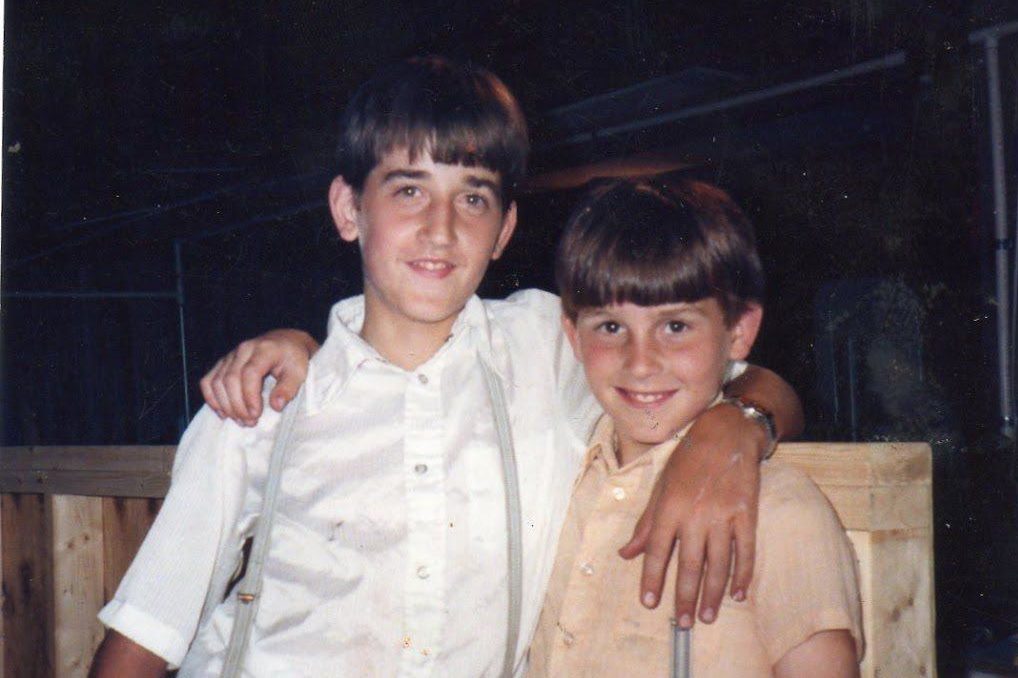 There are many reasons to buy an Amish-built shed? If you are wondering why to buy a custom shed or garage from Sheds Unlimited, read the article "Why Choose PA Amish Built Sheds" authored by a long-time employee of our company. He outlines the advantages of buying a shed in Lancaster County from the Amish community and offers tips for what to look for when on the market for a new car garage or shed for your backyard. Now if you are wondering how Amish the Sheds Unlimited family really is, then visit our Sheds Unlimited Tribe page and check back here in a few weeks where we'll discuss the realities of the Amish community in Lancaster, PA. It's really not as simple as one might imagine, but we will try to make it understandable for all involved
The first reason to buy an Amish-built shed is that the Amish value hard work and are willing to do what it takes to build the best shed possible. The picture is of the author and his brother, another long-time employee of the company. Their involvement in the shed industry since childhood has taught them how to work and do it well.
Another reason to buy an Amish-built shed is that the sheds are offered at competitive prices. The Amish aim not only to produce for monetary benefits but also to offer products with honesty, integrity, and quality. Amish enjoy hard work and find fulfillment in producing and doing it well. Amish-built sheds are produced efficiently and with quality. Also, the Amish are willing to improvise, customize and provide options that suit each customer's needs. They work hard to and enjoy the process of making each customer happy. Contact Sheds Unlimited to buy an Amish-built shed.
Recent Shed Blog Posts...
Recent Shed Stories...
ready for more space in your life?
Create the building of your dreams by requesting a free estimate or customizing your own 3D design. You can also call us at 717-442-3281 from Monday to Friday between 8:00 am - 5:00 pm or Saturday between 9:00 am - 1:00 pm. We're ready to assist you!