Backyard Workshop Sheds: A Brilliant Idea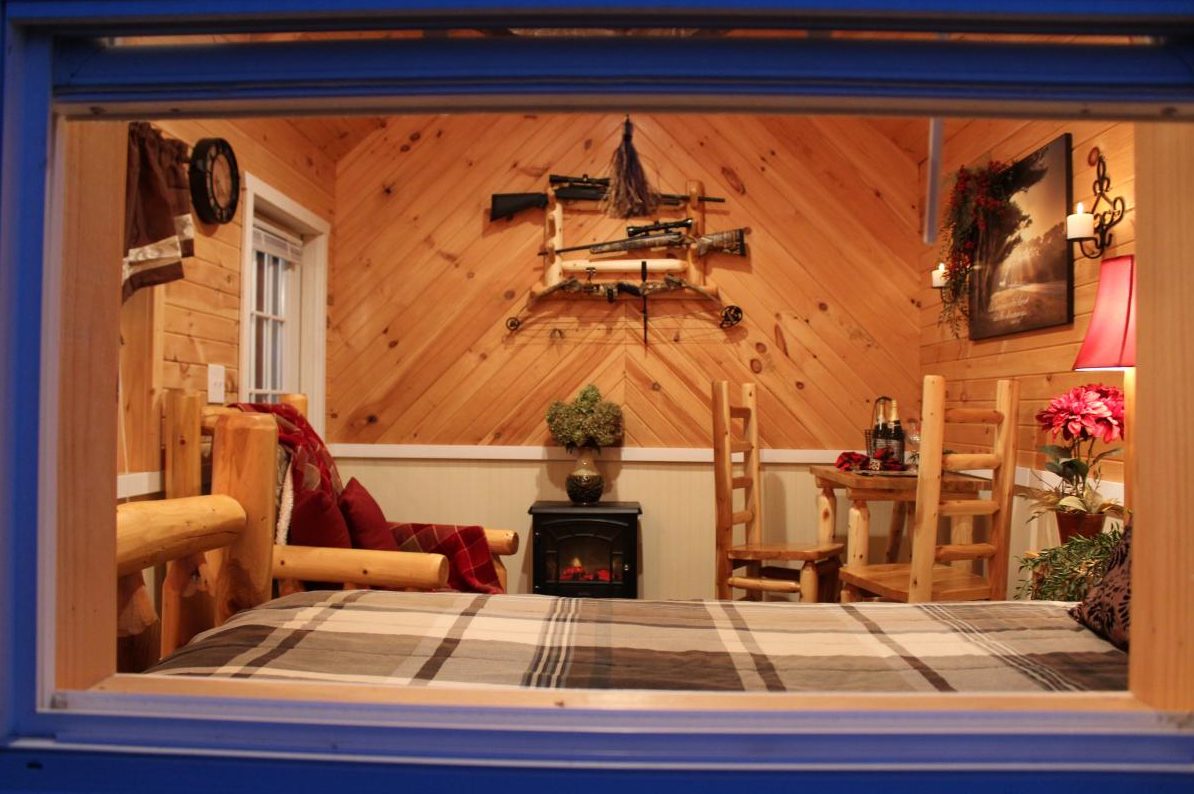 What do you do on those tough days when getting out of the house is not an option? How can you make extra indoor space on your property for work or play without spending an arm and a leg? You can buy a portable garden shed from Sheds Unlimited and transform it into a backyard studio workshop, a backyard getaway retreat, or a portable backyard office. We are here to serve you and provide you with a backyard studio workshop, a retreat building, or whatever you need to create enough space to work or relax.
Sheds Unlimited has been in the business of producing storage sheds for all types of projects. In the newest showcase on our storage sheds website, we highlight a customer in PA who bought a 12'x30′ Classic Workshop Shed and transformed it into this beautiful sewing studio workshop.
Mary Jane McCarty was looking to move her small home-based sewing business out of the dark basement when she pondered the idea of buying one of those Amish storage sheds and finishing it out for a new small backyard workshop. That was when she came across Sheds Unlimited and placed an order for a Classic Storage Shed which was customized to meet her needs to the tee. She added a large window on the end to allow for plenty of light into the backyard studio and also ordered 15 light double doors on her new home studio workshop.
When the backyard studio workshop shed arrived six weeks after placing the order, she hired local contractors to finish the inside with insulation, electricity, and flooring. The backyard studio shed was made ready to be put to use in a very short time and for a cheap backyard studio price. The backyard studio workshop cost starts at $11,983 with all the interior work completed. Cost of a Backyard Getaway or Office Studio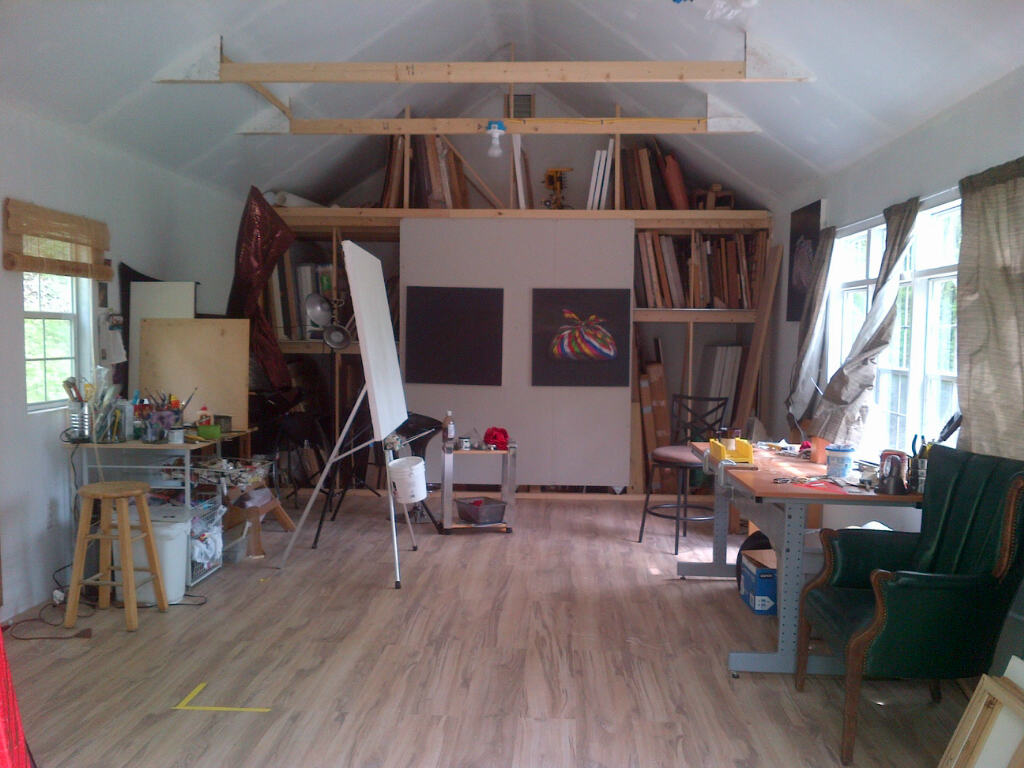 FREE ESTIMATE on a Backyard Workshop
Sheds Unlimited will soon be showcasing more of their backyard studio sheds, small cabin sheds, backyard retreat ideas, and backyard office projects. So stay tuned to learn more about all the possibilities offered by Sheds Unlimited and let us know if we can be of any assistance in creating the perfect backyard escape for your home. You may also be interested in our Top 10 Backyard Portable Buildings for Sale. Call us at 717-442-3281 or email our office to learn more.
Recent Shed Blog Posts...
Recent Shed Stories...
ready for more space in your life?
Create the building of your dreams by requesting a free estimate or customizing your own 3D design. You can also call us at 717-442-3281 from Monday to Friday between 8:00 am - 5:00 pm or Saturday between 9:00 am - 1:00 pm. We're ready to assist you!