10% off select add-ons through Oct 8!
Prefab Garages in VA
Needing a place to park your vehicle, store some things, or maybe even have a workshop space? Then a prefab garage is just what you need at your place in VA. A prefab garage will not only help protect the investment of your vehicle. It will help keep your car cooler in the summer and warmer in the winter. Plus, it gives you some space to store those things that you are not sure where else to put. Sheds Unlimited offers a variety of sizes, styles and designs for your prefab garage. Read on to find just the one for you!
Single Vehicle Garages
To start with, there is the option of a single vehicle prefab garage to be delivered as a portable garage to your home or business in VA. This is for one vehicle, and depending on the style you get, there is also room to store things above or even have a workshop. You can choose between the Workshop, Saltbox, or Maxibarn Garages. Each of these styles has a variety of options you'll want to check out to find just the one you want.
Two Car Garages
Need space for more than one vehicle? No problem. Check out the two car prefab garages which can be erected on site at your home in Virginia. Whether for two vehicles, lawn mower, golf cart, ATV, etc., this will not only help protect your investments, it will add a lovely look to your property in the meantime. Why not take a look at the different styles, designs, and prices here.
Three Car Garages
Next, we look at the prefab three car garage for your home or business in VA. This will give you the space you need to not only protect your vehicles but also the other outdoor equipment while giving you space to work on some projects also. And, if you need extra space for something like a rec room or 'man cave,' just get your prefab garage with a second floor. You get to choose your style and design and can even personalize it if you would like.
Four Car Garages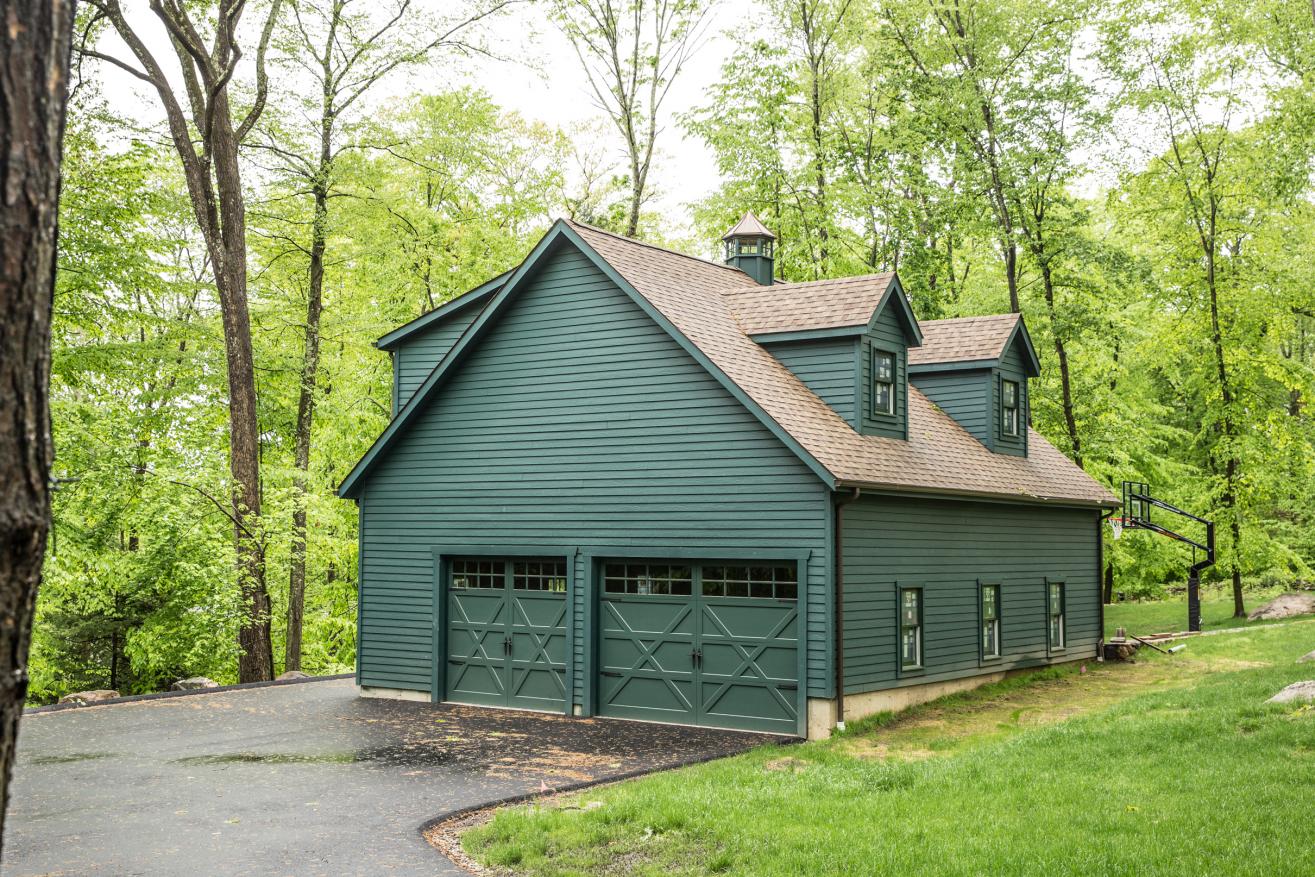 Have investments in several vehicles plus ATVs, a boat, or golf cart that you want to protect? A prefab four car garage will do the job! This will not only be helpful for your family vehicles and giving you space to store some things, but with a second floor, it could also give you some added guest rooms, a lounge, rec room or office space. There are different designs and styles to pick from. Check out options here, and remember we will work with you and help personalize as you like.
Custom Built Garages for Sale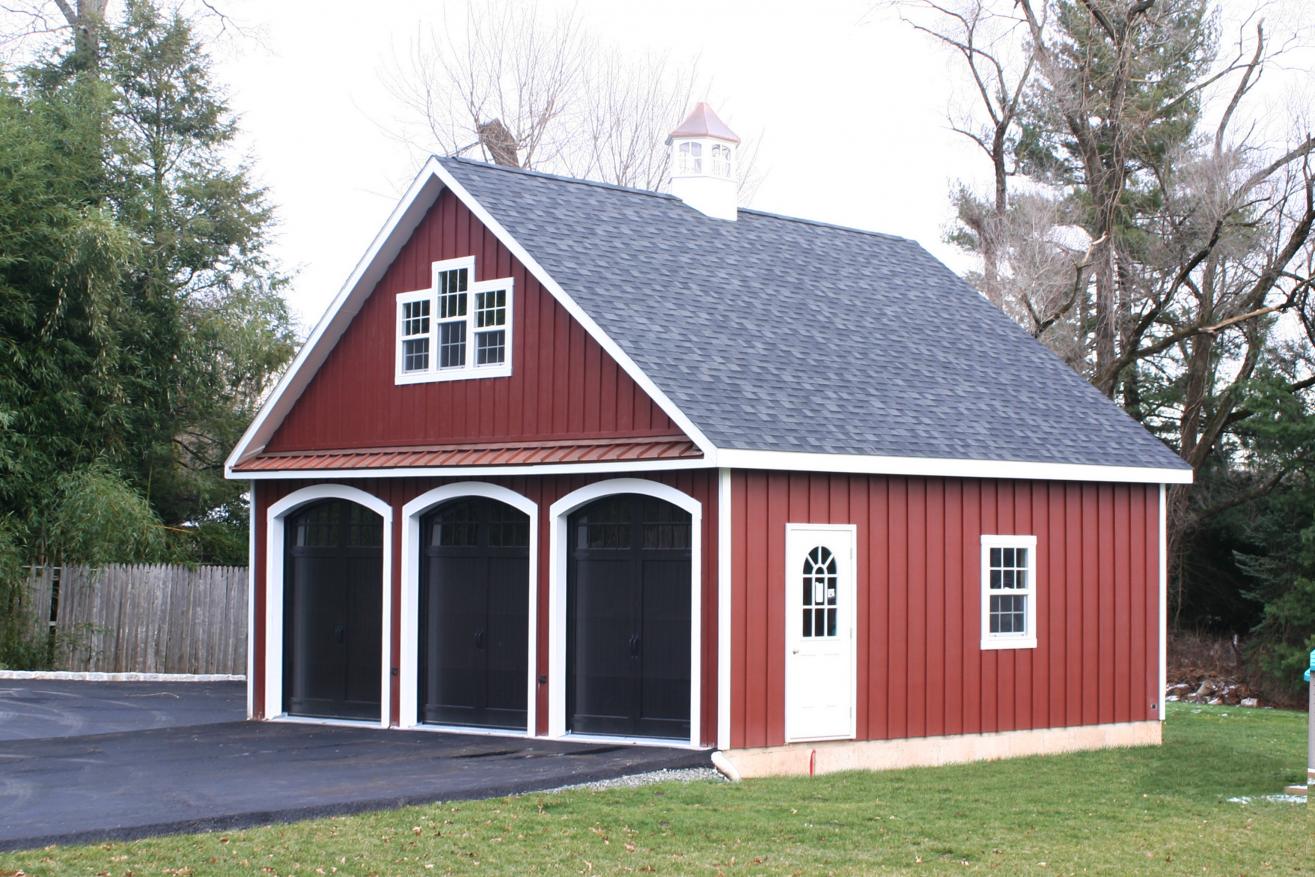 A Trusted Garage Builder
Trying to find the right garage builder in VA? Finding one that builds the type of garage you want is important, but you also want a garage builder that you can trust. Sheds Unlimited has been creating quality sheds and garage all over Virginia for over 30 years.
Why Buy from Sheds Unlimited?
Our team thrives to give you and your family exactly what you are looking for. Whatever style, budget, size storage shed or garage you are looking for, we work with you to find the one for you. Here are some more reasons why Sheds Unlimited is the garage builder for you:
Wide range of options to choose from.
Heavy-duty quality material that lasts a lifetime.
Amazing customer service with one-to-one help every time.
100% FREE quotes every day.
Save money by purchasing from a trusted manufacturer instead of a shady third-party dealer.
Thousands of happy customers along the east coast.
Absolutely NO hidden fees.
We work with contractors to build your dream garage.
See What Our Customers in VA Are Sharing About Us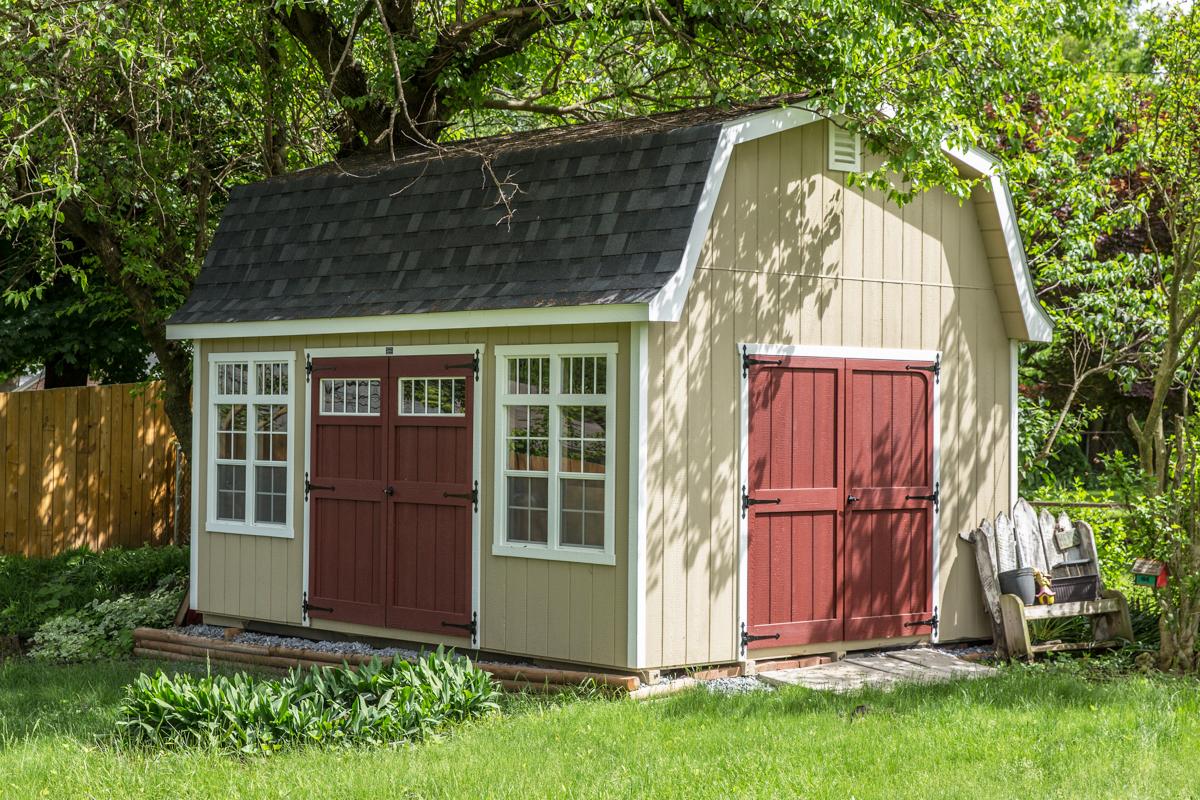 It has been a pleasure working with Shed Unlimited. They installed a barn for me in less than 2 days. Mark and his two journeymen were amazing to watch. I wish I had a few employees like them. The workmanship and quality were outstanding. I would recommend Sheds Unlimited to all. Thanks for your hard work.

-Curt D.
The folks at sheds unlimited are the very best. I talked to them several times before ordering, and they answered every question, and then some. Sheds unlimited provided me with color samples and a drawing. I made many changes in the workshop, moving the doors to the end, left the shutters off, added window boxes, and added one foot to the height of the walls to accommodate our golf cart. He placed the shed exactly on my marks, leveled the shed, and insured the doors would open properly. I would, and have recommended Sheds Unlimited to my friends, and would buy from them again. In this day, and age there is a lot to be said for integrity, and Sheds unlimited certainly has that!

-William P
Find your Garage for your Home in VA
Needing a garage for your home or business in VA? Sheds Unlimited has a qualified, experienced team that would love to assist you in answering questions, and helping you figure out what size, style, and design of garage will best suit your needs. Please take time to look at the options listed on our website or give us a call. Don't forget to request your FREE quote.
Storage Sheds in VA
Besides garages for Virginia, Sheds Unlimited also builds sturdy storage sheds. Interested in having a personalized storage shed to store things in, or having a place for your hobbies? Take a look at the different styles and designs. Enjoy dreaming and designing your very own storage shed.
Gambrel Wooden Classic Shed in VA
Lawns, flowerbeds, and gardens are lovely parts of homes. One of the aspects is keeping them up is having the right equipment to do that. You also need a place to store the equipment and it helps if this place adds a lovely touch to your home. This 10×12 storage shed gives you the space you need to store things in an organized way and leaves your property looking attractive. You can even add a loft to it, giving you extra space to store seasonal things.
Modern Sheds in VA
If you are needing space for work, hobbies, family time or storage and want something that will stand-out in your backyard, then a Modern Shed is what you need. This gives a contemporary look and provides a great place to set up an office space or art studio, giving you a space to think, dream, talk, work, pray, or play. With several windows and smart siding (which has a 50 year manufacturer's warranty), this is a well-lit and will last a long time. This could be just what you need as a guest room or a hang-out place by your pool. Look at the different options and colors, you might even want to add some personal touches to yours.
Legacy two Story Workshop Sheds in VA
The Legacy Two Story Workshop Shed is a great option if you are looking for some extra space. This lovely, Amish-built shed gives you a full second floor with a stairway. You can use it for all kinds of things; extra storage, the 'man cave' you've been needing, art studio, office, grandkids hangout, area to start your plants or anything else you can dream of. Have specifics you are looking for? No problem, we customize buildings.
Saltbox Sheds in VA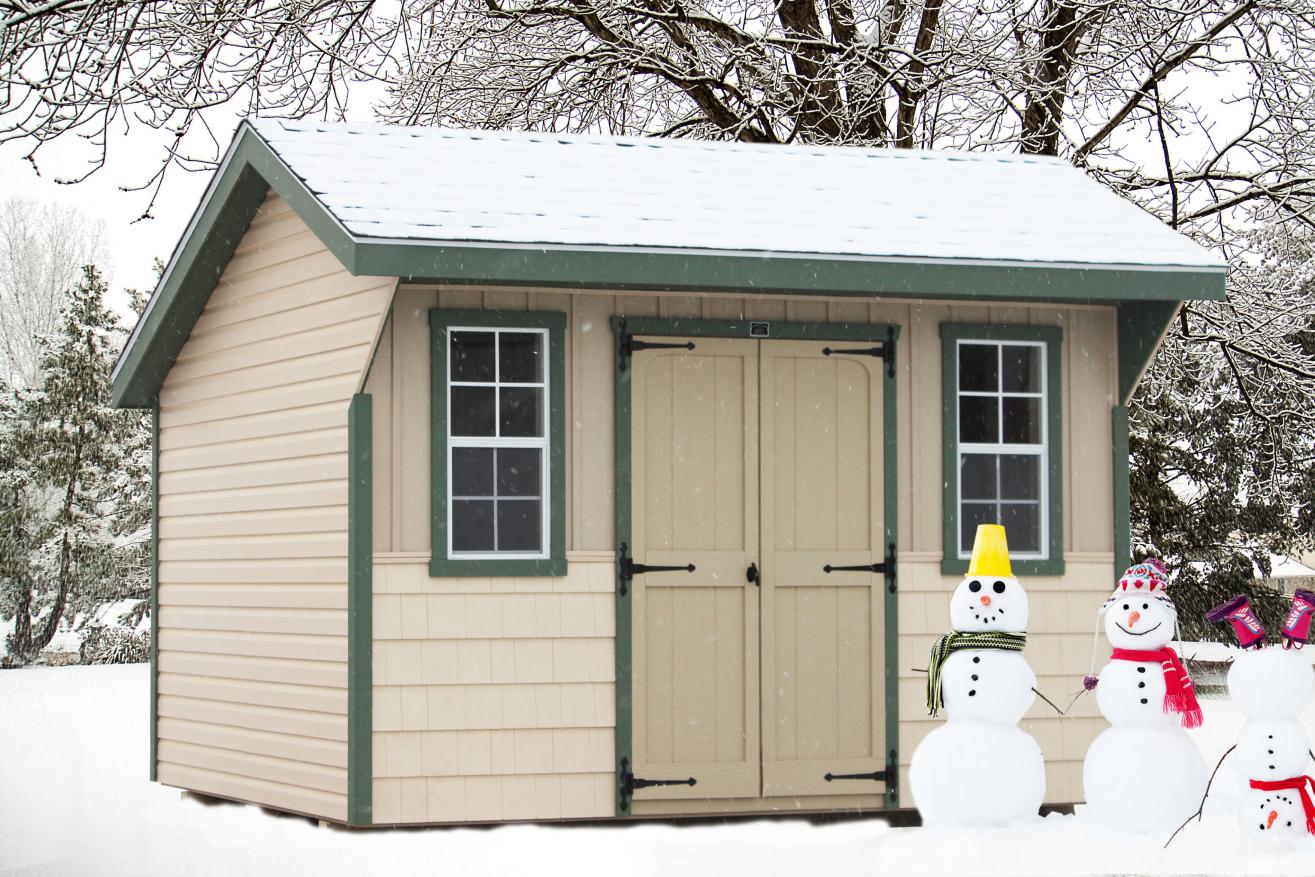 The Saltbox Sheds are an economical shed with a 'New England' style. These prebuilt sheds not only provide a great place to either store your outdoor tools and equipment from the elements, you can add a 'hobby area,' while also adding a nice touch to your backyard. While looking at the different styles of Saltbox Sheds that are offered, keep in mind that we can customize yours to fit your need and style.
Build Your Own Custom Storage Shed
There are many more choices for your shed or garage in Virginia. At Sheds Unlimited, we will work with you to design and build a shed or garage that will be just right for you. Get in touch today by requesting a free estimate or give us a call or speak to one of our team at (717) 442-3281.
ready for more space in your life?
Create the building of your dreams by requesting a free estimate or customizing your own 3D design. You can also call us at 717-442-3281.
We're ready to assist you!