She Sheds

Prefab She Sheds For Sale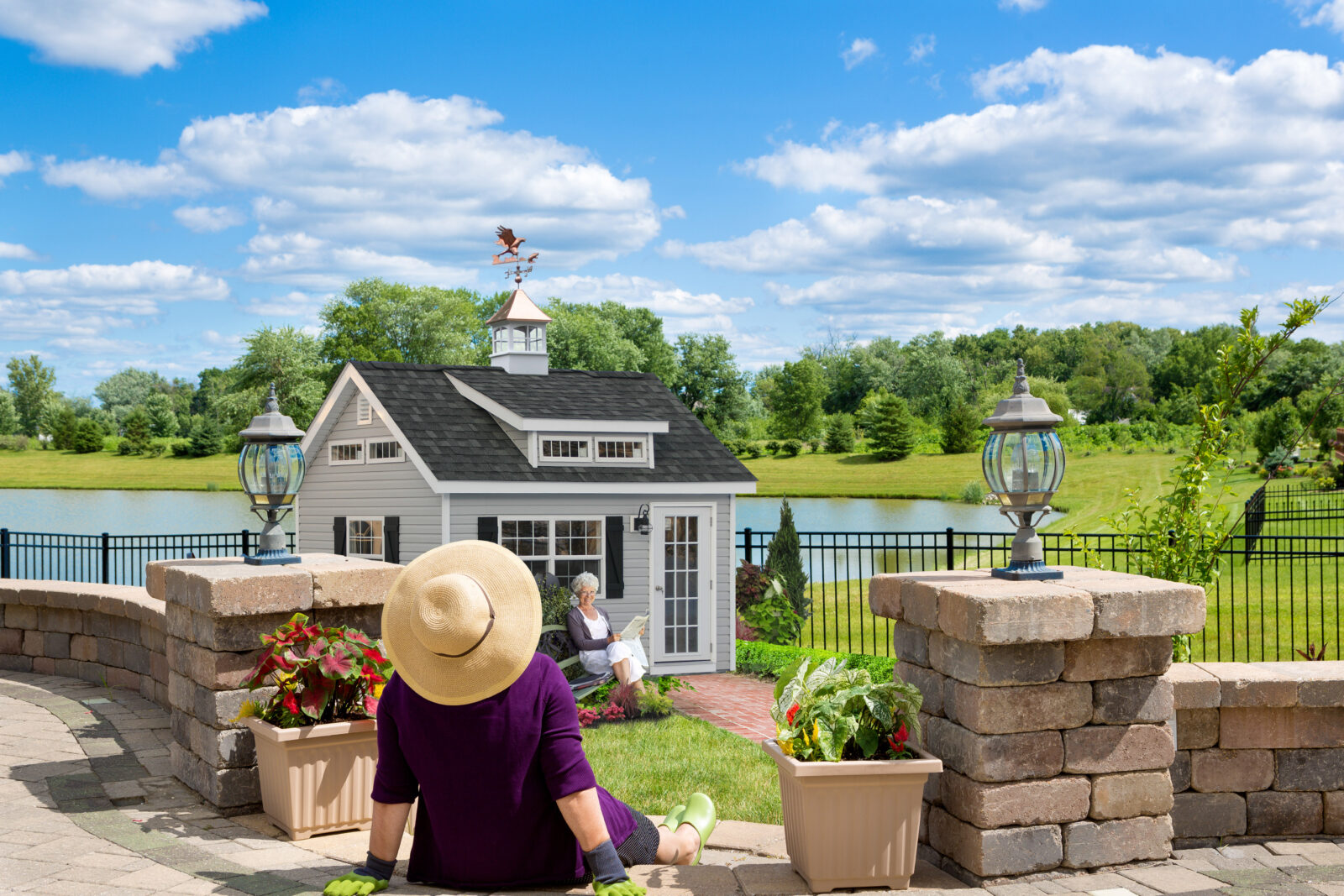 Are you looking for that quiet space away from the hustle and bustle? A place to think, create, and make space for more of life to happen? Many of our Sheds and Barns have possibilities for creating the perfect She Shed. Featured here you will find some exciting projects by women looking for a place to create and dream.
A She Shed for Creating Cookbooks
Richard Busch converts this she shed into a "she shed" for his wife, Olwen, to use as a place to work on her cookbooks. He says "In order to make it livable year-round, I insulated it, finished it with white beadboard, hooked up power, and installed an overhead fan and an air conditioner. Now that the weather has gotten cold a small space heater keeps it snug.
We've named it Ollie's Den. Her girlfriends are jealous!" This shed is built on our line of Classic A-Sheds.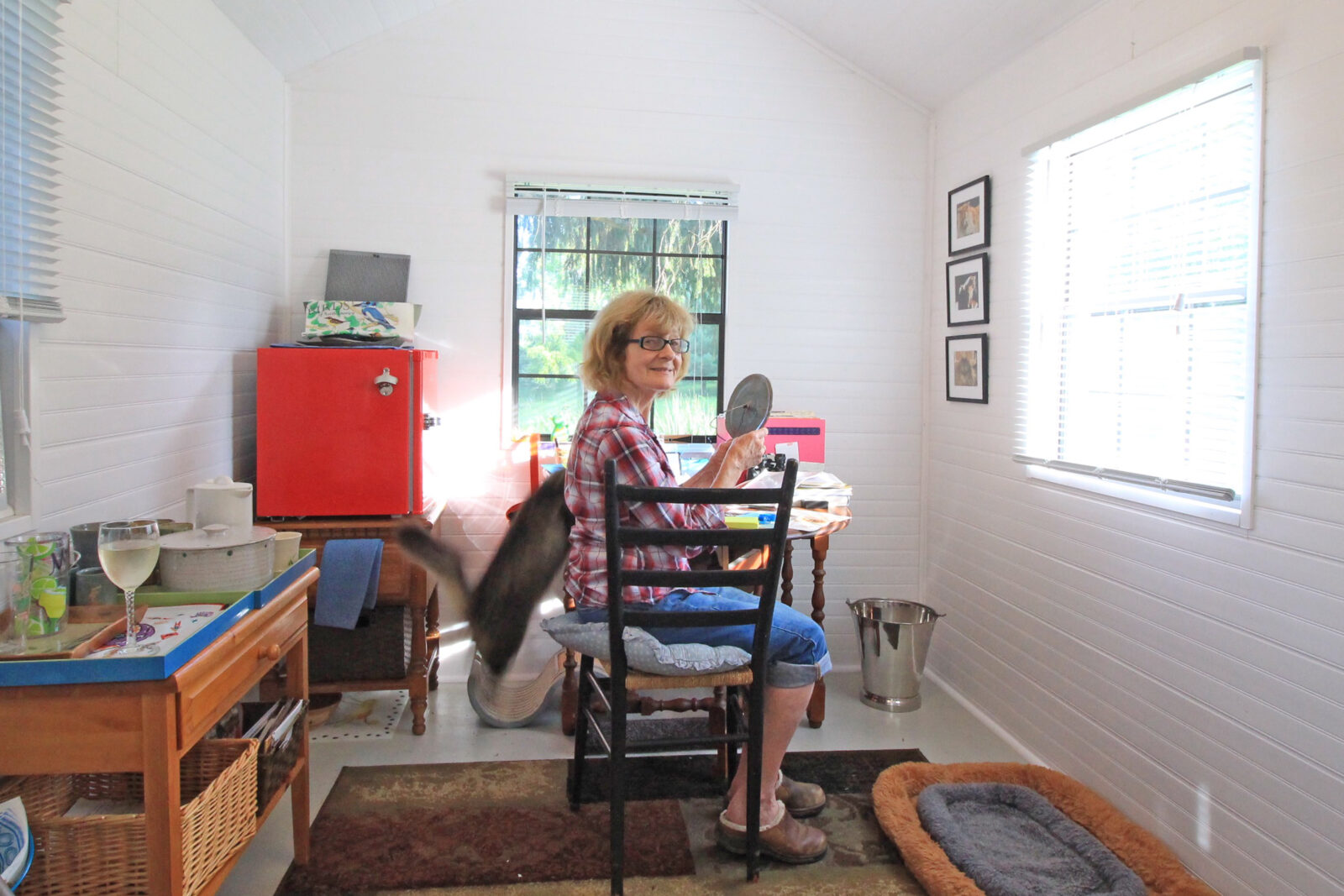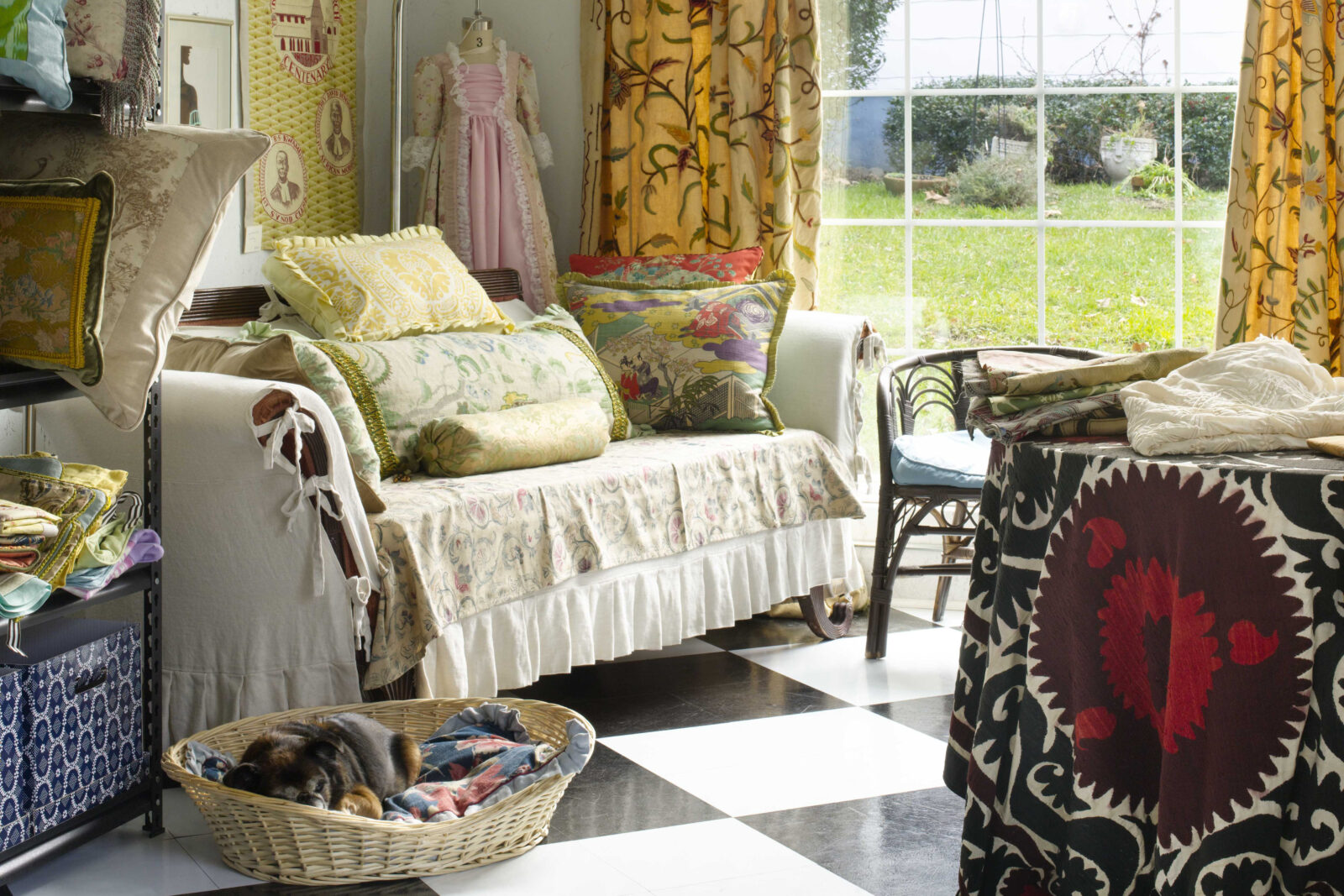 A She Shed Art Studio
Margaret began pondering the idea of a She Shed as a HOME ART STUDIO after a dream awakened a new passion within her. She dreamt that she met Jesus and he asked her "Where are all the paintings?" A bit bewildered she awoke from the dream and soon discovered a new passion for art. She enrolled her sons and husband into art school but not until later did she discover her own passion for art and the She Shed Art Studio came later. Read more…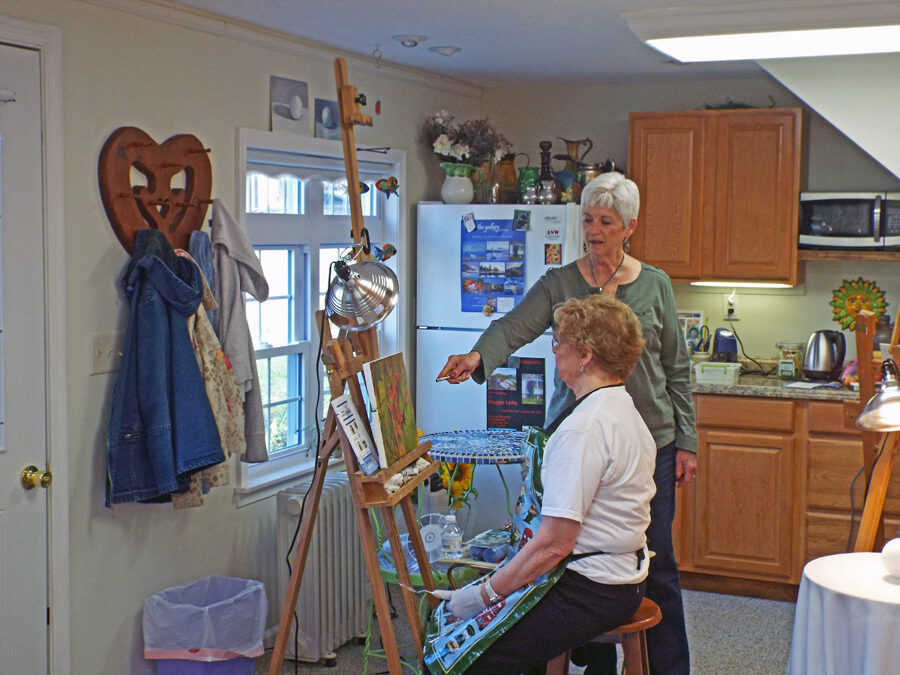 The Ultimate She Shed
Alicia loves sewing and she also loves designing. Most of her design energy goes into creating patterns for bags that she sells online. It was time for Alicia to have a small space of her own where she could get out of the house and focus on her work. That was when she came to Sheds Unlimited and discovered the Two Story Sheds.
Her choice was a two-story shed with a Shed Dormer to make the second floor a very useful area. Read more about her Design Studio on her website!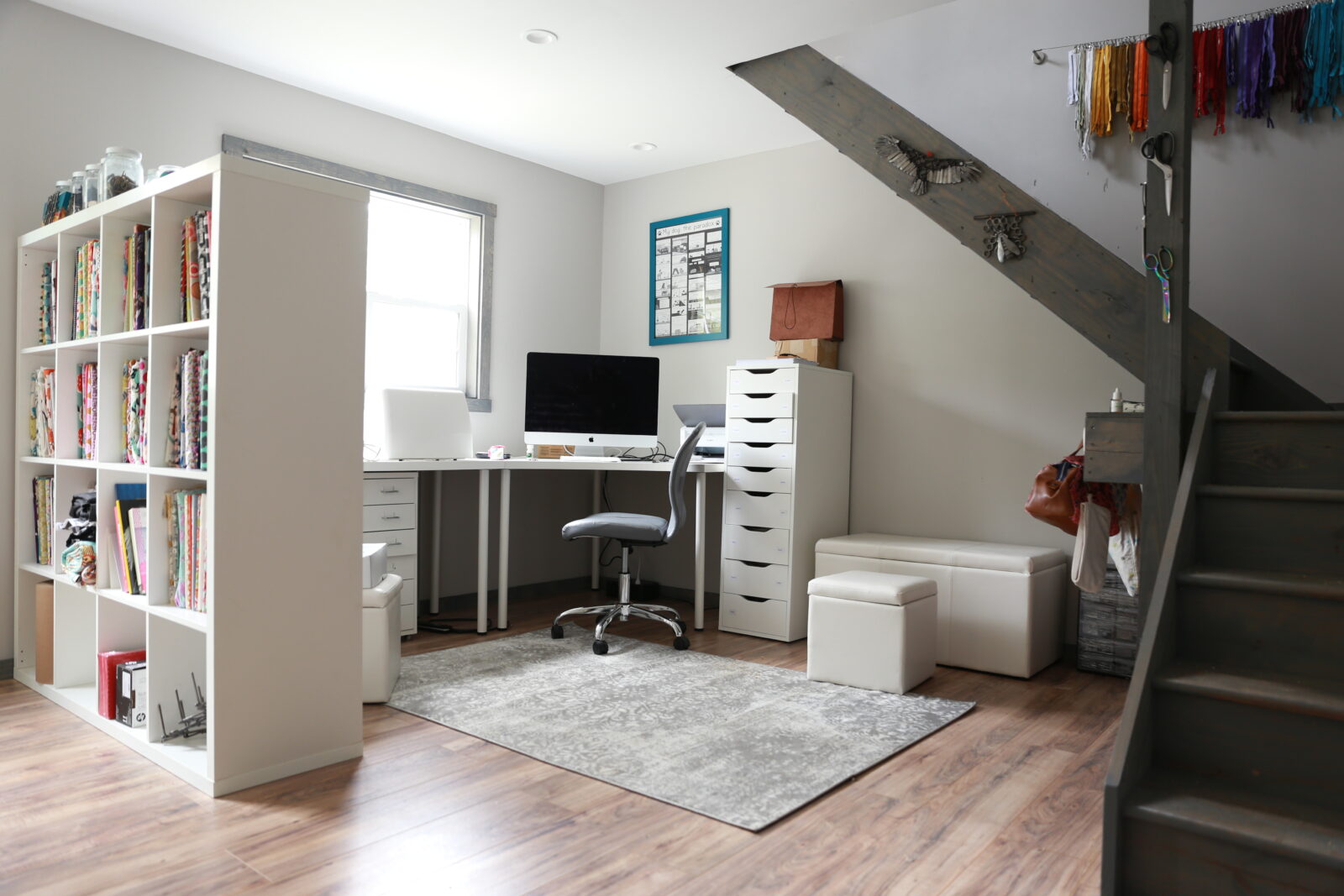 Pam's Backyard She Shed For Relaxation
Pam is nearly hitting retirement and wanted something where she can relax right outside her own house. When the "togetherness" got a bit much with her husband, and dogs, Pam will be able to go in her backyard and kick back, relax, and watch a movie in her new She Shed. The shed Pam decided to select was a Premier Garden Shed to fit everything she needed in order to create her backyard haven.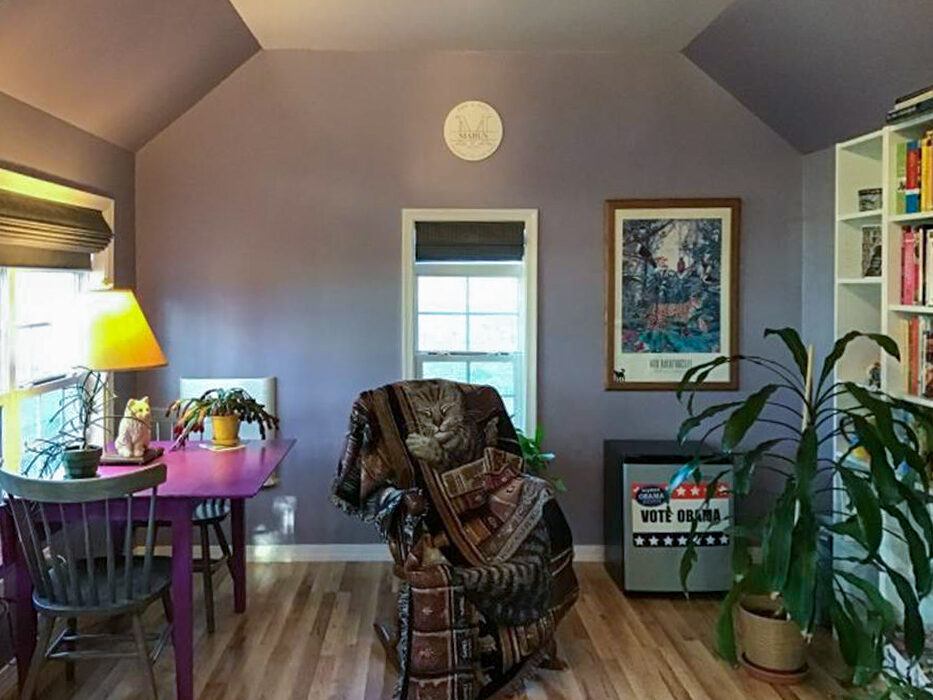 Size: 12×20
Starting At $11,123

Starting price is shown. Building displayed in photo may include optional upgrades.


0 Saves
#16525
ready for more space in your life?
Create the building of your dreams by requesting a free estimate or customizing your own 3D design. You can also call us at 717-442-3281 from Monday to Friday between 8:00 am - 5:00 pm or Saturday between 9:00 am - 1:00 pm. We're ready to assist you!