10% off select add-ons through Oct 8!
4 Gorgeous Backyard Office Shed Styles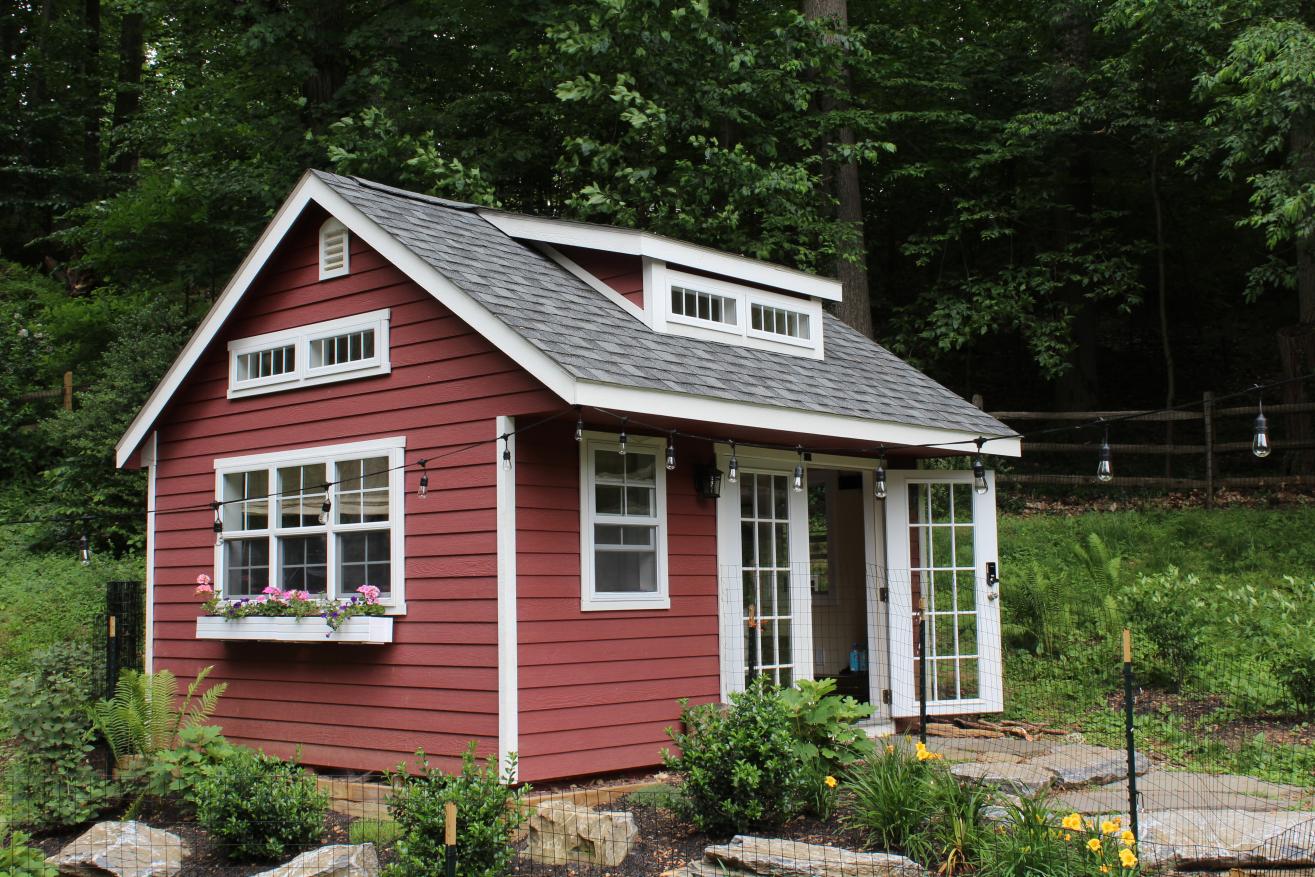 Ever think of building an office shed in the backyard? Well, Sheds Unlimited has dozens of options and ideas about how this could become a reality for you. Our newest page on the website highlights several ideas for backyard home office sheds on your property. Check out the newest page with ideas for a cheap and portable backyard office shed from Sheds Unlimited.
Custom Backyard Office Sheds for Sale
Although Sheds Unlimited has standard designs for prefab storage sheds, our customers come up with some amazing ideas. Check out this small custom shed which could easily be finished as a backyard garden office shed. Now rather than taking extra space in the house, you can have your own home-based business right in your backyard. The best part is that the portable garden office sheds from Sheds Unlimited could be yours for a fraction of the cost of many other suppliers.
PLEASE NOTE: Sheds Unlimited helps you design and build the basic shed then you find local contractors to do the interior work or do-it-yourself to save lots of extra dollars.
The Top 4 Backyard Office Shed Styles
1. TWO STORY BACKYARD OFFICE SHED
Go to the next level and order a Legacy Two Story building for your backyard home office. These modular two-story sheds and garages offer a huge amount of space for an outdoor home office shed plus allow for room to add a guest room to your backyard. This customer is planning to finish the second floor as a guest house shed. But the possibilities are endless, you can even have a gym shed!
One could use the first floor as a BACKYARD HOME OFFICE SHED and the second floor as a studio workshop, apartment or extra room.
2. MODERN STUDIO BACKYARD OFFICE SHED
Go with the classy and stylish look with the Modern Backyard Office Shed for your backyard office space. These modern sheds can be used for everything including basic storage or discrete yet amazing office space. This customer made their modern shed into a backyard office space and it turned out amazing. They added a break room, office area, workshop area, and even a meeting area!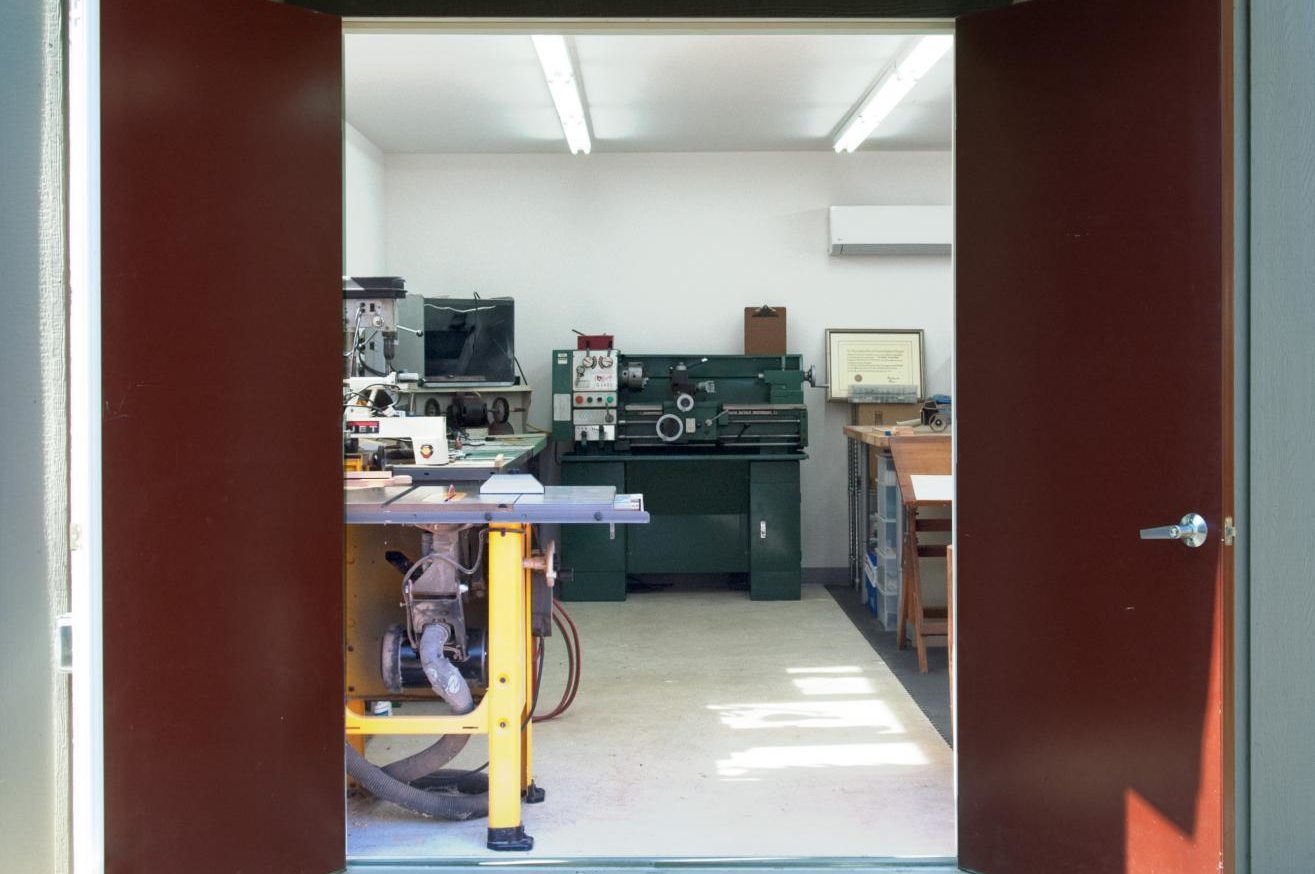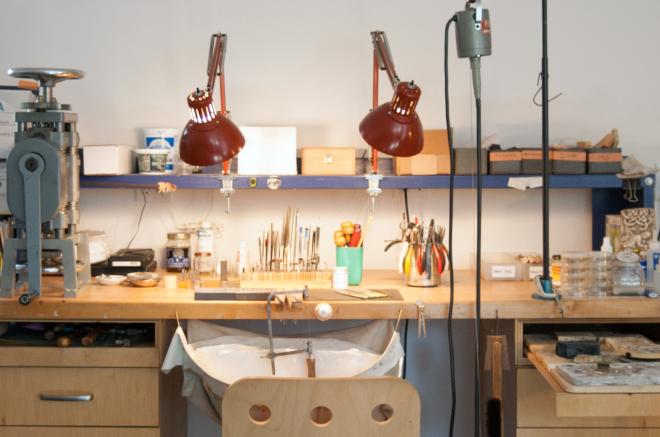 3. PREMIER BACKYARD OFFICE SHEDS
Give your backyard and office space a great new look with the Premier Garden Sheds. These backyard office sheds are great for getting some work done in peace. Answer phone calls with clients or kick back and relax in your own office, the possibilities are endless with a Premier Backyard Office Shed.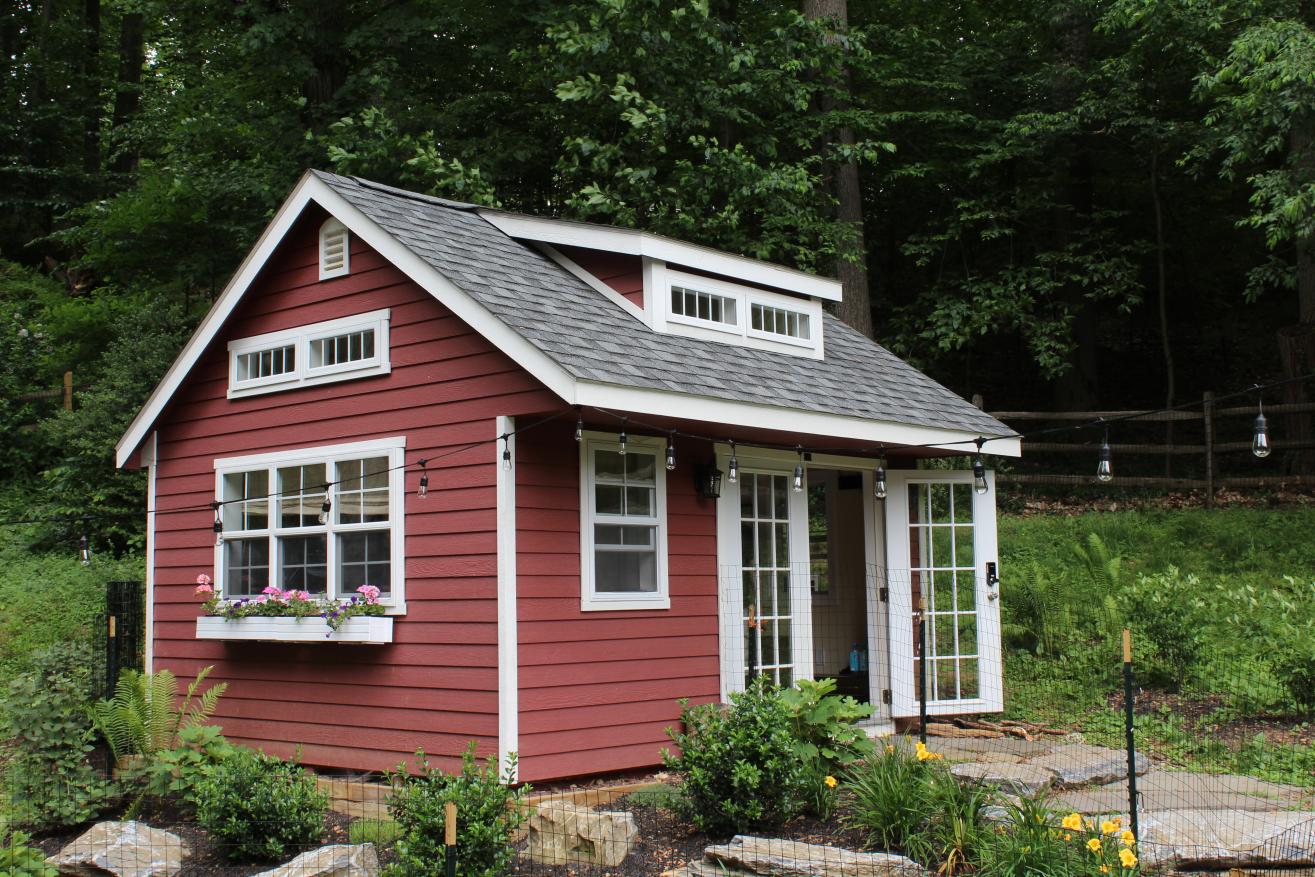 4. CLASSIC BACKYARD OFFICE SHEDS
If you're looking for a low-key and low-cost office shed, then the classic office shed is for you. A classic interior with a sturdy design, this backyard office shed will last you decades. With many different sizes of Classic Backyard Office Sheds to choose from, which will you?
More Backyard Office Shed Ideas
HOME ART STUDIO SHED
The finished office sheds from Sheds Unlimited could also serve as a HOME ART STUDIO or simply a backyard getaway for the family. Check out the two-story home art studio on the Sheds Unlimited website.
These GARDEN STUDIO SHEDS will come fully finished on the interior, electricity and all. If you are looking for a small backyard writing studio, getaway studio or a home office shed then the home art studio backyard office shed is the one for you.
BACKYARD SEWING STUDIO SHED
This customer turned their backyard office shed into a sewing room for all her knits. Mary Jane purchased a 12×30 Classic Garden Shed and wanted a space she could relax and work on her sewing without going too far away from her home. Mary Jane has since been in love with her backyard office shed and is really happy she had purchased one.
Buy a Backyard Office Shed from PA
As with most of our buildings, these backyard office sheds can be delivered as a unit to your home in PA, NJ, NY, CT, DE, MD, VA, WV, and beyond. If you're looking for other backyard shed ideas, you could also learn about how you can turn a shed into a shed photography studio. We specialize in selling our portable structures direct to customers with about 300 miles of our location in Lancaster County, PA.
Again, Sheds Unlimited helps you design and build the shell of the office shed and then you would be responsible to work finish the interior yourself or work with local contractors to do the job.
DESIGN YOUR OWN BACKYARD OFFICE SHED WITH THE 3D SHED BUILDER
Now has never been easier to design your own backyard office space at the comfort of your own computer or mobile device. Create a backyard office space you've always dreamed of starting from the floor to the roof! Begin working at your new office space with just a few steps out of your yard today.
Recent Shed Blog Posts...
Recent Shed Stories...
ready for more space in your life?
Create the building of your dreams by requesting a free estimate or customizing your own 3D design. You can also call us at 717-442-3281.
We're ready to assist you!