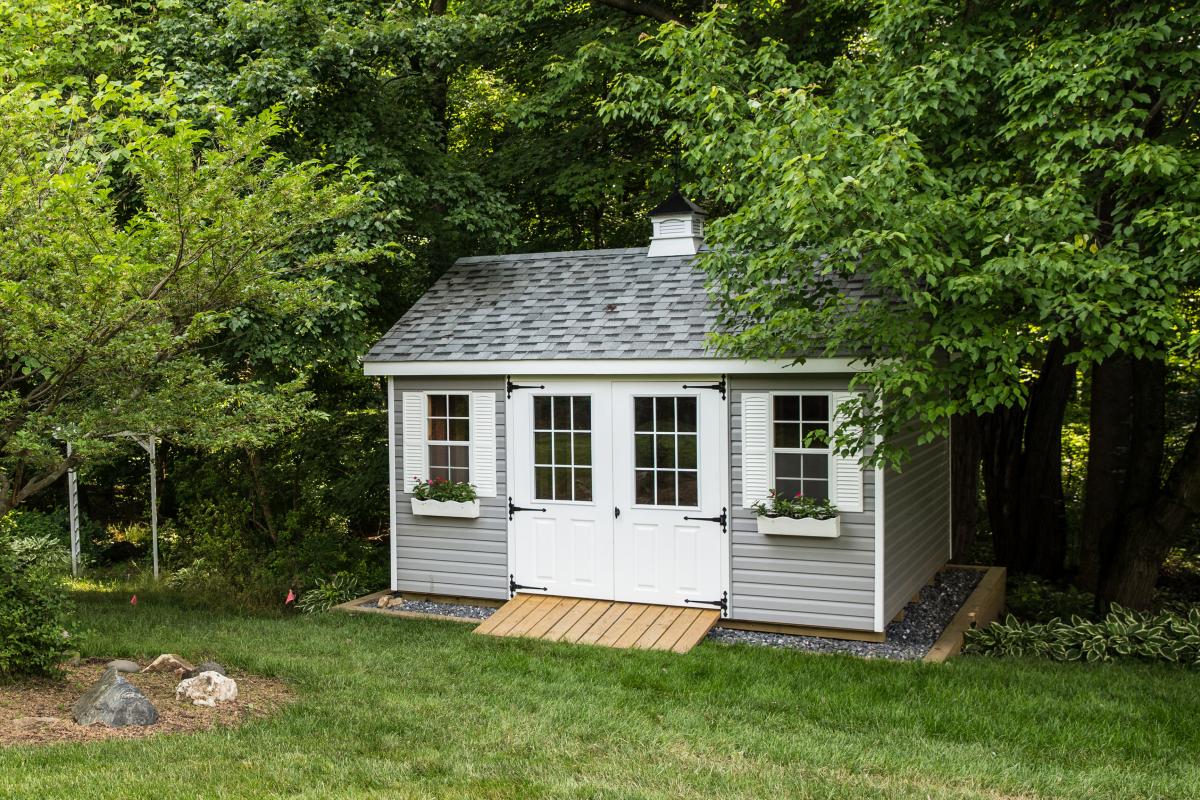 Needing extra storage space? A place to keep your lawn and garden equipment protected and organized? Or a 'creating room' to enjoy your hobbies or have your art studio? Sheds Unlimited is here to assist you with your needs by building sturdy sheds with five different styles to choose from. You can have quality storage sheds personalized just for your place and hobbies. There are MaxiBarn sheds, MiniBarn Sheds, Modern Sheds, Workshop sheds, and Saltbox sheds. Take a look at the different designs and dream about the size you need and how you could personalize it to make it a reality. Or you can dream and design your very own personalized shed.
Choosing a Shed for Your Virginia Home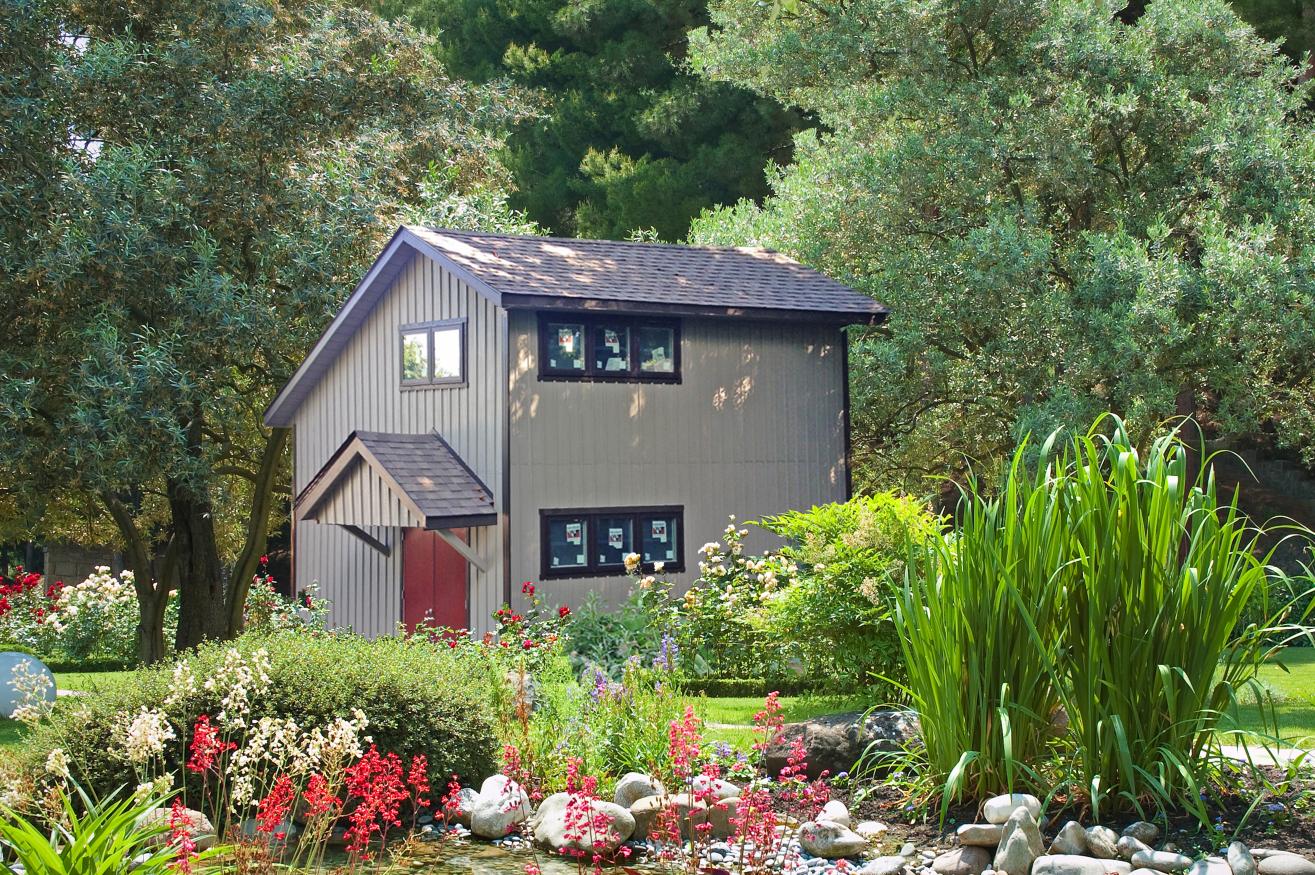 When choosing a storage shed for your Virginia home, there are important questions to ask. First, what do you plan to use the shed for. This impacts how you design the shed, what options you add and the size of your building.
Using a Shed for Storage
Having a storage shed in your garden or backyard can help open up more space in the garage or your home. You'll be able to organize your stuff and have more space for life. The key thing to consider is how many items you need storage for. And then consider making it a bit larger so you won't run out of space.
Lawn Equipment Storage and Hobby Space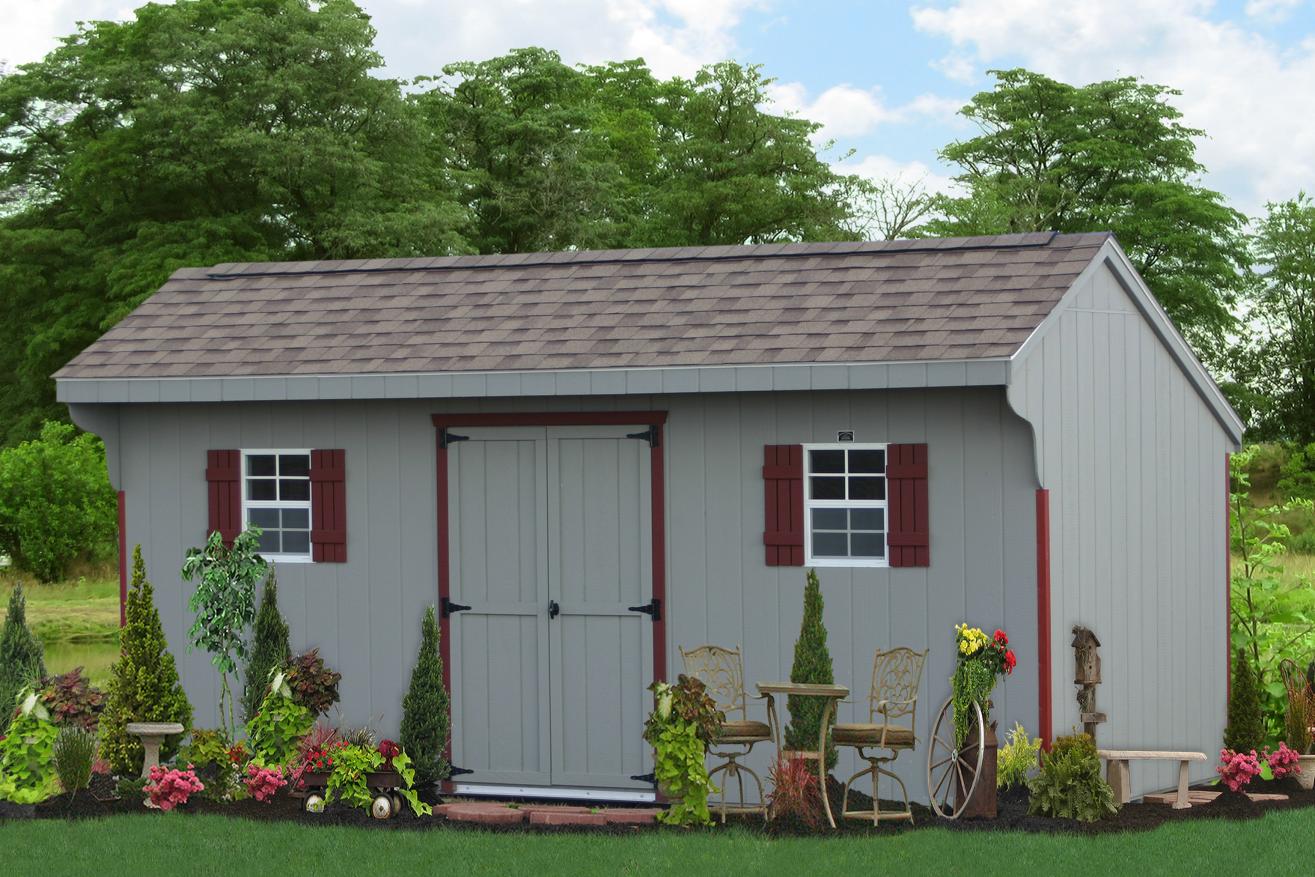 You have the equipment you use in your garden or backyard. A backyard shed can help you to keep them looking good. Plus, you can add extra space for a workshop or hobby. All of this will make a difference in the size you need.
What is a Good Size Shed for Your Need?
Shed size is one of the most important decisions and it depends on the size of your yard, what you want to store in it, and the township regulations. We can help as you answer some of these questions. Give us a call at (717) 442-3281
Backyard Sheds styles in VA
Sheds protect your staff in winter or summer, but they also add an aesthetic appeal to your property and thus increase its value. Here are a few styles you can choose from to get you started in the process.
Classic Workshop Sheds in VA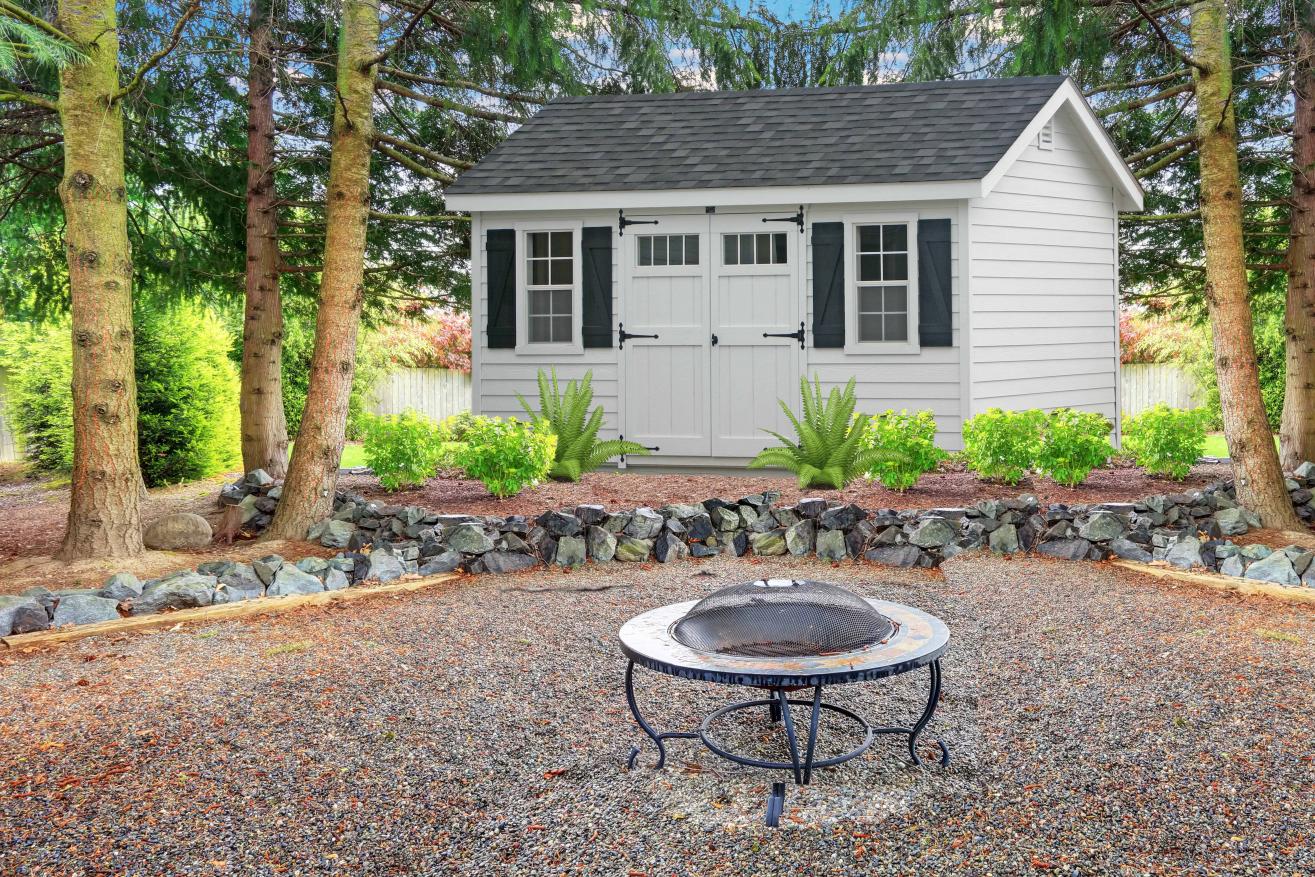 Standard MaxiBarn Shed in VA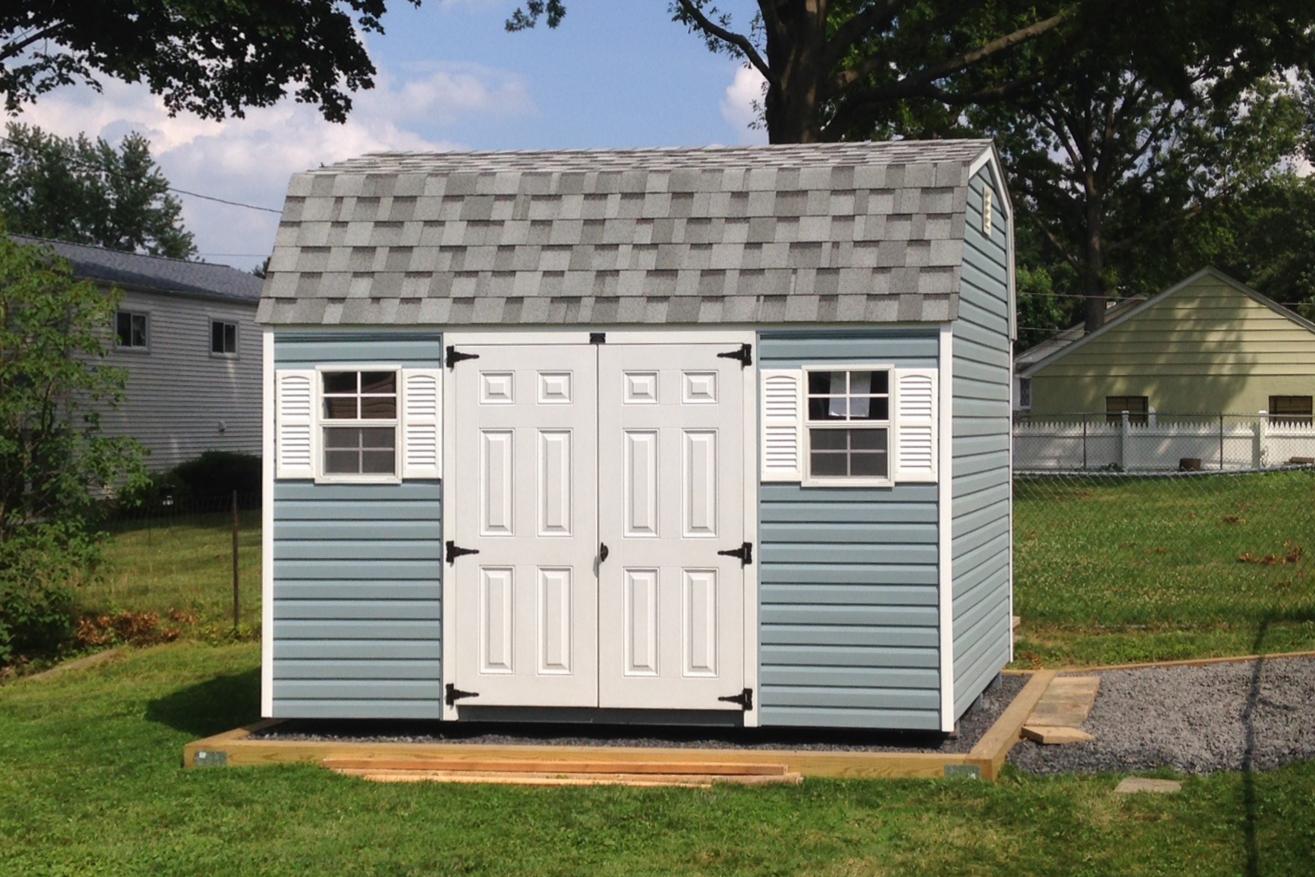 When you need space for work, hobbies or storage, and want something that's not very expensive, you can have Maxi Barn Sheds without spending a lot of money! Our Sheds offer overhead storage space via a high roofline combined with excellent quality. You can also customize your sheds from our choice of paint colors as well as door and window placements. Also, check out the Classic Gambrel Shed, Premier Dutch Barn Shed, Legacy 2 Story MaxiBarn Shed.
Standard Saltbox Shed in VA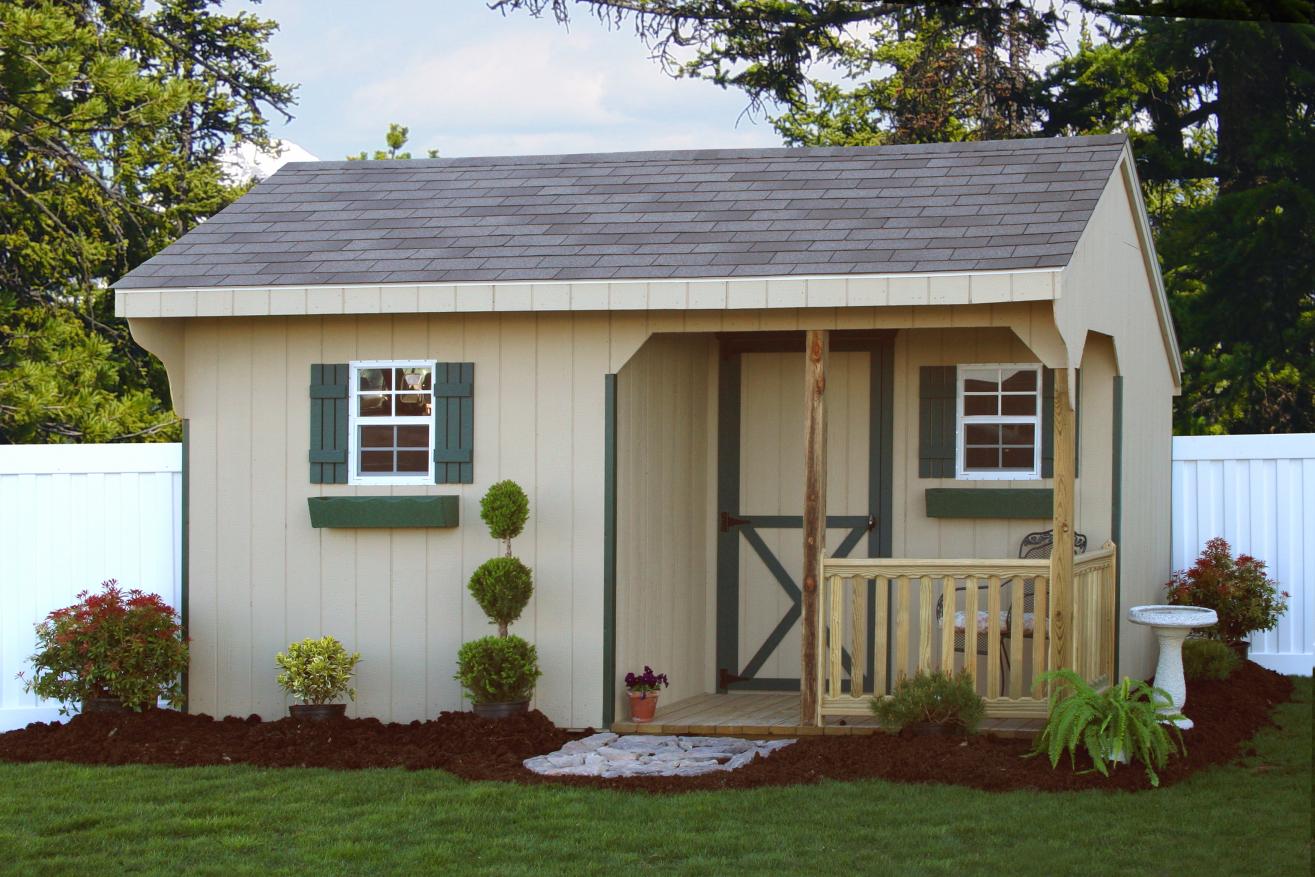 In saltbox sheds, the front wall is higher than the back wall, providing more room. Our wooden Saltbox Shed gives you many customizing options, starting with the paint colors on the wooden siding, trim, roof, and shutters. Shelves in Saltbox Sheds help you organize your stuff better and has a ridge vent to keep it cooler during the hot summer season. Do you want wider overhangs and larger windows? Check out the Classic Saltbox Storage Sheds.
Mini Barn Shed in VA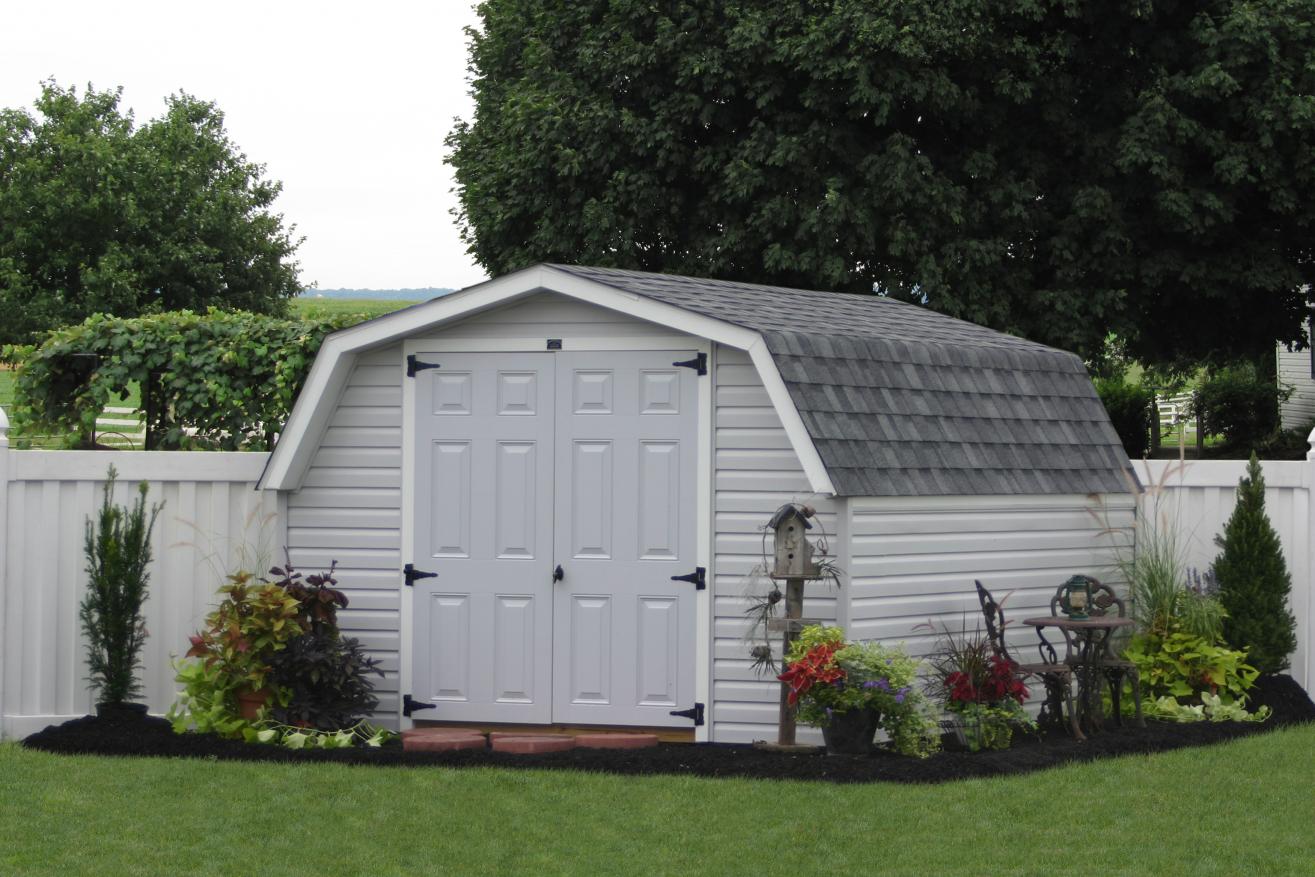 Do you need space for storing your tools in your backyard and don't want to spend a lot of money? The MiniBarn is a very economical shed that comes in vinyl siding or painted T111 siding. This beautiful and sturdy barn will protect your garden tools and extra household items. There is one window included in the price and delivery of this Amish barn is free within 20 miles of our location.
Modern Sheds in VA
You can use our beautiful and high-quality Urban 360 modern Sheds as a changing room beside your pool or as a place to store your swimming materials. Urban 360 modern sheds include high-quality doors, insulated windows, and a sturdy design that will keep your Prefab Modern Shed in tip-top shape for decades. Modern Studio 1 sheds have similar features and a classier look. There are several colors to choose from, and additional features are available.
Build Your Custom Storage Shed
There are many more options for your shed or garage in VA. At Sheds Unlimited, you can have your customized design and build something that will be just right for you. Get in touch today by requesting a free estimate or give us a call to speak to someone on our team at (717) 442-3281.
Important Options for Your Shed in VA
Several important options can make your backyard shed more useful. A loft can increase useful storage in your shed and clear up the floor space. Ramps make it easy for you to get in and out of your shed with a tractor or large cart. Adding vents to your shed help keep it cooler on those hot summer days. Having air movement also keeps your shed in better condition.
The Process for Getting Your Portable Shed Installed
Visit the town and find out what they require. Every town has different regulations about adding an accessory structure. Contact your town or township to learn what the regulations are in your area. You will be responsible for obtaining any required permits and the fees associated with them. On two, three or four-car garages and two-story buildings we provide directions on preparing a concrete pad.
Order your shed with a deposit (it could be 4 to 12 weeks depending on the backlog of the builder). You will need to call in and speak with one of our sales reps. At that point, we will go over all of the building details with you including colors and the placement of the doors and windows and payment options.
Prepare the pad (with link to Site Preparations): We recommend placing your shed on a gravel storage shed pad as outlined. Please follow the storage shed pad or car garage pad instructions as outlined.
Schedule delivery: We schedule delivery based on what time and day that works for both parties. Deliveries are scheduled Monday through Friday. Schedule delivery: We schedule delivery based on what time and day that works for both parties. Deliveries are scheduled Monday through Friday.
A Trusted Garage Builder In VA
Sheds Unlimited also provides customized prefab garages in different types and sizes and built on your prepared pad in Virginia. Check out our options for a Single-Car garage, Two car garage, Three car garage, or Four car garage.
ready for more space in your life?
Create the building of your dreams by requesting a free estimate or customizing your own 3D design. You can also call us at 717-442-3281 from Monday to Friday between 8:00 am - 5:00 pm or Saturday between 9:00 am - 1:00 pm. We're ready to assist you!