50 miles of Free Delivery with all purchases through Dec 9!
Prefab and Portable Garages in Baltimore, MD
If you have invested in vehicles, ATVs, golf carts, or tractors, then you are probably concerned about how to protect them from the elements. A good place to start is adding a prefab or portable garage to create a safe parking place for your vehicle. When your vehicle is in the garage, you no longer need to be concerned of branches or leaves falling on it, snow and ice covering it in the winter, hail damage, vandalism and more.
Sheds Unlimited is a premier builder of Garages in Baltimore, Maryland, and is ready to assist you in designing and building the garage that will meet your needs and appeal to your style. Here are a few ideas to get your design juices going.
Single Car Garages in Baltimore, MD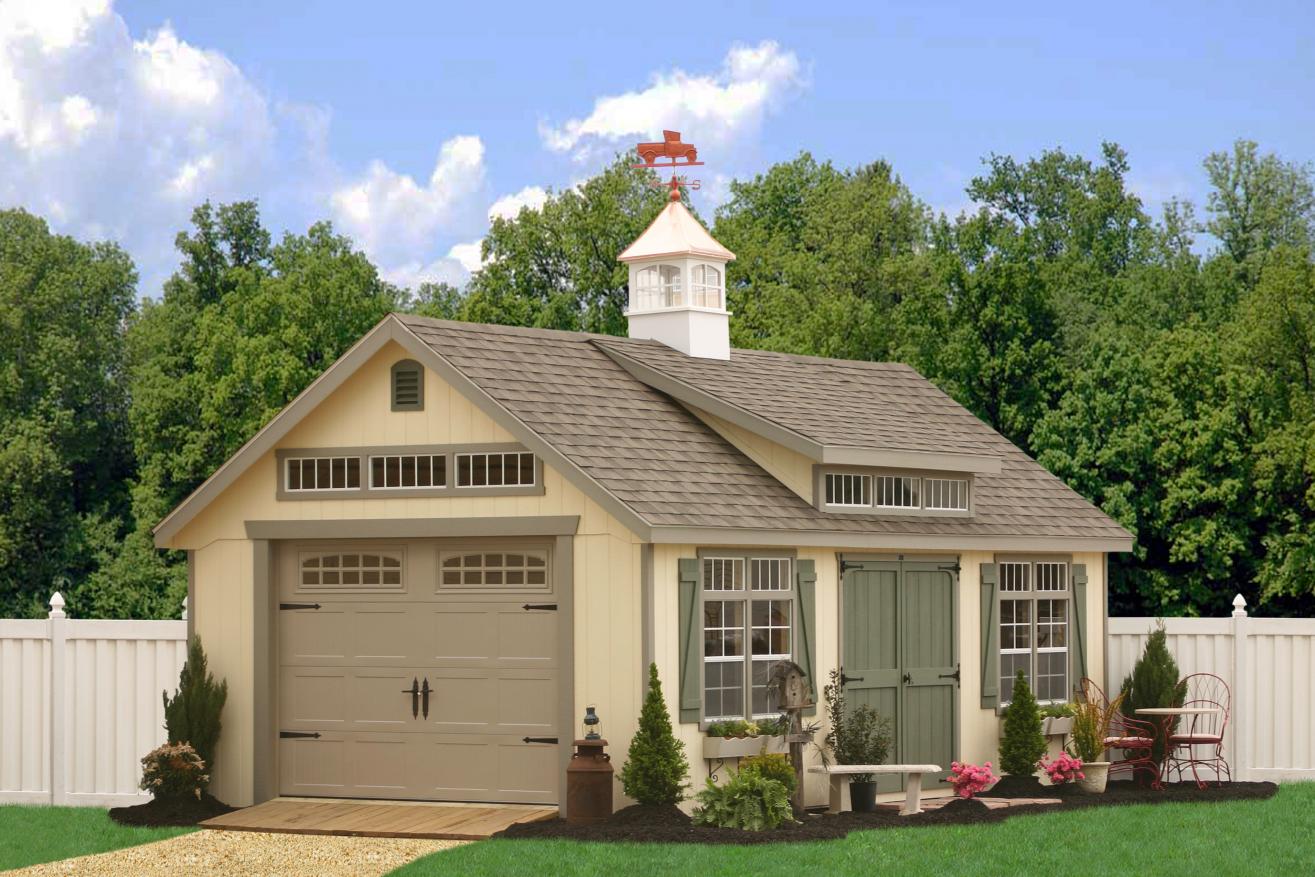 Looking for a safe place to park a vehicle, golf cart, or boat? Then you will want to check out Sheds Unlimited single car garages for your home in Baltimore. This is where you find quality combined with an economical price. It doesn't take up much room, adding to your curbside appeal while protecting your investment.  Take a look at the different styles and designs offered. You can even personalize it if you would like.
Two Car Garages in Baltimore, MD
Looking for a garage to park two vehicles? Need project space? Check out the Prefab Two Car Garages. This quality MaxiBarn garage with Attic Space not only gives an area to park your vehicles, you'll have the option of a place to work on projects plus it gives you extra storage space with a loft in the roof area. Now you have a place to go with extra clutter or decorations from the house and put lawn décor and tools in the off season. Take a look at the other styles and designs that Sheds Unlimited Offers and consider customizing your garage. 
Three Car Garages in Baltimore, md
Concerned about the vehicles that you've invested in when storms keep going through? Wondering how you can help increase the value of your place? A prefab three car garage is just what you need for your home in Baltimore. Not only will it give you a safe place to park your vehicles, but it could also give you that extra space for storage, a hobby area, or a back-up plan for your outdoor parties. Take a look at the different styles and designs that Sheds Unlimited offers. Remember that you can customize it as you like!
Four Car Garages for sale in Baltimore, md
A prefab four car garage is just what you need when you have multiple people with their own vehicles in your family, a boat that needs a safe place when not in use, or those ATVs that you love to use with your grandchildren. You could use part of it for your lawn and garden equipment instead of getting a shed for it. Or, part of it might be just the right place for your 'workout room.' Take it a step farther and add a second floor. This can be a great place for a hobby lounge, art studio, guest rooms, a family lounge, or rec room. Sheds Unlimited would love to help you get the quality, Amish built garage that you are needing.
A Trusted Garage Builder
Does it matter to you who builds your garage or shed? Does the quality of it matter?  If so, then you will want to look into Sheds Unlimited. At Sheds Unlimited, quality, Amish-built, sturdy garages and sheds are produced. We have been creating quality buildings for over 30 years. Read the customer testimonials to hear directly from them.
The team at Sheds Unlimited works to produce the garages and sheds that you want and need. With much skill and hard work, they produce a variety of styles and designs in both garages and sheds. They are here to help work with your budget or customize your building. And here are even more reasons why Sheds Unlimited is the place to build your garage or shed:  
Wide range of options to choose from.
Heavy-duty quality material that lasts a lifetime.
Amazing customer service with one-to-one help every time.
100% FREE quotes every day.
Save money by purchasing from a trusted manufacturer instead of a shady third-party dealer.
Thousands of happy customers along the east coast.
Absolutely NO hidden fees.
We work with contractors to build your dream garage.
See What Our Customers in Baltimore Are Sharing About Us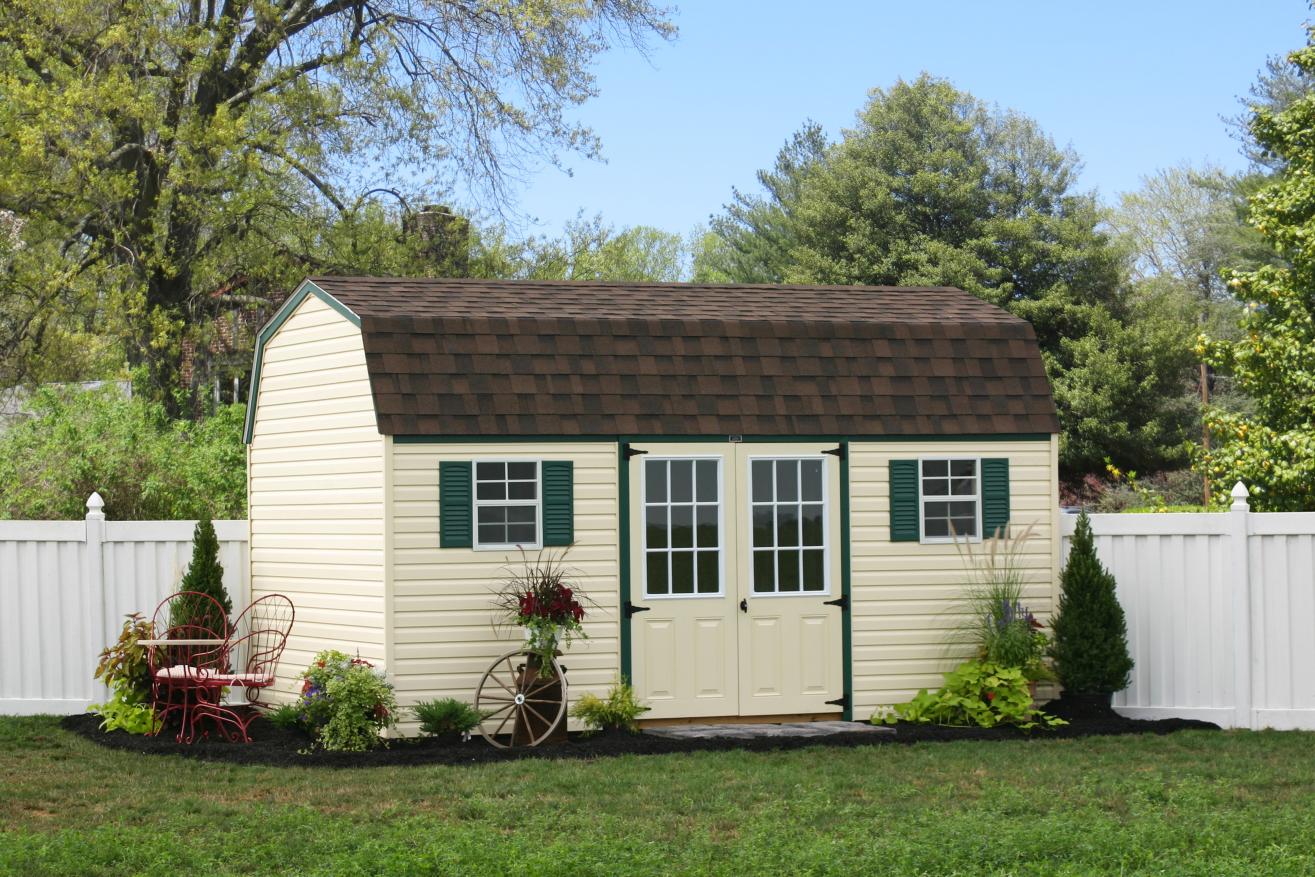 Sheds Unlimited provided great customer service. Due to a number of issues on our end, we needed a longer than typical time for the preparation of the site. They willingly worked with us on the timing of the delivery and on-site construction of our new barn-style shed. The crew arrived on time and completed the project in an amazingly short time. If you are a cost and quality-conscious customer – you will be happy with Sheds Unlimited.

-Mary J.
The construction is excellent in every detail, and the shed was completed much faster than expected. We didn't adequately describe the site where the shed was being placed, but the driver managed to get the shed put in place all the same. Installing the doors was easier than I had thought it would be. 🙂 I can't believe how much stuff this thing holds!

-Sharon B.
Find your Garage for your Home in Baltimore, md
A garage is just what you need for your home or business in Baltimore. The qualified, experienced team at Sheds Unlimted would love to assist you in answering questions, and helping you figure out what size, style, and design of garage will best fulfill your desire and needs. Please take a moment to look at the options on our website or give us a call. Don't forget to request your FREE quote, today.
Storage Sheds in Baltimore, md
Sheds Unlimited not only creates a variety of garages, but they also build sturdy, storage sheds. With 5 different styles to choose from, you can have Amish-made storage shed personalized just for your place and hobbies. There are MaxiBarn sheds, MiniBarn Sheds, Modern Sheds, Workshop sheds or saltbox sheds. Take a look at the different designs of each and dream about how you could personalize it to make it a reality.
Standard Workshop Shed in Baltimore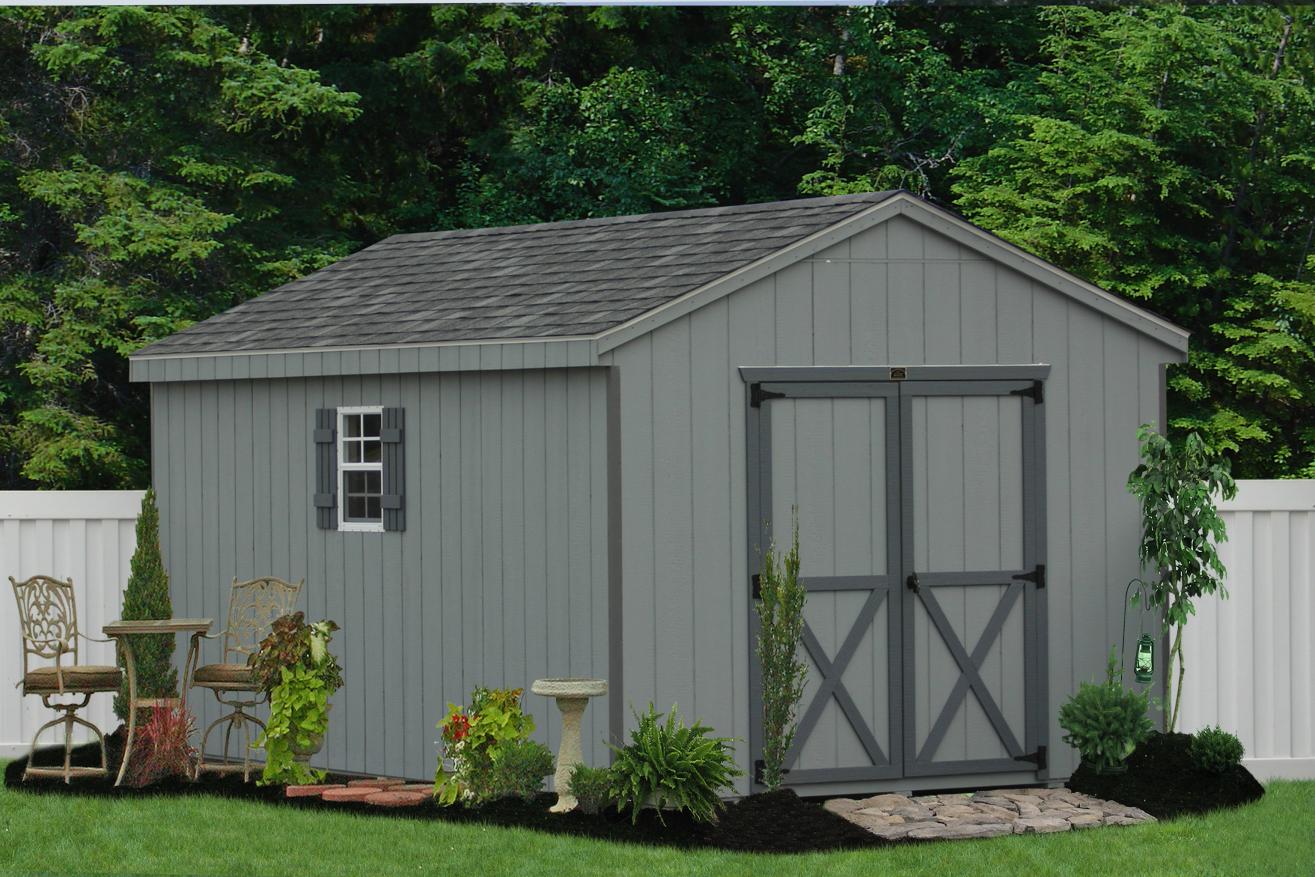 If you are looking for a simple, useful, elegant, yet an economical shed to store your lawn and garden equipment in, the Standard Workshop Shed is what you will want for your place in Baltimore. This will provide you with the space you need to organize your lawn and garden equipment, and may also create space for extra storage you are needing.
Saltbox Shed in Baltimore
If you need to maximize your overhead storage space, Saltbox Shed gives you many customizing options. Starting with the paint colors on the wooden siding, trim, roof and shutters, you can make this portable Amish built shed fit with your current structures. Common additions for the Saltbox Sheds are shelves to help organize your stuff or a ridge vent to keep the Saltbox Shed cooler during the hot summer season. When you love the Saltbox look and want a bit more class, check out the Classic Saltbox Storage Sheds with wider overhangs and larger windows.
MiniBarn Shed in Baltimore
When you need space for work, hobbies or storage, and want something that not very expensive, here you go with the cheapest shed in our entire line of Amish Barns and Sheds. With painted T111 siding, this Barn will protect your garden tools and your extra household items that you just can't bear to part with. There is one window included in the price and delivery of this Amish Barn is free within 20 miles of our location. We do deliver to PA, NJ, NY, CT, DE, MD, VA and WV and will place this Economical Amish Storage Barn right on your prepared pad.
Premier Dutch MaxiBarn Shed in Baltimore
Looking for a place to store outdoor furniture along with lawn and garden equipment? Or an area for a workshop? Check out the Premier Dutch Barn Sheds. These lovely sheds add a nice touch to your yard with an old-fashioned Dutch look, while providing the extra storage or workspace that you have been needing. With a total of eight windows, these sheds also provide a well-lit area for working on projects and the loft gives you the extra space you need to keep everything organized.
Build Your Own Custom Storage Shed
There are many more choices for your shed or garage in Baltimore, MD. At Sheds Unlimited, we will work with you to design and build a shed or garage that will be just right for you. When the design is finished, we'll build the shed (or garage) in our facility in Morgantown, PA, and then deliver the building to your location in Baltimore, Maryland. We also deliver to many other cities and towns throughout Maryland.
ready for more space in your life?
Create the building of your dreams by requesting a free estimate or customizing your own 3D design. You can also call us at 717-442-3281.
We're ready to assist you!