Garages in Yonkers, New York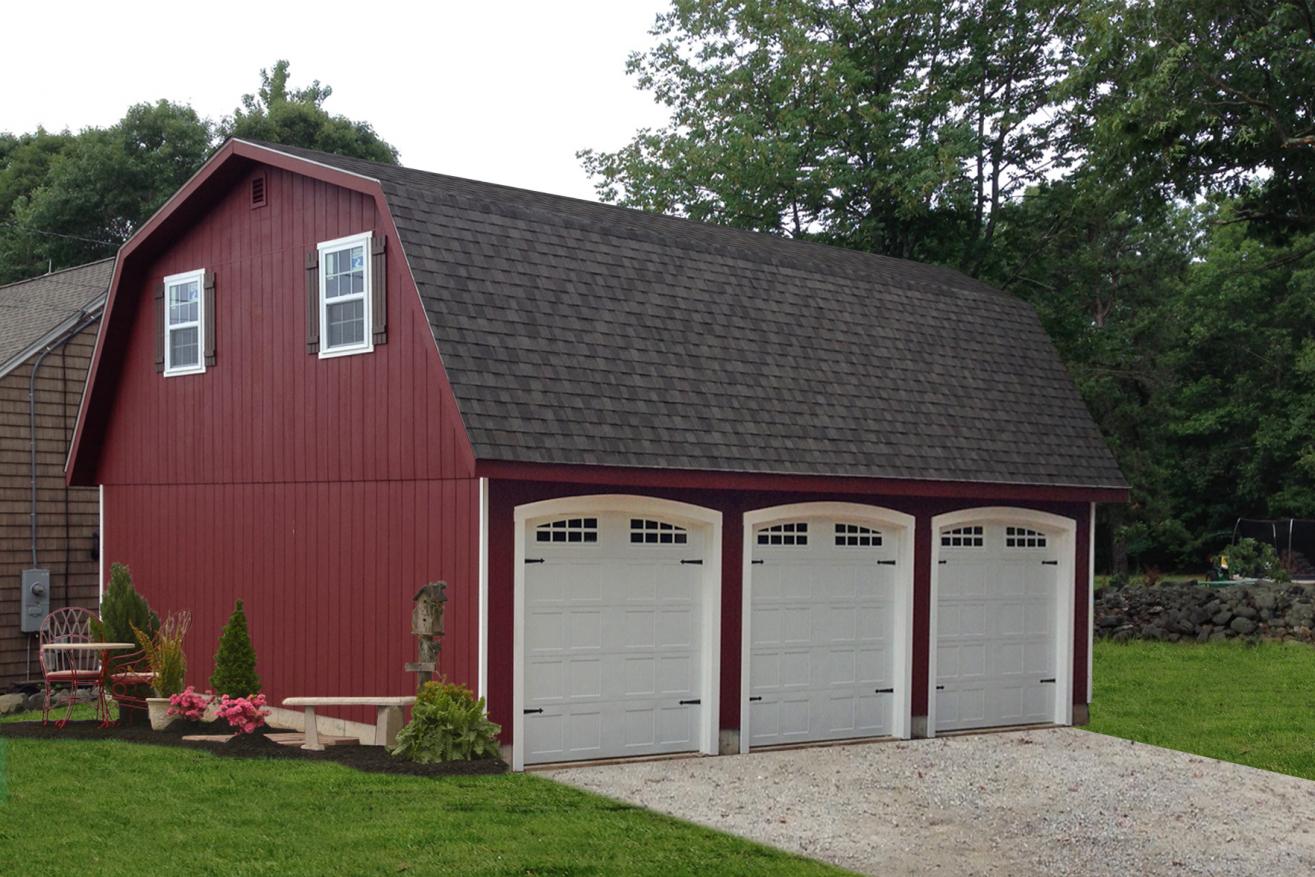 When the snow falls or the sun shines bright, having your vehicle and garden tools sitting outside is a problem. In Yonkers, adding a prefab or portable garage to create a safe parking place for your vehicle can protect them from the elements. Our garages keep your car clean in the fall and keep snow off in the winter. They also help keep your car cool in the summer and warm in the winter. They are also a great place to keep tools and other essentials. Sheds Unlimited offers a variety of sizes, styles, and designs for your prefab garage.
Single Vehicle Garages in Yonkers, NY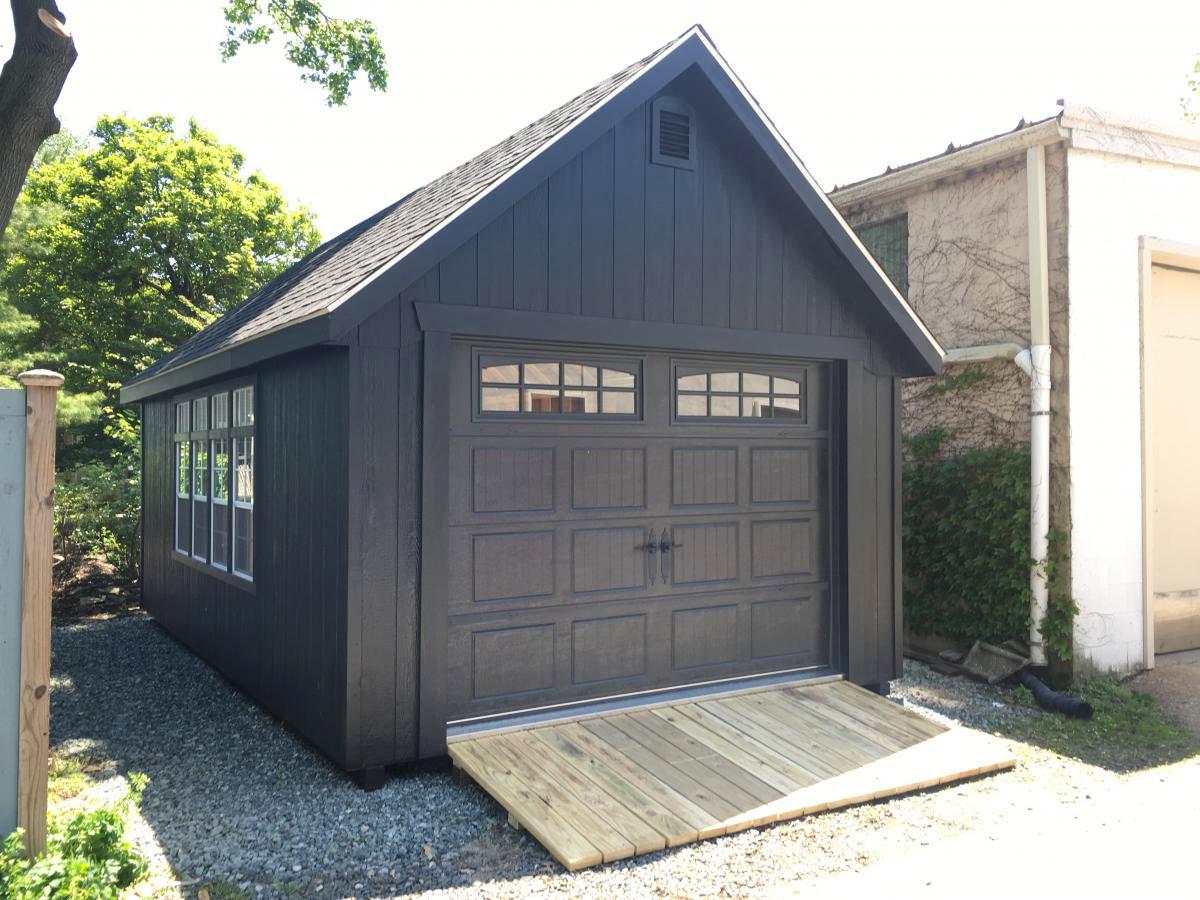 To start with, there are many options for single-vehicle prefab garages crafted by Amish workers. Options include Standard and Economic garages, or more of a classy and stylish look like our Classic or Premier One Car Garages. All of these garages are portable and can be delivered right to your home or business in Yonkers, NY. Also, depending on the style you choose, there will be room to store things or even have a workshop.
Two Car Garages in Yonkers, New York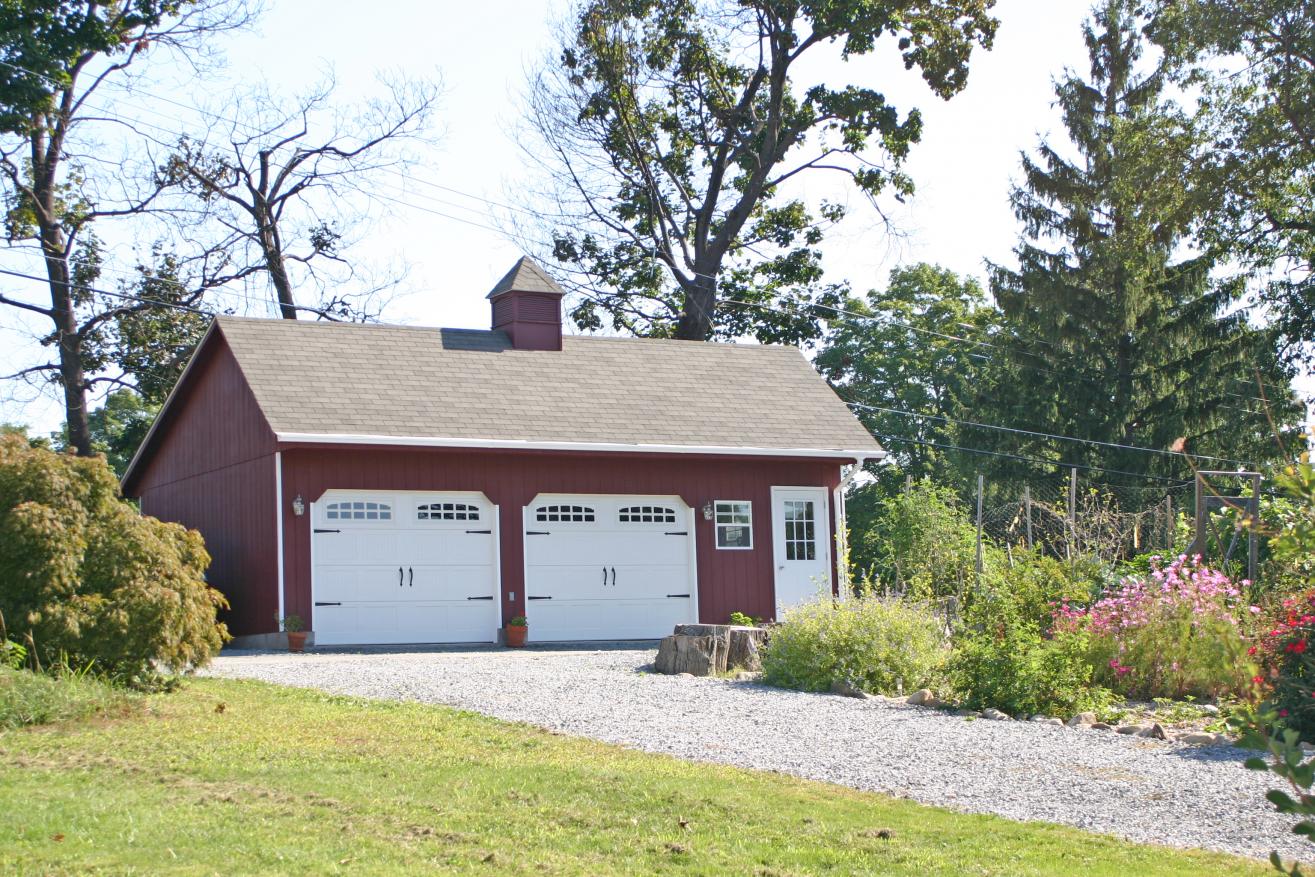 Are you looking for a place to store a car, tractor, or lawnmower? Do you want to keep your vehicles in good condition? Need project space? Two car garages are a perfect fit for you. In Yonkers, vehicles are kept in much better condition when stored in a garage, which means a better resale value when they are sold. Take a look at the styles and designs that Sheds Unlimited offers and consider customizing your garage.
Three Car Garages in Yonkers, NY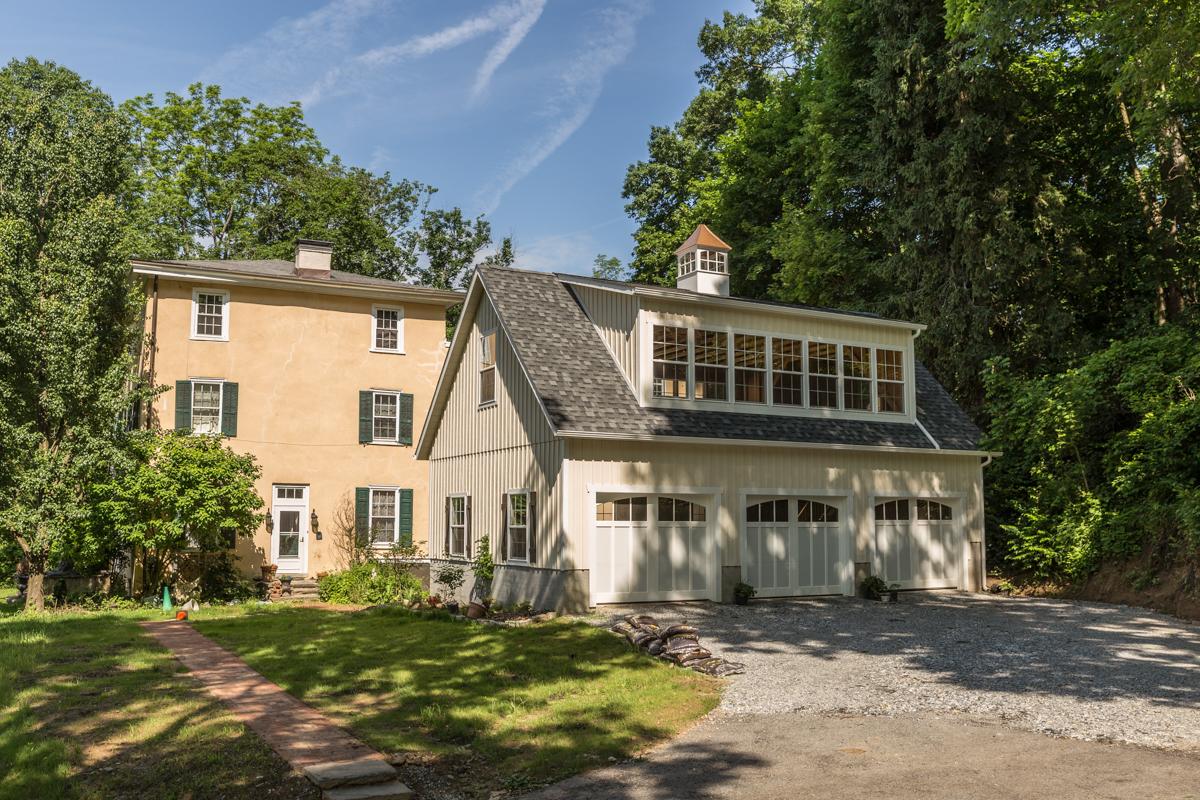 Three car garages give you a safe place to park your vehicles. They give you that extra space for storage, a hobby area, a ping pong table, and space for birthday parties and other gatherings. Take a look at the different styles and designs that Sheds Unlimited offers. Remember that you can customize it as you like. If you need extra space for something like a rec room or 'man cave', get your prefab garage with a second floor.
Four Car Garages in Yonkers, New York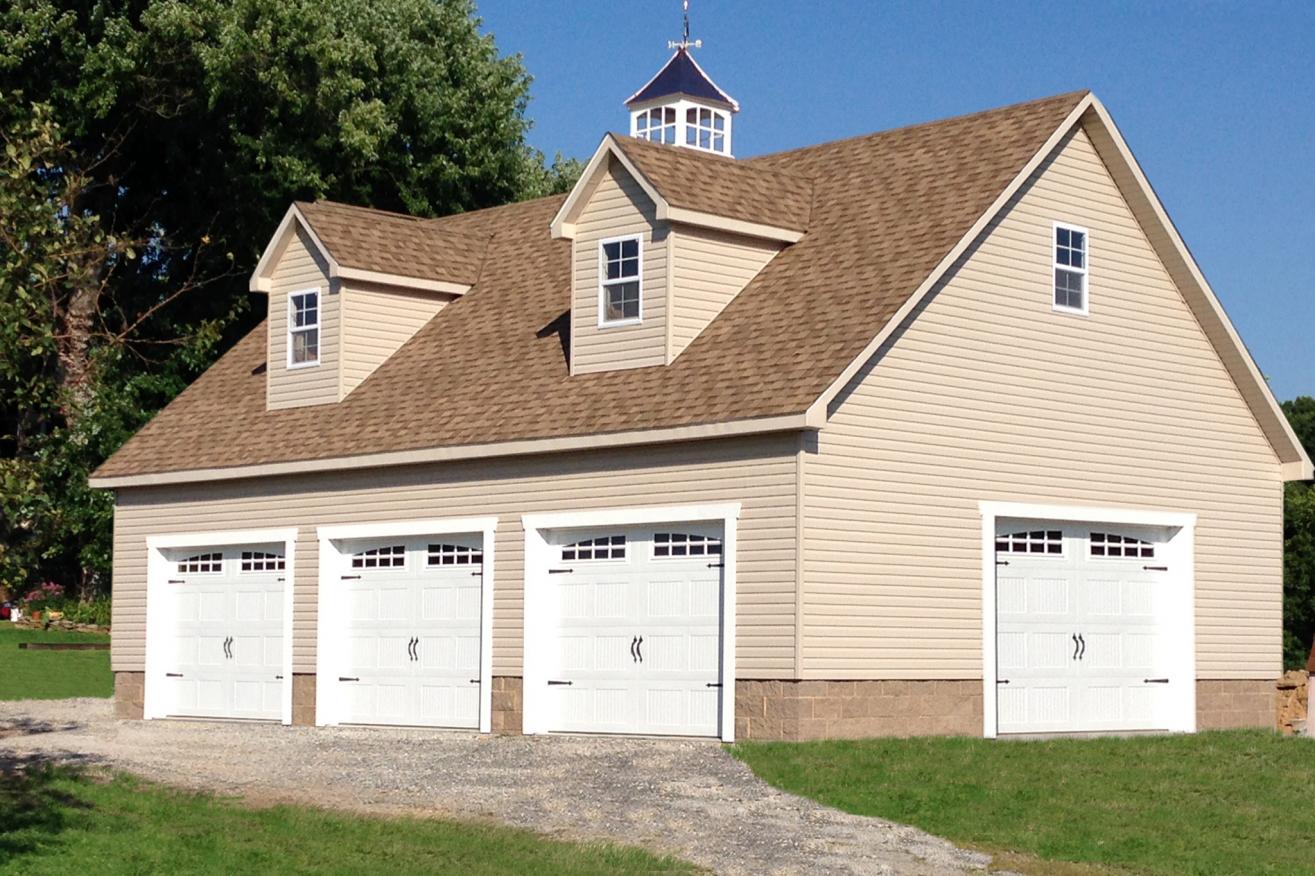 Having a four-car garage can give you space for fixing your vehicle and provide room for bigger vehicles. Go with custom-sized garage doors and walls for more space to provide an area for indoor activities. Additional customization options include adding a second floor for recreational purposes. Check out options here. Sheds Unlimited would love to work with you and help you personalize your garage.
Custom Built Garages for Sale
If you would like to have your ideas become reality, we offer highly customized garages to match your home in Yonkers, NY. Whether that is a style with unique windows, doors, colors, or the need for special features, check out options here, We would love to work with you and make your garage your very own!
A Trusted Garage Builder in Syracuse, New York 
If you looking for a quality garage building you need a team of dedicated and hard-working people with experience in building garages. At Sheds Unlimited, it's who we are. We build garage buildings in Syracuse, NY and many other cities and communities in NY. Take a look at a few stories of past customers who have purchased garages from Sheds Unlimited or read our reviews.
Why Buy From Sheds Unlimited?
Our team at Sheds Unlimited purpose to give you and your family exactly what you are looking for. Whatever style, budget, or size you are looking for, we will work with you to find the one for you. Here are more reasons why Sheds Unlimited is the garage builder for you:
Wide range of options to choose from.
Heavy-duty quality material that lasts a lifetime.
Amazing customer service with one-to-one help every time.
100% FREE quotes every day.
Save money by purchasing from a trusted manufacturer instead of a shady third-party dealer.
Thousands of happy customers along the east coast.
Absolutely NO hidden fees.
We work with contractors to build your dream garage.
See What Our Customers in New York Are Sharing About Us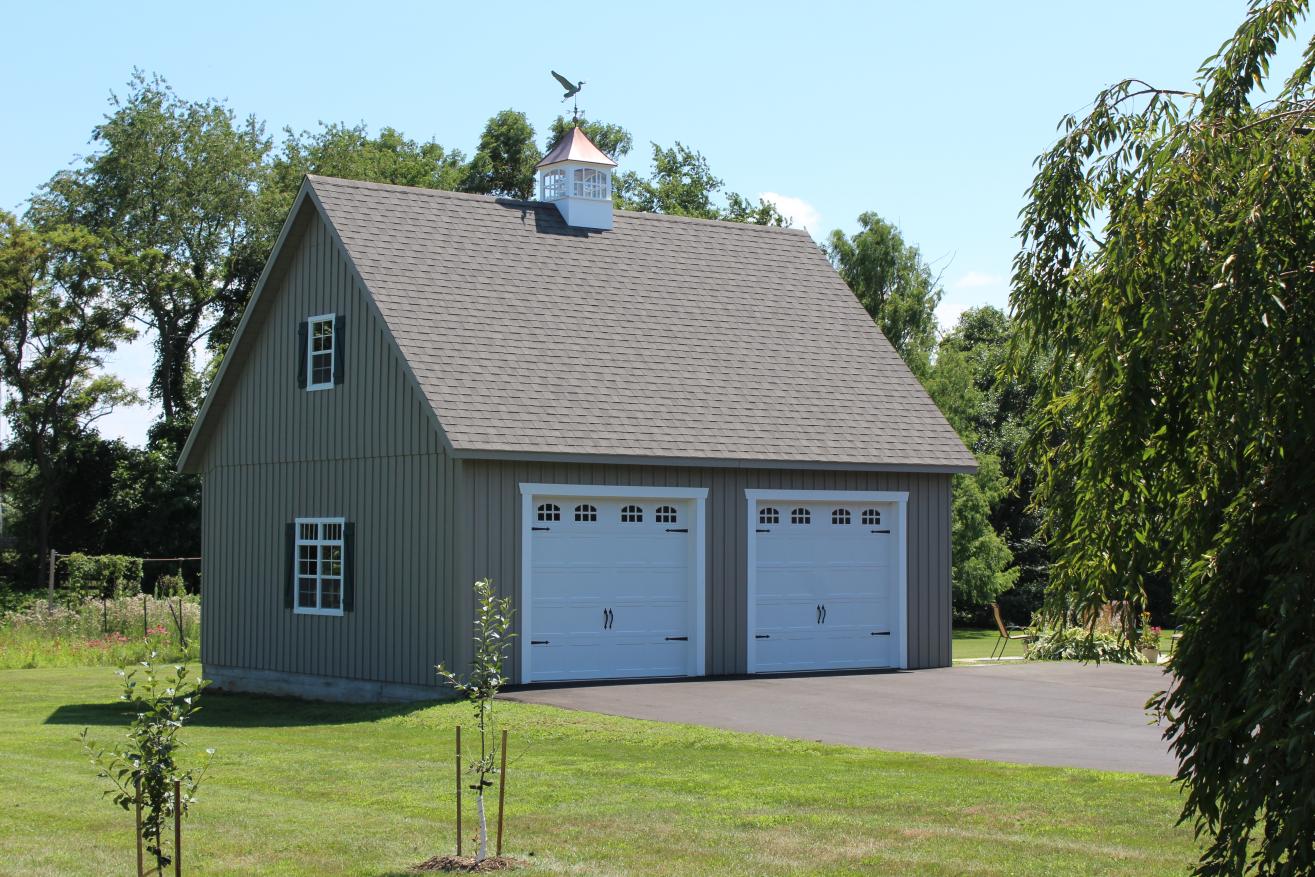 The workers arrived promptly and did an amazing job putting up my new two car garage. The 3 workers took only 16 hours to complete the garage, cleaned up it was if our garage was here all along. We have received so many compliments from our neighbors that we would highly recommend Shed's Unlimted to everyone and you can not beat the price or the workmanship. Thanks to all the people at Shed's Unlimited from the salesman to the installers a job well done!!

-Frank P.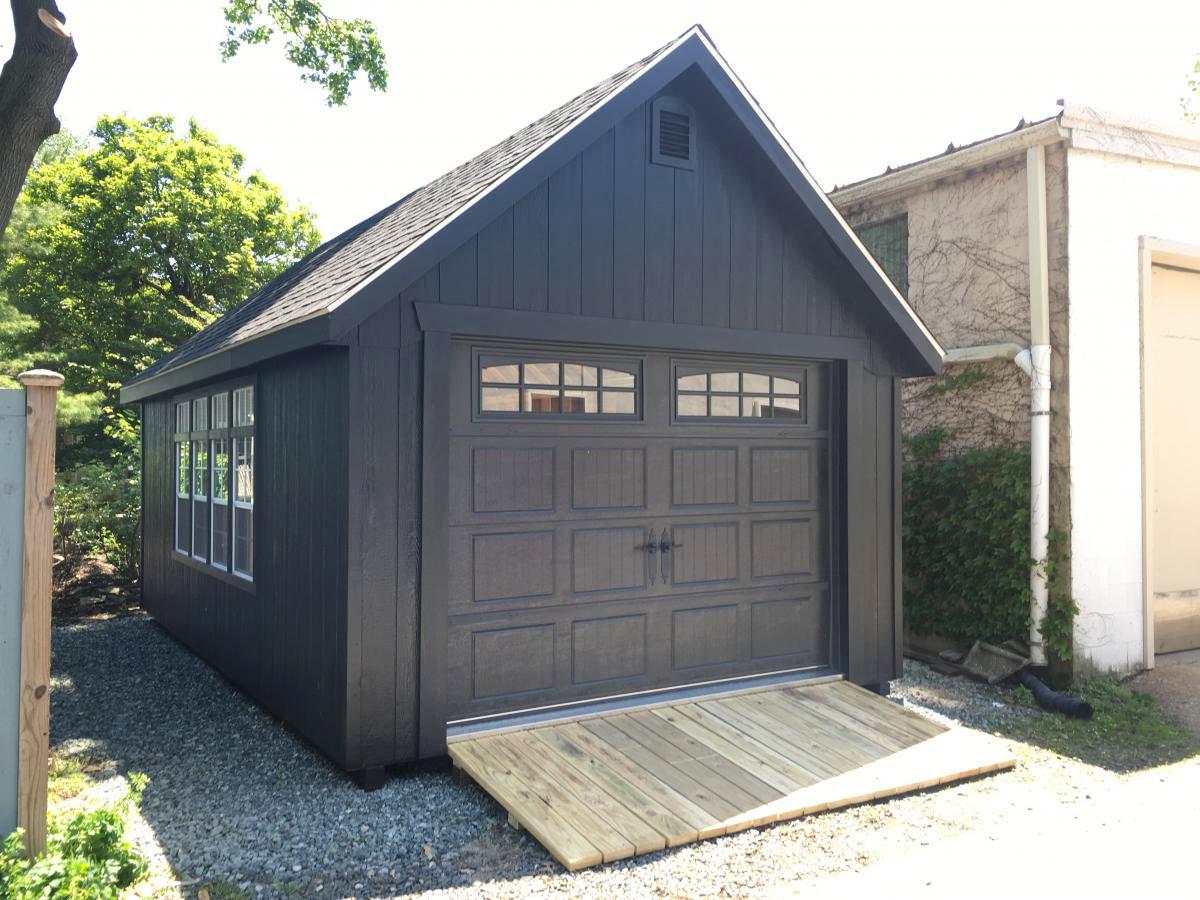 I needed to build a single garage for my car for the longest time, but wasn't able to find a good and affordable option, everything I looked for the size I wanted being at least 1k higher than here, let alone with higher shipping and installation cost. I was able to order my garage right over the phone in 15mins, they came 2 weeks earlier than the time they quoted me, and the installation was amazing. came 5 mins earlier to when they said they'll be here, got it done in less time than they estimated and finished with an amazing job. they left the work site with no trash or any sign that they been there except for the garage.
"The quality of the garage is great, all the edges are sealed tight, door works seamlessly, and the paint looks wonderful.
Couldn't be happier, I would recommend anyone that's looking for a shed or garage to come to these guys, save time, save money, and satisfied with results."
-Tao From Yorktown Heights, New York​
Find your Sheds for your Home in Yonkers, NY
Sheds Unlimited also builds sturdy storage sheds. Having an outdoor shed can help open up living space and give you a place to store your tools and lawn equipment. Backyard shed buildings will keep your home safer by giving you a place to store potentially hazardous materials away from children and pets. Our sheds come with five different styles, MaxiBarn Shed, Saltbox Shed, MiniBarn Shed, and the Modern-Shed. Amish-made storage sheds are personalized to fit your location and hobbies.
Standard Workshop Sheds in Yonkers, NY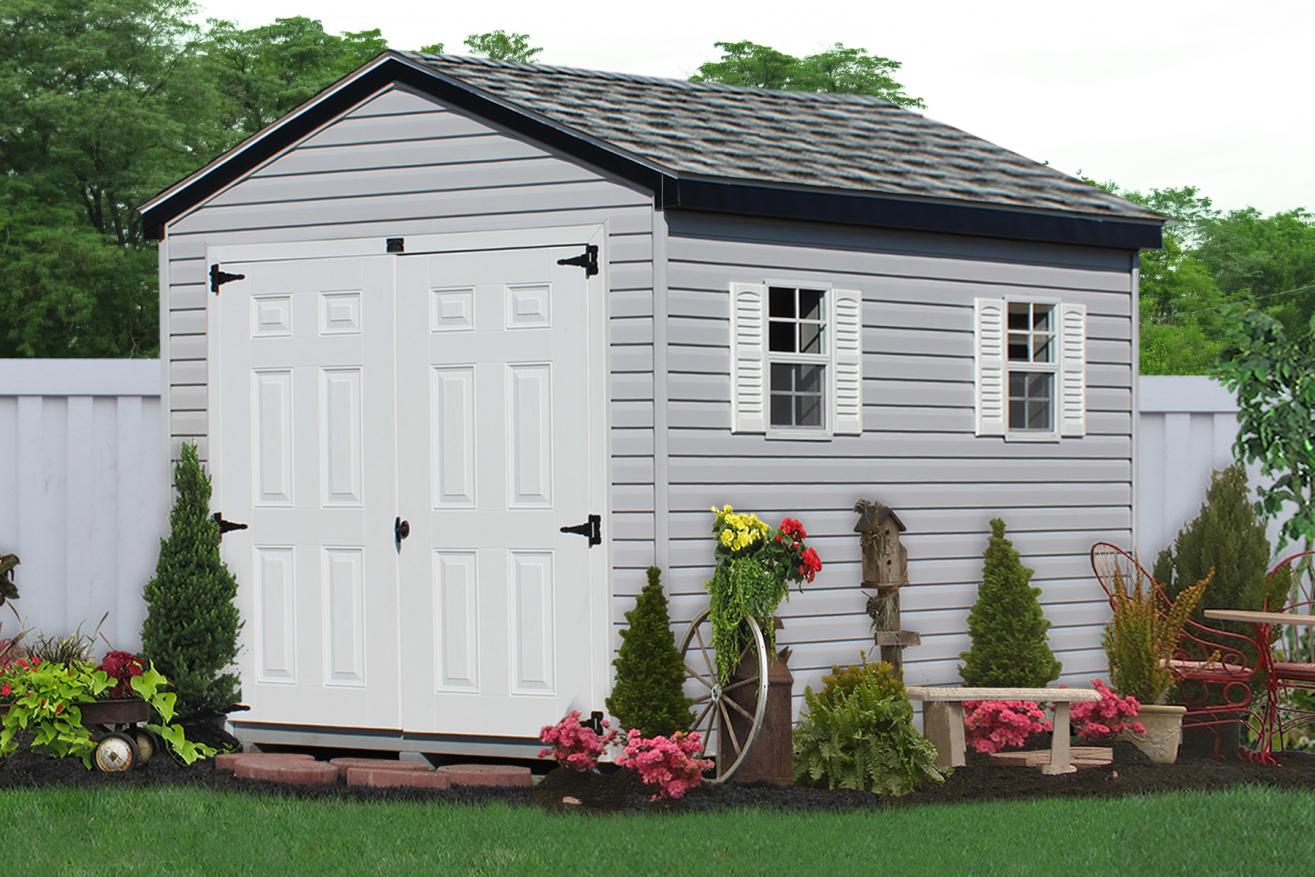 The Standard Workshop Shed is the most economical shed in the Workshop line yet it provides the essential space that you desire when looking for a storage space solution. You can also hang up your tools in a small overhead area for a loft for more space. If you desire more than a basic storage shed, take a look at the Premier Outdoor Garden Sheds with a steeper roof pitch and more windows included. Or try our Two-Story Sheds that can nearly double the amount of space in your backyard.
Premier Dutch Barn Sheds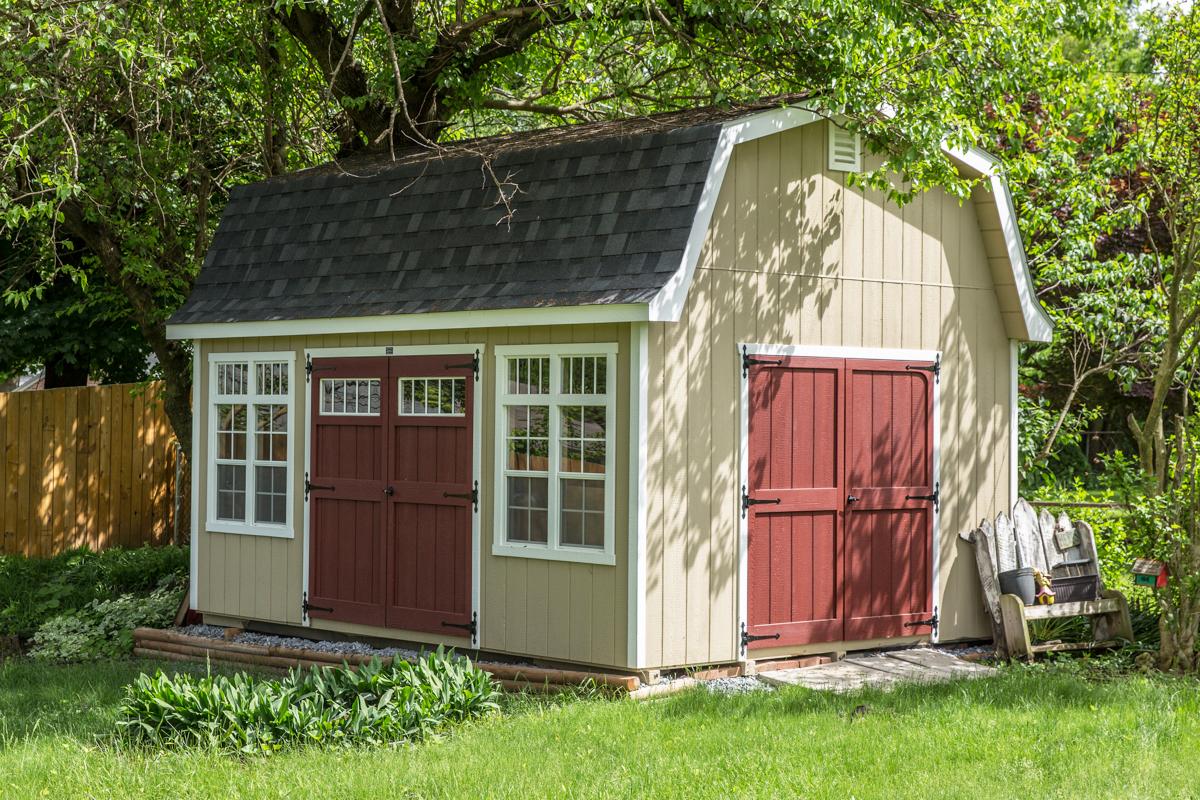 Plenty of light is a key feature of the Premier Dutch Barn Sheds. With eight windows total you can work on a backyard project without being in the dark. These lovely sheds add a nice touch to your yard with an old-fashioned Dutch look, while providing the extra storage or workspace that you have been needing.
Outdoor Storage Saltbox Sheds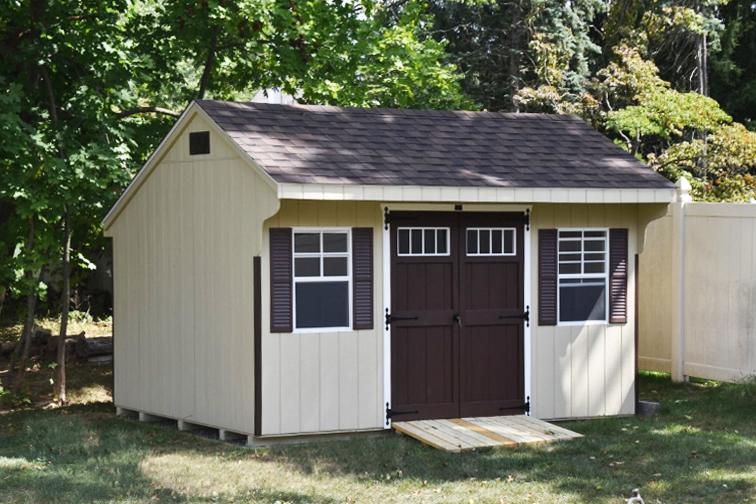 If you need to maximize your overhead storage space, consider a Saltbox Shed. Saltbox Sheds come with many customizable options like paint colors on the wooden siding, trim, roof, and shutters. Get one of two styles, the standard Saltbox is your most economical choice, and the Classic Saltbox adds a bit of a New England style class to your backyard. These prebuilt sheds provide a great place to store your outdoor tools and equipment from the elements.
Modern Sheds for Yonkers, NY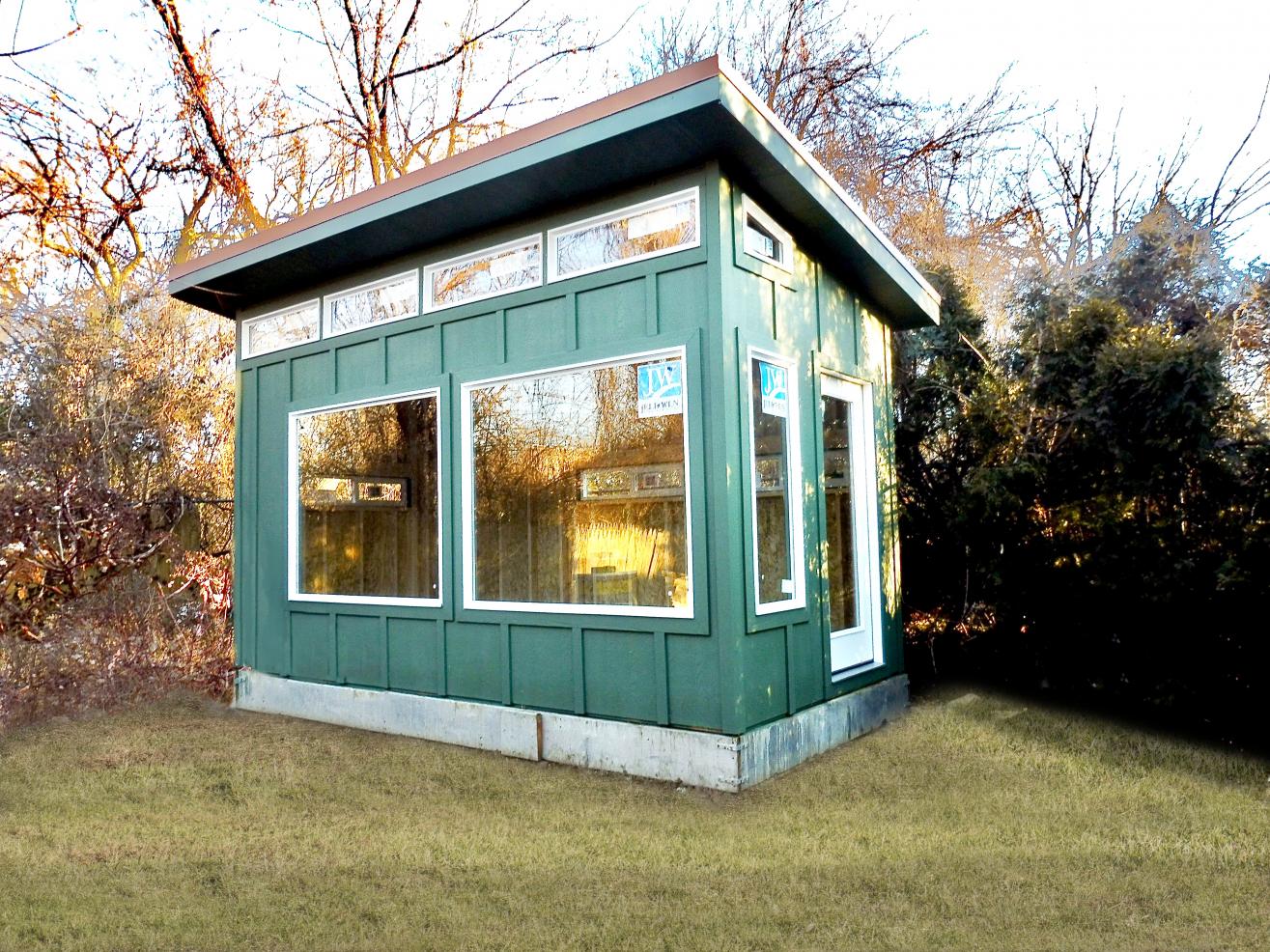 Modern sheds stand out from our other sheds. They are great for many things, including a changing room beside the pool, a place to store your swimming materials, or it can be used as a backyard storage shed. Our Modern sheds come in two amazing styles to fit your taste. Try the Studio 1 Modern Shed for a unique design or try the Urban 360 Modern Shed for a classier look.
Build Your Own Custom Storage Shed
There are many more options for your shed or garage in Yonkers, NY. We will work with you to design and build a shed or garage that will be just right for you. Get in touch today by requesting a free estimate or give us a call to speak to someone on our team at (717) 442-3281.
ready for more space in your life?
Create the building of your dreams by requesting a free estimate or customizing your own 3D design. You can also call us at 717-442-3281 from Monday to Friday between 8:00 am - 5:00 pm or Saturday between 9:00 am - 1:00 pm. We're ready to assist you!