1, 2 and 3 Car Garages in Delaware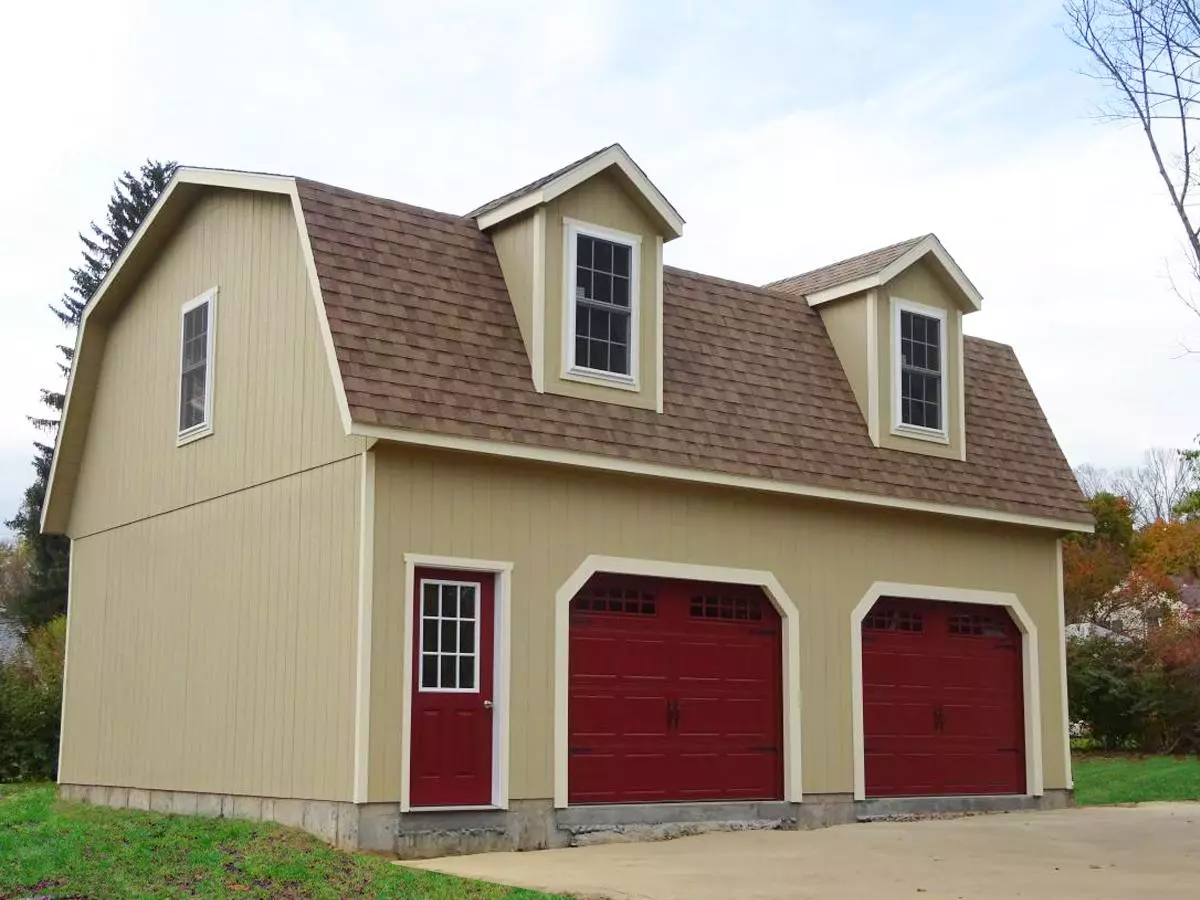 When you've invested lots of money into your vehicles and other outdoor belongings, having a safe place to store them is a good way to protect your investment. A prefab garage might be just what you've been looking for, to accent your property in Delaware. You'll want a garage with both style and quality and a great place to find that is at Sheds Unlimited. But finding the right garage for your home in Delaware requires some attention to details. Here is a list of the prefab garages available to get us started.
Single Vehicle Garages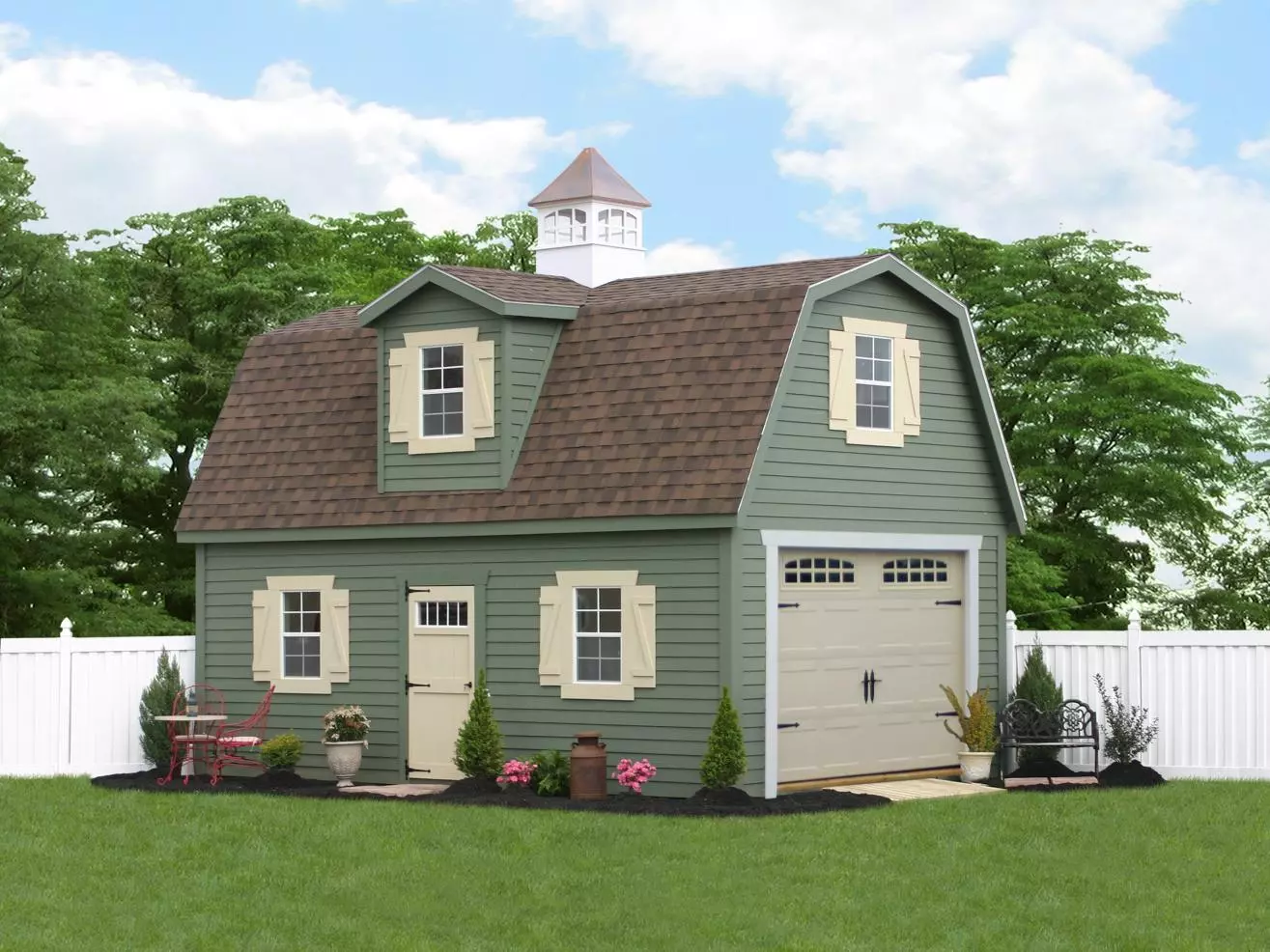 There are many options for a single car prefab garage, built by the Amish, and delivered as a unit to your home or business in Delaware. You can choose the standard prefab garage (which happens to also be really economical) if you are looking for something less expensive. If you would like some class or style, then choose a Classic or Premier One Car Garage.
Two Car Garages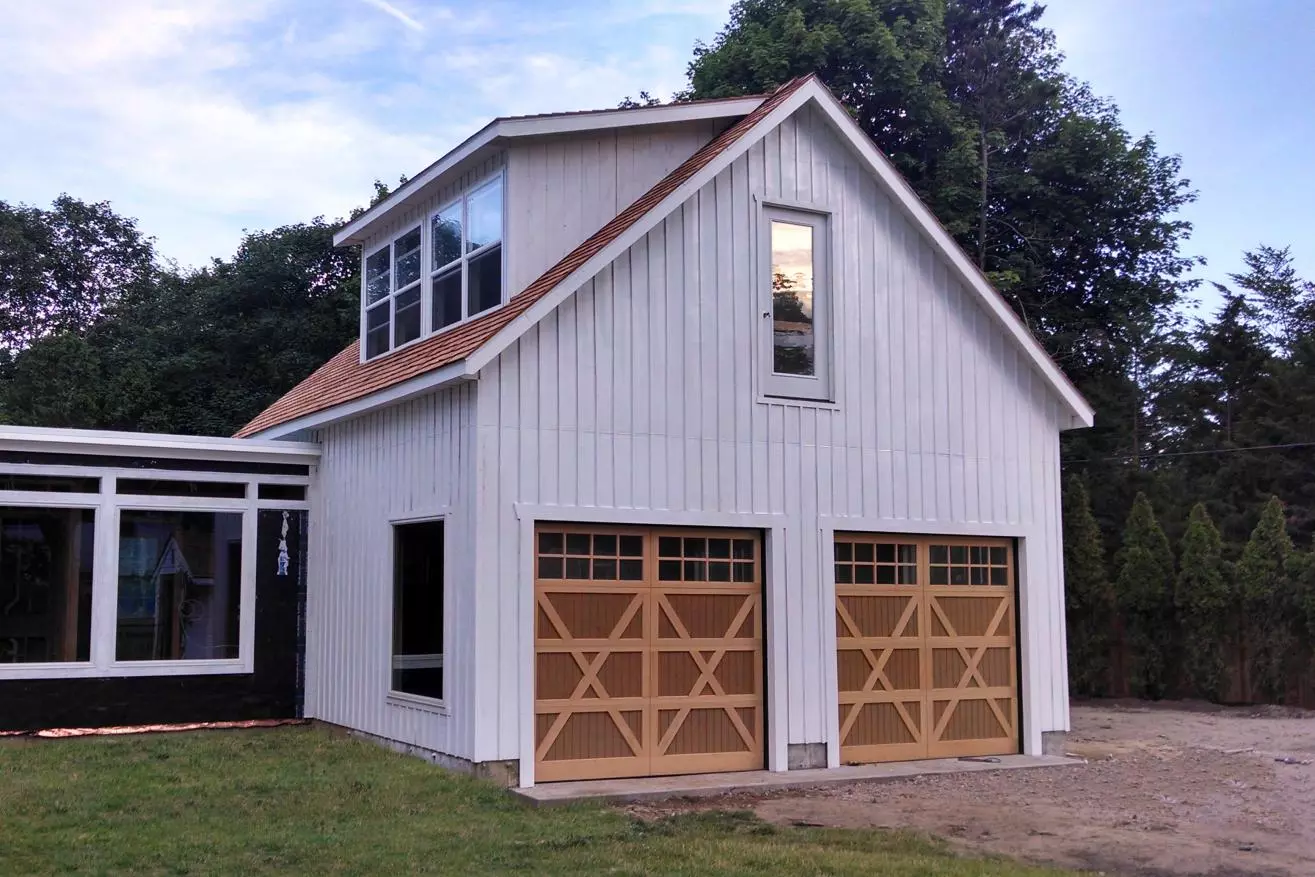 A two-car prefab garage is helpful if you have a vehicle, lawn mower, ATV, or golf cart that you want to store. Parking these in a detached garage keeps them in better condition (which helps increase resale value when you want to sell them) and can help keep the engines running better.
Three Car Garages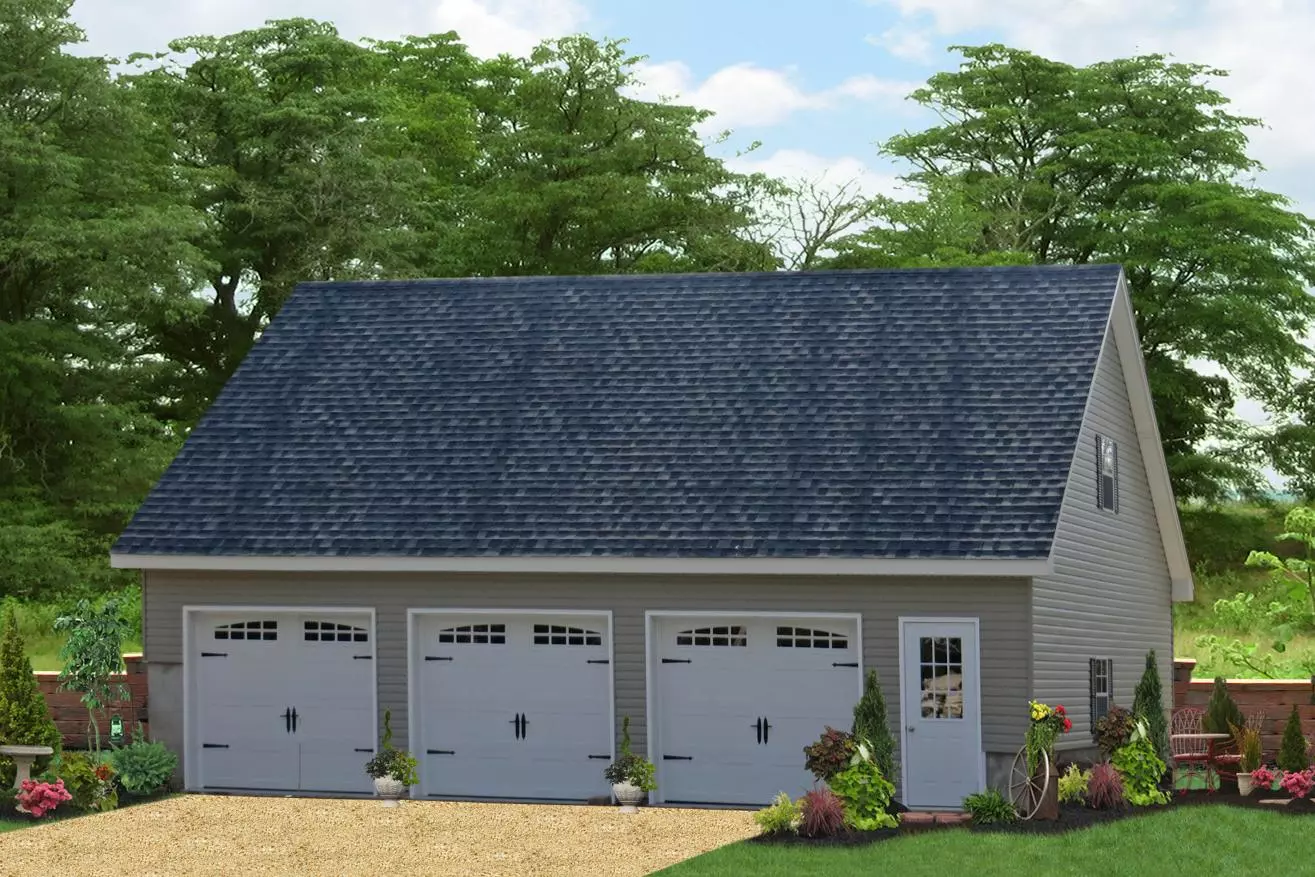 A prefab three car garage is just what you need so that you not only can park your vehicles but so that you also have room to work on projects and have 'toys.' You could even add a second floor and have the 'man cave' you've been dreaming of, or a great place for gatherings. Choose your style and even personalize it with your own options, colors, garage doors, etc.
Four Car Garages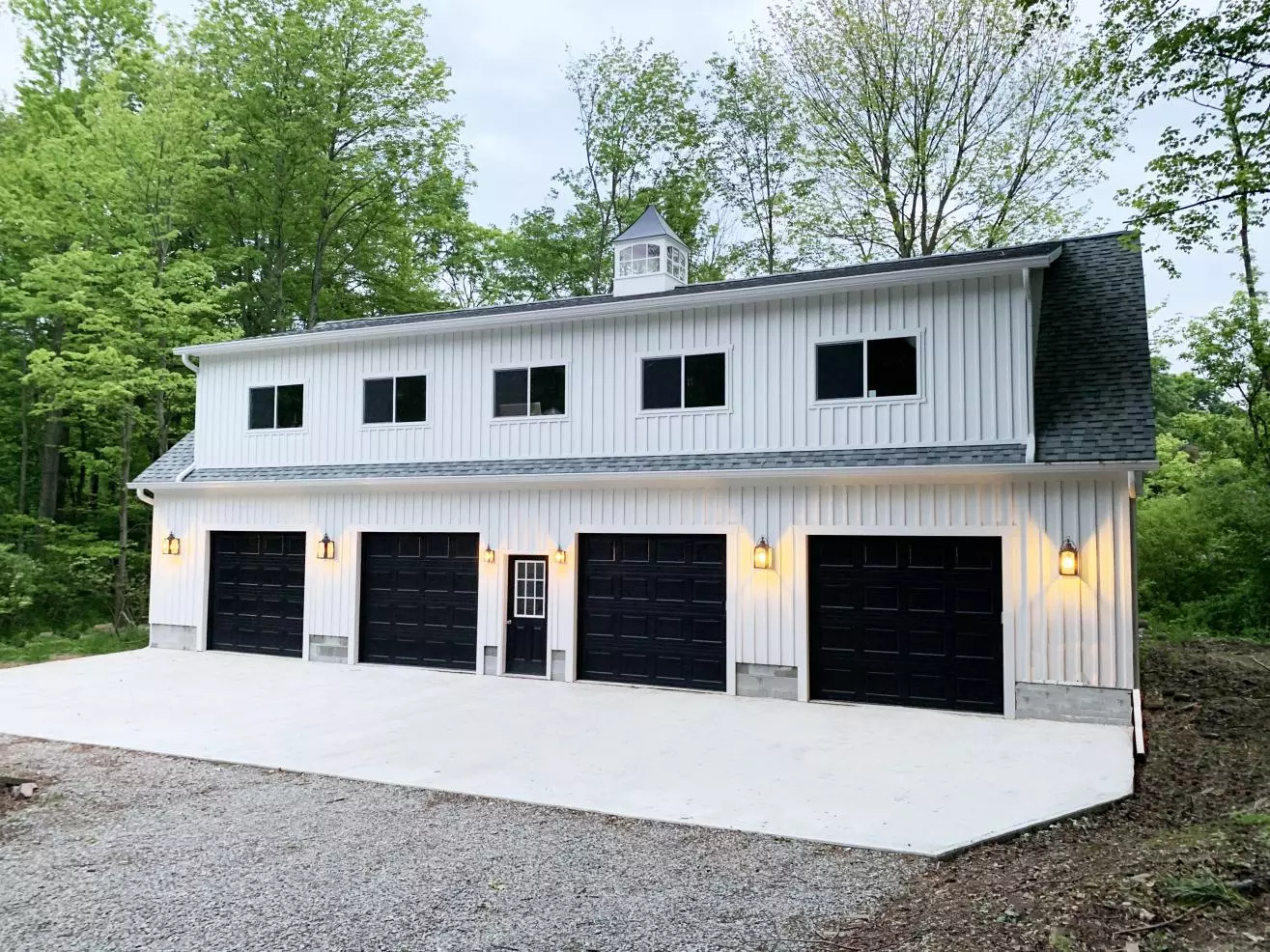 Complete your lovely home in Delaware with a four car prefab garage. This will not only be essential in protecting your vehicle but will also provide a nice big area for activities with people if it is not weather-friendly outside. A four car prefab garage can also give you needed storage space and you could even add a second floor for the office and recreational area that you need.
Custom Built Garages for Sale
Need a customized prefab garage in Delaware? Check with us. We work with you to help you get the prefab garage that you need and want. Whether that is a customized style with special windows, doors, or colors, or the need for special features like a lift, we can assist you. We want to help you make a prefab garage in Delaware your very own.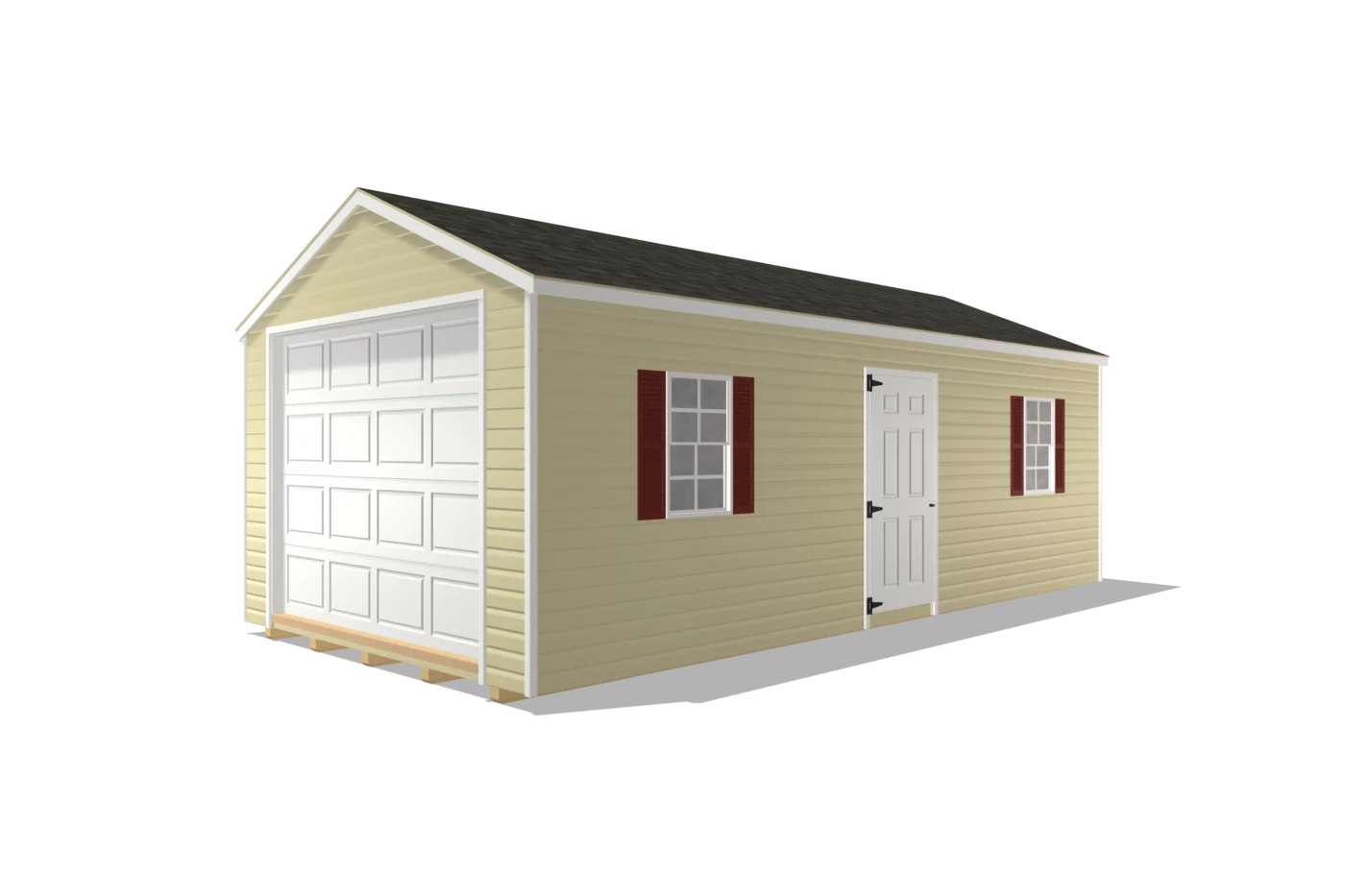 With the 3D Garage Builder, you can fully customize your shed. Start by choosing your style garage, move into the size of your desired garage, then you select the doors, windows, and exterior options, exterior colors, and finally flooring and interior. When you finished customizing your garage, you can contact us.
A Trusted Garage Builder
A nice looking prefab garage is important, but knowing that it is built by a company you can trust is even more important. Read more about Sheds Unlimited and what customers have said about this great business that has been creating quality buildings for over 30 years.
Why Buy From Sheds Unlimited?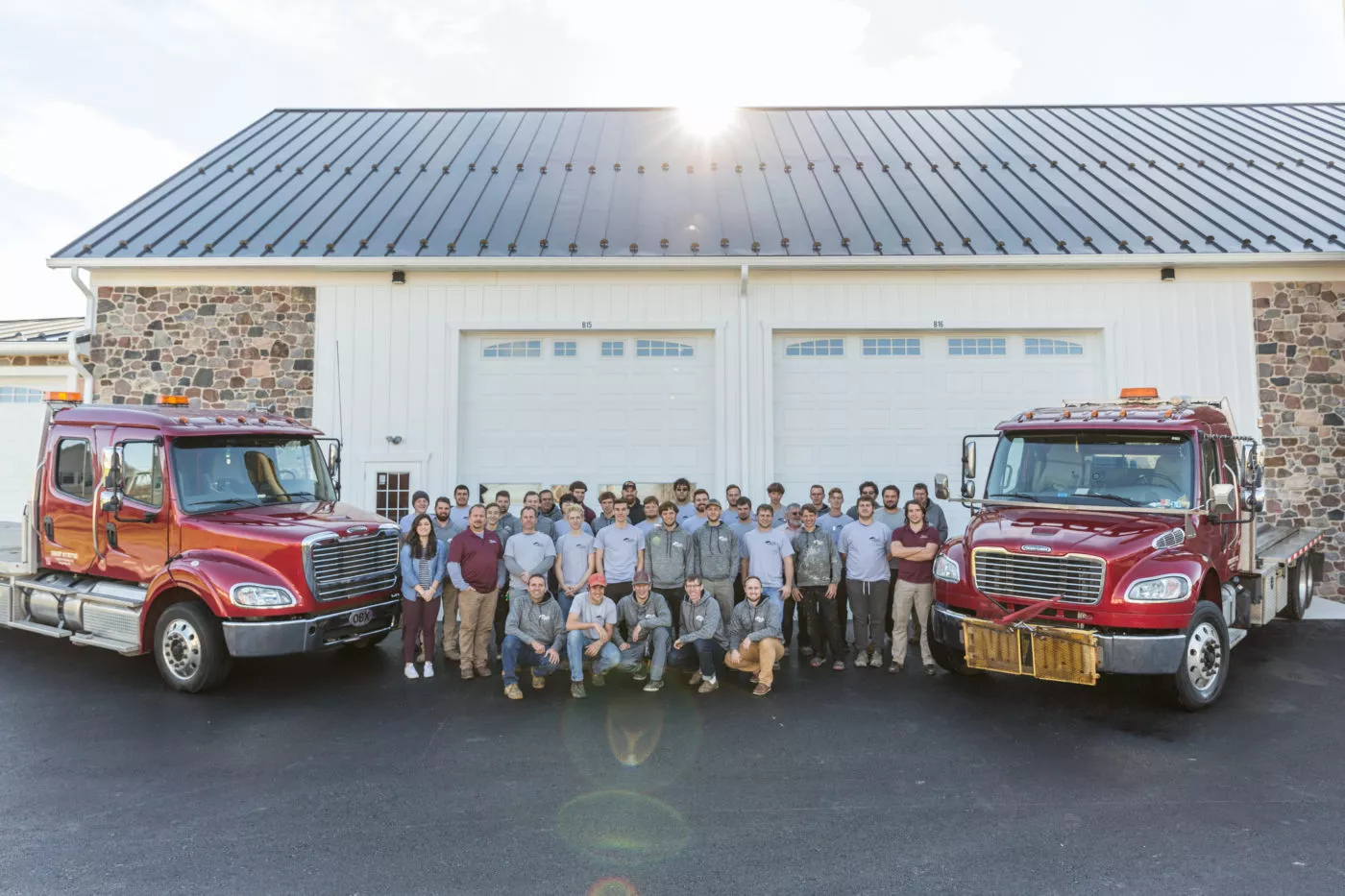 At Sheds Unlimited, our team thrives to give you and your family exactly what you are looking for. Whatever style, budget, size storage shed, or garage you are looking for, we work with you to find the one for you. Here are some more reasons why Sheds Unlimited is the garage builder for you:
Wide range of options to choose from.
Heavy-duty quality material that lasts a lifetime.
Amazing customer service with one-to-one help every time.
100% FREE quotes every day.
Save money by purchasing from a trusted manufacturer instead of a shady third-party dealer.
Thousands of happy customers along the east coast.
Absolutely NO hidden fees.
We work with contractors to build your dream garage.
See What Our Customers in Delaware Are Sharing About Us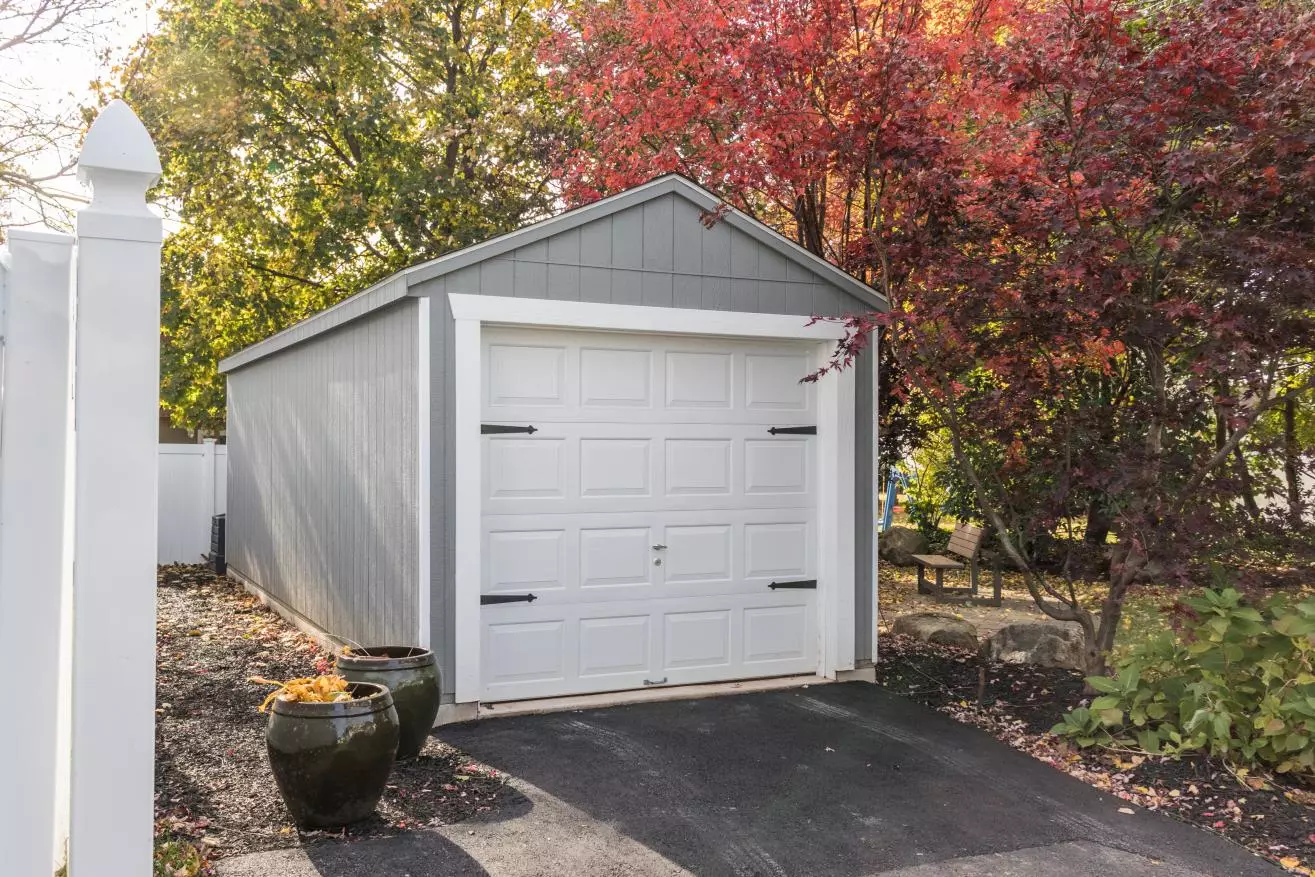 The service was well overall expectations. Delivery was fast and fun to watch, now the shed its self is a great thing, I bought it online site unseen and it is better constructed than I thought it would be as I looked at other places in Delaware..this is a 10-star rating from me.

-Mike G. from New Castle, Delaware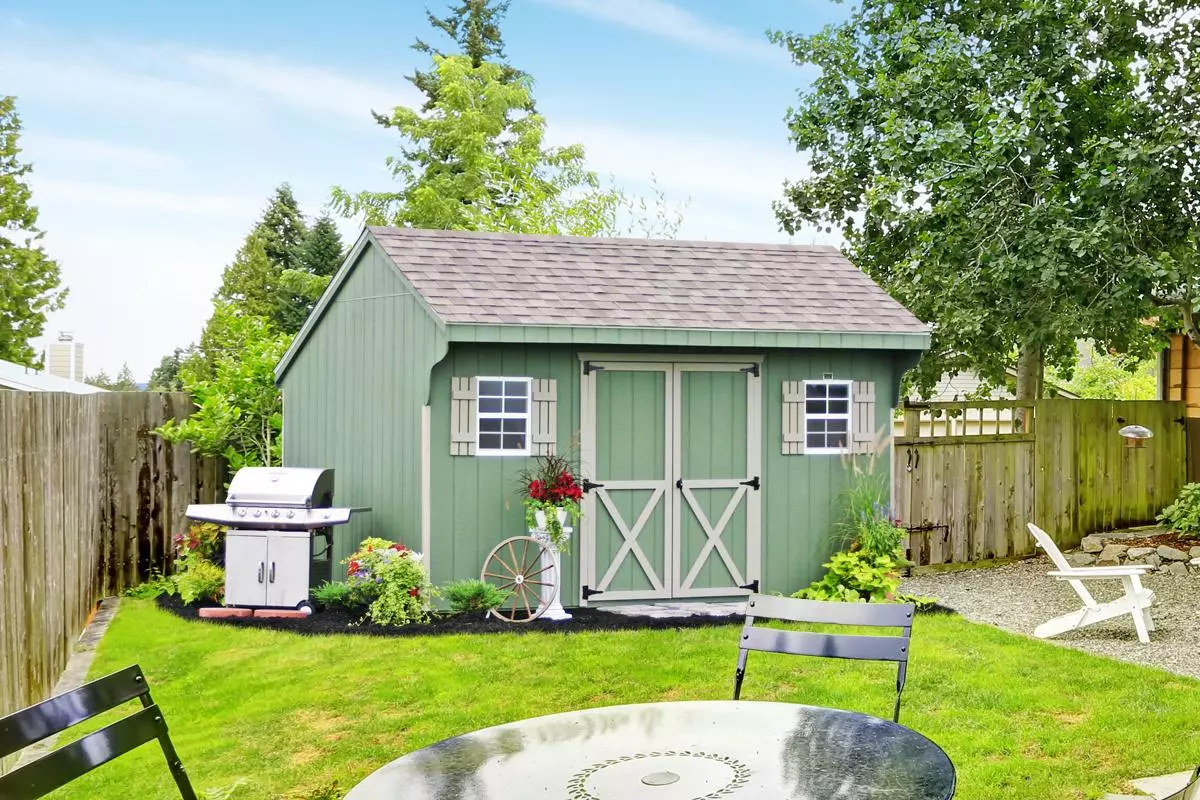 We are located in Old New Castle in Delaware within the historic district and have a VERY small backyard with access only via a narrow alleyway. We liked the products on Sheds Unlimited. The process of ordering was pretty painless and didn't feel like we were pressured to upgrade. Really good suggestions were given to us by our salesman, which we did have a nice shelf built. The two young men that delivered it were very professional and even in the tight spaces were able to build our shed. A few plants were crushed in the process, but we expected that considering the tight spaces. I was amazed at how quickly they worked and we are extremely pleased with the 8 X 10 saltbox. Very well constructed and it kept the Historic Committee happy with the colors and quality. Thank you and I would highly recommend Sheds Unlimited to anyone looking for great quality, great price, and great service!!!

-Merle D.
Find a Garage for your Home in Delaware
How can we assist you in obtaining the prefab garage that you are needing? Our hard-working, qualified team would love to serve you and help make your dream a reality. We have many satisfied customers and you could be the next one. Please give us a call at (717) 442-3281 or request a FREE quote.
ready for more space in your life?
Create the building of your dreams by requesting a free estimate or customizing your own 3D design. You can also call us at 717-442-3281 from Monday to Friday between 8:00 am - 5:00 pm or Saturday between 9:00 am - 1:00 pm. We're ready to assist you!