DIY Garage Kits and Garden Shed Kits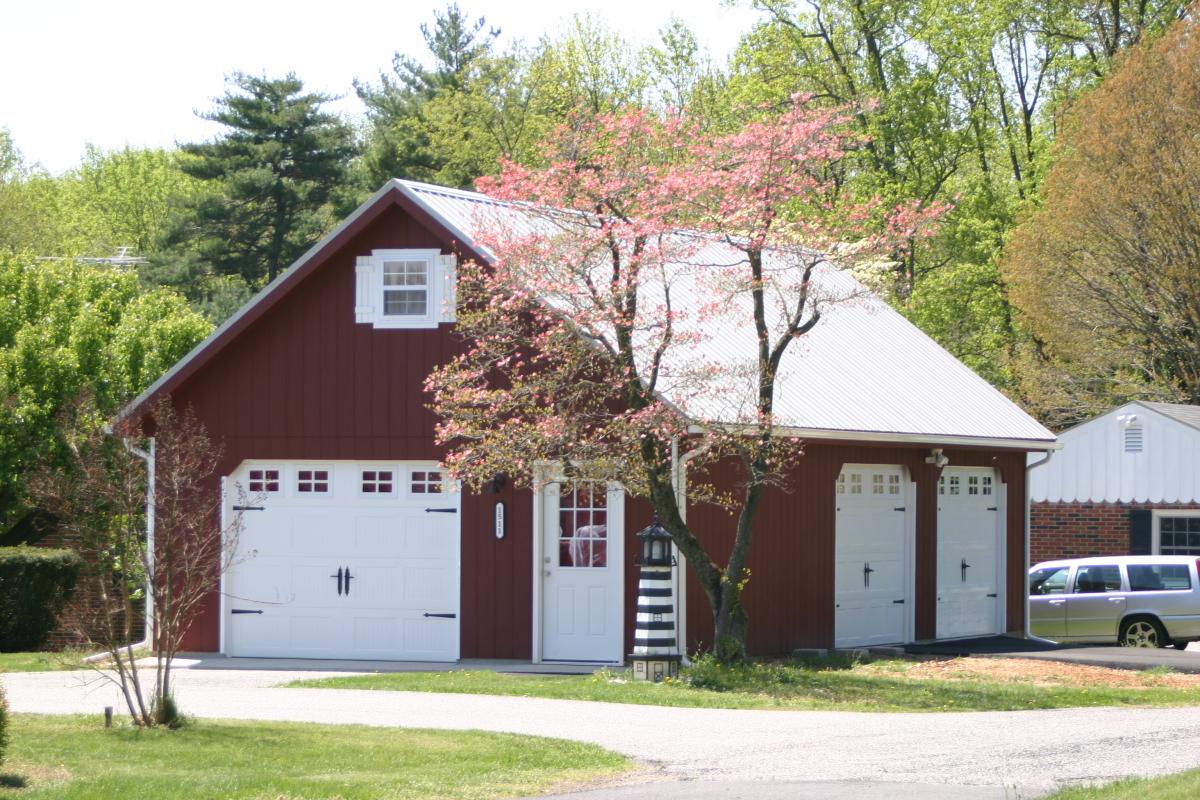 If you are looking for a DIY Garden shed kits, a prefab garage kit or a barn kit package, look no further. Sheds Unlimited specializes in making DIY GARDEN SHED KITS a possibility for those with some building skills. That is why we invested in the production of a garden shed kit video to help the handyman assemble his or her own shed, garage or barn kit. Watch the storage shed kit video promotional and see what Sheds Unlimited provides FREE with the purchase of a DIY garden shed kit or a garage kit.
Building a DIY Garden Shed Kits begins with some know-how. If you are a complete novice to the building industry, it might be good to check with our office team first before ordering a kit sheds for sale from Sheds Unlimited. In addition, it will take at least a day to assemble the DIY Garden Shed Kits in your backyard. First, you will need to carry the sections to the backyard with the help of one to four people depending on the size of your garden shed kit. Next, the assembly process will require the proper tools. You want to be sure to have a power screw gun, hammer and nails, a tape measure and other basic construction tools. It might even help to rent a power nailer to assemble the DIY storage shed kit in PA, NJ, NY, CT, DE, MD, VA or WV. We offer delivery of our Do-it-Yourself shed kits to the listed states.
After delivery and getting all the supplies into the backyard, you will begin construction. The walls should be assembled in sections and should go in place quickly. Installing the roof on the DIY SHED will be a bit more complicated. There you will need some construction knowledge or carefully watch the video to get the knowledge, to be able to install the roof. Begin by setting up the rafters, installing the fascia and sheathing and then the shingles. After the shingles are properly in place, your DIY garden shed should be ready for the garden tools and the other stuff you want to put inside.
We offer our garden shed kits in Economy Garden Sheds in Wood and Vinyl, Classic Amish Garden Sheds and Premier Garden Storage Sheds. If you are looking for a Two Story Shed or a Two Story One Car Garage, we offer those in modular garages and in a setup on site design. Click the link below to request a FREE QUOTE.
See the most recent Sheds Unlimited Amish Shed Kits article in the news then visit the DIY storage shed kits web page on our growing website.
Recent Shed Blog Posts...
Recent Shed Stories...
ready for more space in your life?
Create the building of your dreams by requesting a free estimate or customizing your own 3D design. You can also call us at 717-442-3281 from Monday to Friday between 8:00 am - 5:00 pm or Saturday between 9:00 am - 1:00 pm. We're ready to assist you!